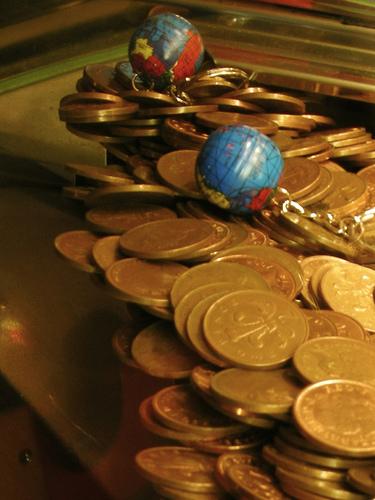 "I write well", you tell yourself in your secret moments of immodesty.
You know you can write articles that editors will want. You know, in fact, that you could make a living from freelancing. Or, at the very least, substantially boost your day job income through freelance dabbling. You have talent. You have hunger. You even have commissions. But can you meet four basic criteria every editor cares about almost more than scintillating copy and cutting edge ideas?
Scintillating copy and cutting edge ideas are what you need if you want to be in high demand, and become a bit of a celebrity writer. For the most part though, freelancing success is won by reliable, work-horse attributes, rather than celebrity writing talent.
So if you want to get repeat commissions, here are the four things you need get right the very first time around. Get it wrong, and you may never get a commission from that editor again. At most, you'll be given three chances to mess just one of these up, and then you can kiss a steady stream of income goodbye.
The Four Golden Rules for Freelancers
Here they are then, the four golden basics of freelance success:
Write to brief.

Meet your deadline.

Write to word count.

Check your copy.
That simple. That obvious.
This is how Liezel Joubert, editor of Foshini magazine, sums it up: "I generally give freelancers only one chance to prove their worth. If your copy is not well-researched, lazily written – with no consideration for the style of the magazine and with typos, spelling mistakes and inaccuracies – and it doesn't fulfil the requirements of the brief or is late, you won't get a second chance."
Why Editors Don't Do Sloppy
In short – bad copy delays the whole process. The copy editor has to wait, the designers can't start with layout, and everybody gets irritated in an already stressful environment.
"Editors simply don't have the time to repeatedly nag someone for their story, re-check facts, and panel beat it into the magazine's style. We also don't have the time or patience to ask you to please add this or that to your article – things we requested in the brief. And we certainly don't have the time to spend hours reading essays and cutting the article to fit the page and layout requirements. There's a word count for a reason."
But the opposite is also true. Freelancers who go to the trouble of researching the magazine's style, has clean, well-researched copy and meets the  deadline, is a freelancer who'll be used again and again.
"The only people who can sometimes get away with lazy or late copy, are specialists. So if you're not one, stick to the brief, word count and deadline, and check your copy," says Liezel.
James Retief, editor of JSE magazine says: "When I read through an article I have commissioned from a freelancer and it is clear that they have not read over the copy before sending it to me, when I fact check and find too many errors, or heaven forbid, lifted copy, I want to commit crimes of violence.
"But if a writer misses a deadline or doesn't fulfil the brief – I'm afraid the stress and hassle that I experience as a result is just not worth it and I will not use that writer again. I have a list of them."
So there you have it. Follow the rules, do your research, study your target magazine, and publishing success could be yours.

About the Author:
Karin Schimke was a political writer for The Star and The Cape Times before turning to freelancing in 2000. She has written columns and feature articles for a variety of mainstream newspapers and magazines, and also publishes short stories and poetry. She reviews books for the Cape Times and has a regular column on Parent24.com.
Karin has written two non-fiction books: Fabulously 40 and beyond (with Margie Orford), and Mother Country. She also edited Open, a collection of literary erotic short stories by South African women writers.
Karin Schimke tutors the Magazine Journalism Course at SA Writers' College.
Photo: P22Earl