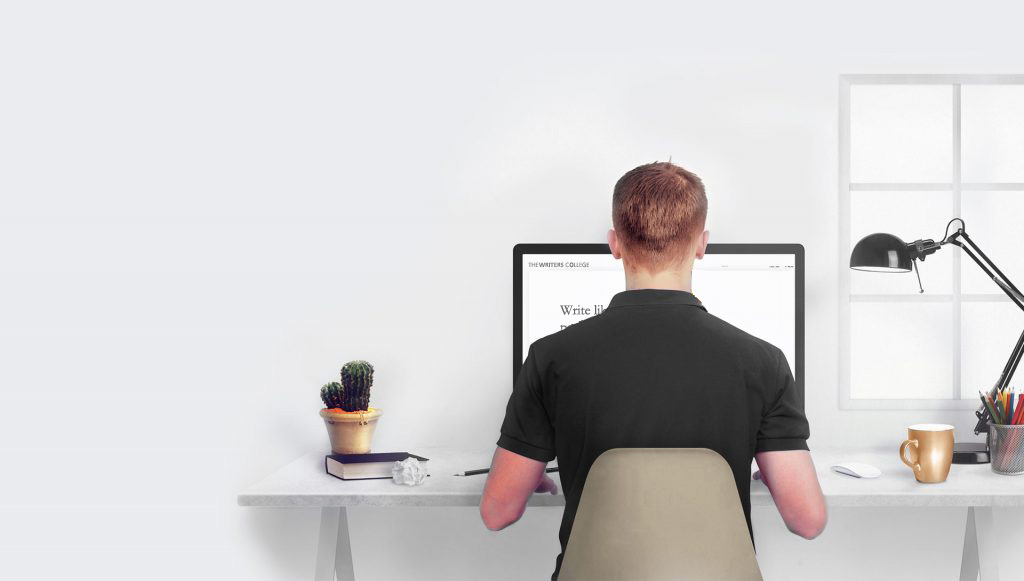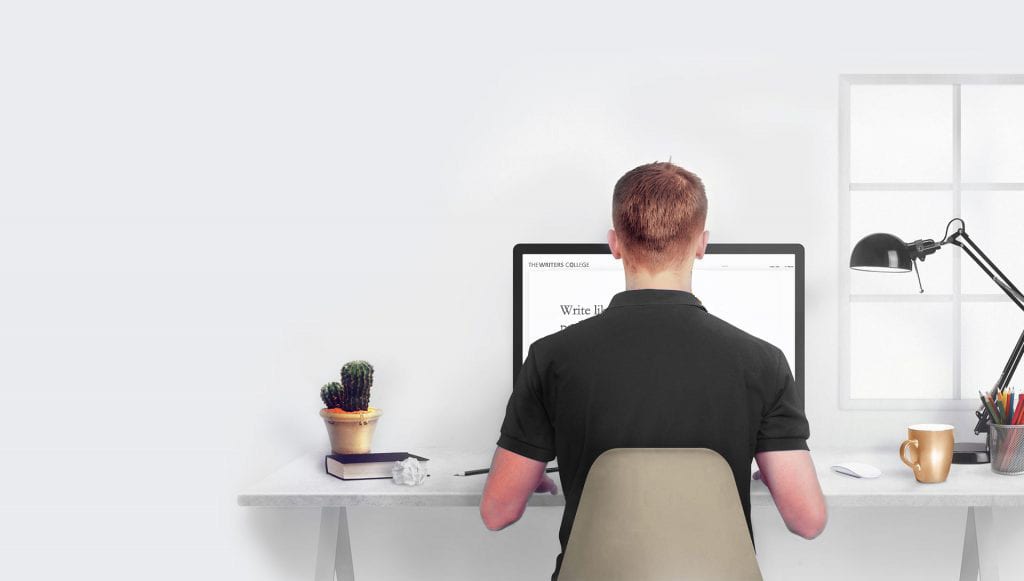 It's well established that SEO copywriting is about creating useful content for humans, with the right keywords for search engines. But with around 200 factors determining how high a website is ranked in a Search Engine Results Page (SERP), you also need to know where and how to use those keywords.
BY LORRAINE FORREST-TURNER

The perfect SEO cycle
Let's deal with the obvious first. The best way for a website to get onto the first page in a search engine result (other than buying an ad, that is) is to fill the site with useful information.
The more useful the information, the more people visit the site, the more popular the site looks to search engines, the more the search engines rate the site highly, the more people visit the site. It's the perfect SEO cycle.
We'll take it, therefore, that great SEO copywriting starts with great copywriting. All the usual vital rules apply.
Know your audience
Write about subjects that interest them
Choose the right structure, length and tone of voice
Make it crystal clear what you want your audience to think, feel or do, and
Load your copy with undeniable benefits.
What separates SEO copywriting from normal copywriting are the extra measures the SEO copywriter needs to put in place.
Keywords and SEO copywriting
"An SEO copywriter walks into a bar… pub, public house, licensed premises, hotel, restaurant, wine bar, gastro pub, drinking establishment…"
While the jury is still out on whether search engines do penalise keyword stuffing or if there is a right keyword density, one thing is certain: people don't want to read "For all your plumbing needs in Croydon, come to Croydon Plumbing, the best plumbing service in Croydon and the Croydon area."
The aim is to write naturally for a human audience then weave keywords in discreetly.
When you're creating a list of keywords your target audience might use in a search, don't be too clever. Use the words your target audience uses.
If you're a travel agent, don't say "we provide value driven travel experiences" when people are likely to be searching for "cheap flights". Equally, a property developer might want to refer to a "block of flats" as "luxury apartments" but if people are searching for "flats in West London", it would be wise to weave the word "flats" into the copy too.
One way to find keywords is to start typing into Google what you think people might be searching for and see what Google autocompletes.
Short- and long-tail keywords
Give your site the best chance of being found by using as many variations of your main keywords as possible. For example, a training company offering "courses" would do well to also use the words "workshops", "classes", "sessions", "programmes", "lessons" and "teachings".
As well as variations of short-tail keywords, such as "training", "beds" and "shoes", create long-tail keywords such as "presentation training", "divan beds" and "children's shoes".
Keywords per page
Once you've come up with a long list of words and phrases your target audience might be searching for (e.g. "SEO copywriting", "how to write better web copy", "writing copy for websites", etc.) you need to write engaging content that uses those key words and phrases naturally.
While people don't want to read screeds of boring copy, search engines 'presume' that very short copy can't be particularly useful. The expert advice is to play it safe and write upwards of 300 (good) words per page.
The earlier you include keywords into the page, the more likely the search engines will find them. As you also need to use keywords in the headline, the skill is to get them into the opening paragraph without making it look too obvious to the reader.
Home pages differ slightly in that they often have very little copy. But as they tend to be visited more often and usually include other strong SEO elements (such as relevant URL, images with alt text and links), they can get away with fewer words on the page.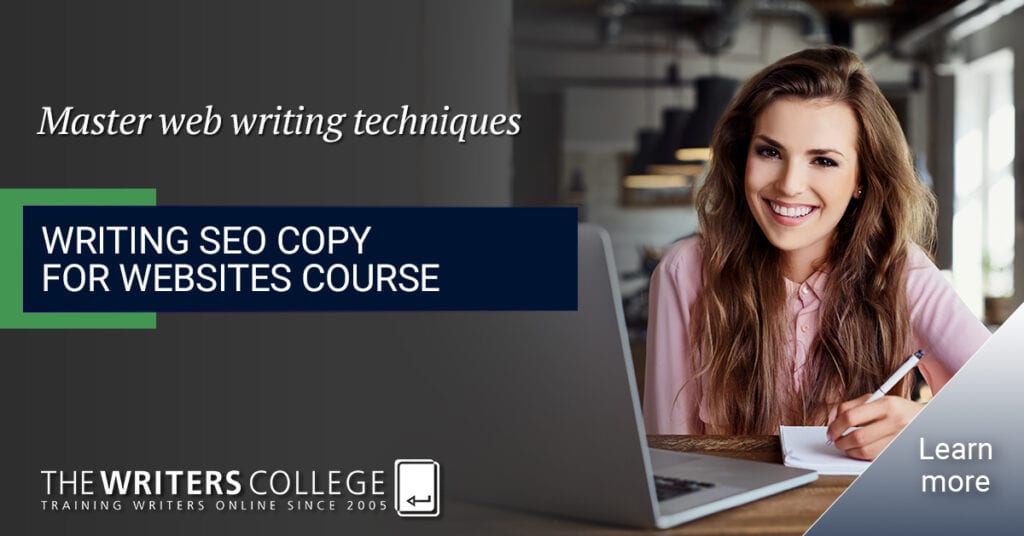 Keywords in headlines and title tags
Title tags (the large blue text at the top of search results) are among the strongest relevancy signals for a search engine. These provide an accurate description of the page's content. Ideally, the keywords should be placed at the start of the title tag.
Title tags are generally created when you write the page name or headline. But you can change the title tag if your page title doesn't contain keywords. For example, in my blog post about 'context in writing', I used the headline "If your dog does a poo, put it in a bin". As it's unlikely anyone will search for "If your dog does a poo, put it in a bin", I changed the title tag to "the importance of context".
Keep page titles to 55 characters or less and they'll fit easily on search engine results. Make them longer and you risk losing the part of the title you wanted people to see – or making them sound like nonsense.
Keywords in meta descriptions
Meta descriptions or meta tags are snippets of text that describe what's on a page. They appear in grey below the title tag (in blue) and the URL (in green). It's worth noting that while search engines don't use keywords in meta description tags for ranking, they do help attract clicks by searchers reading the results page.
Keywords in H1, H2 and H3 header tags
Some SEO experts believe header tags (e.g. <H1>, <H2>) do affect SEO; others say there's no clear evidence. Either way, they look good on the page, they help break up the text, they make content more attractive to users and they certainly don't do you any harm.
From an SEO copywriter's point of view, writing good H1, H2 and H3 tags is simply about writing good headlines and subheads – something good copywriters have been doing for years anyway – and making sure they contain a keyword or two.
The H1 tag – the main headline – is the most important in terms of SEO as this usually becomes the title tag for that page.
Most Content Management Systems operate like word processors and allow you to highlight words and phrases you want to make bigger, bold, underlined or italic. In WordPress, you can format headings using the HTML coding in text mode or the drop-down menu in visual mode.
If you're using Word or an equivalent word processor, you could use the Design or Styles menu to vary the font size of headings and subheadings.
Keywords in hyperlinks and anchor text
Hyperlinks create a bit of a dilemma for SEO copywriters. They are extremely useful SEO tools but if used inappropriately (i.e. using keywords to link to inappropriate sites or pages), search engines will penalise websites and rank them lower.
Anchor text is the clickable text in a hyperlink. Keywords in anchor text are one of the many signals search engines use to determine the topic of a web page so they should be relevant to the page they link to, rather than generic such as "click here".
"Click here" tells the search engine that the page the hyperlink links to is about the subject "click here". If you have a page showing your opening hours, don't write "click here for our opening hours" just write "opening hours" and make "opening hours" the anchor text for the link.
Keywords in alt text
Alt text (alternative text) is a word or phrase that can be inserted in an HTML document to tell site viewers the nature or contents of an image. The term "alt tag" is a commonly used abbreviation for an "alt attribute on an image" tag.
The main purpose of the alt tag is to describe what's on an image so that screen readers for the blind and visually impaired people will read out this text and make your image accessible.
As for SEO purposes, Google places a relatively high value on alt texts to determine what is on the image but also to determine the topic of surrounding text.
It is what you say – and how you say it
If I had to sum up SEO copywriting in just two words, I'd say "relevance" and "popularity".
Think of search engines as very fast and efficient librarians. When people search online, the search engine librarians scour their billions of documents and do two things:
Return only those results that are relevant or useful to the searcher's query
Rank those results according to the popularity of the websites serving the information
To become popular, you need to be relevant. Write about relevant subjects. Use relevant words, i.e. words target audiences use. Put those words in the relevant places. Do it well and (eventually) you'll become popular.
About the Author: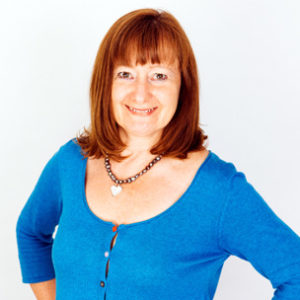 Lorraine Forrest-Turner is a freelance copywriter, communications skills trainer, author and playwright.
She has worked on all sides of the words business – publishing, journalism and marketing communications – and specialises in business and marketing copy for companies such as BMW, Akzo Nobel, 3M and the National Health Service. She also writes and delivers training and coaching programmes on writing web content, press releases, magazine articles, business copy, grammar and proofreading.
Lorraine tutors the Writing Effective SEO Copy for Websites, as well as the Writing Articles for Websites and Blogs Courses at The Writers College. Contact us for more information about these courses.