When it comes to writing articles for online magazines, apps, websites, blogs or even social media – writing a good article is not enough. People first need to find your article, and then find that it's worth the read.
Understand your online reader
People read online articles differently to how they read articles in a printed magazine. 'The average reader spends 43 minutes on print, 31 minutes on digital magazines and under 10 minutes on websites,' says Bob Sauerberg, CEO of Condé Nast magazine.
Online readers are either looking for something specific or scanning the web for something attention-grabbing. They have a short attention span and are only interested in an information quick fix.
Tag your article with strong keywords so that readers can easily find what they're looking for.
And to make it easy for readers to find your article even when they aren't looking for it – use video, photos, podcasts, animation and sound to grab the reader's attention.
Like any product in a highly competitive environment, your article needs to be marketed for people to know about it. By using keywords you make sure readers find your article in the vast web of spam and gibberish – an otherwise information black hole.
Using keywords
Keywords are what users type into the search browser when looking for specific information. For your article to feature in the search results, you need to use key words optimally in your headings and throughout your article.
Here are five tips for using keywords effectively:
1.    List the words that describe what your article is about. For this article, keywords or key phrases could be: writing web articles, online readers, using keywords, how to be found online. Think about how you tag a video when you upload it to YouTube so that readers will find it when they search for that topic.
2.    Use those words wherever possible throughout your article (two keywords per hundred is suggested), but don't force it – it has to be natural and has to make sense. Creating a good reader experience is more important.
3.    Try to use keywords in different ways – single and plural form. Try switching the order of words in a phrase.
4.    Use keywords in your headline and sub-headings. Imagine describing your story to a friend in one clear sentence using those keywords (no more than 60 characters) – that becomes your headline. Be specific, simple and to the point rather than 'clever'. If you wouldn't say it aloud, you can bet nobody would type it into a browser.
5.    Start your headline with the main key words or phrases; don't use abbreviations or slang – they make sense to us, but not to search engines. Read about Search Engine Optimisation – SEO.
Write short and scanable copy (400 to 600 words)
Online readers are active – constantly clicking through and hopping around, they don't want to look too hard to find their information (readers must be in and out).
For this reason, online articles should be easily scanable:
Break up your paragraphs into easy-to-read chunks. Nothing like a full page of copy to cause a panic attack!

Keep paragraphs short with one idea per paragraph (consider how Twitter has a 140-character limit per Tweet).

Use sub-headings with literal keywords.

Numbered and bulleted lists slow the reader down and draw attention to important points. Number your list when there is an order of importance.
About the author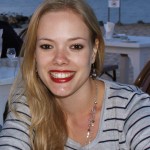 Atka Young is the Deputy Editor of FNB's corporate magazine, Siyasiza and has published numerous articles on personal finance, lifestyle and travel. She grew up in the Cape Winelands and is passionate about nature. Outside of work, she travels as much as she can – meeting people and exploring interesting places. She is also an avid photographer and wine enthusiast.
Photo credit: Clinton Jeff