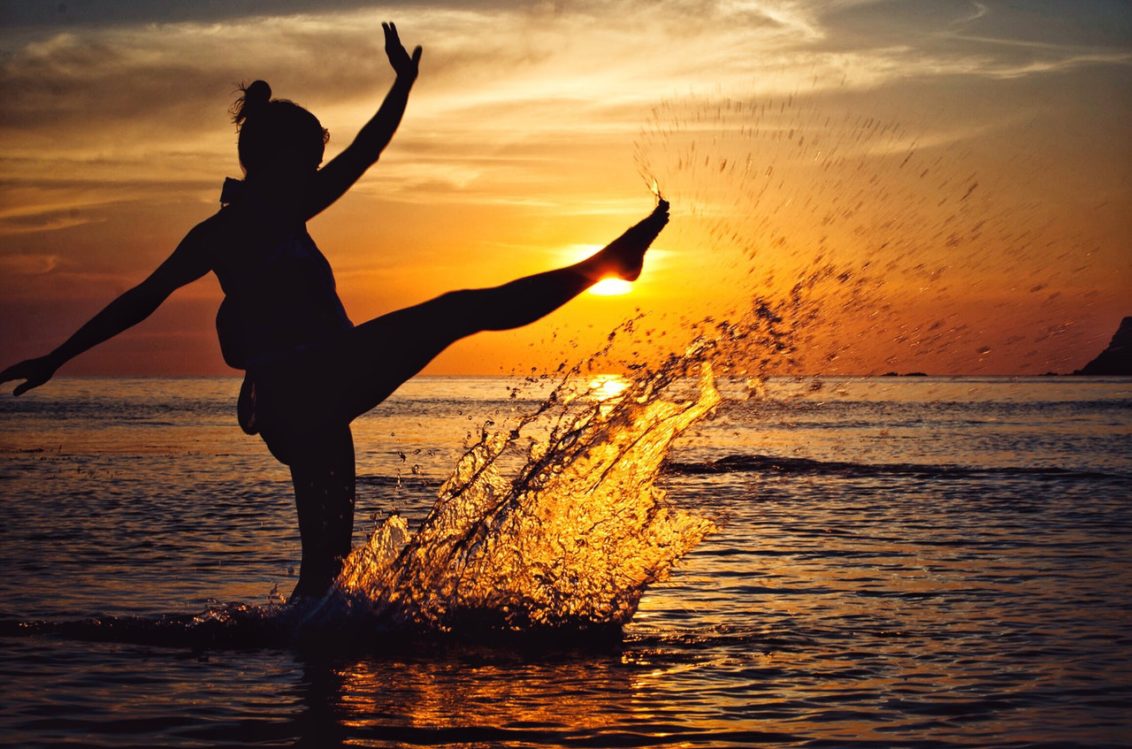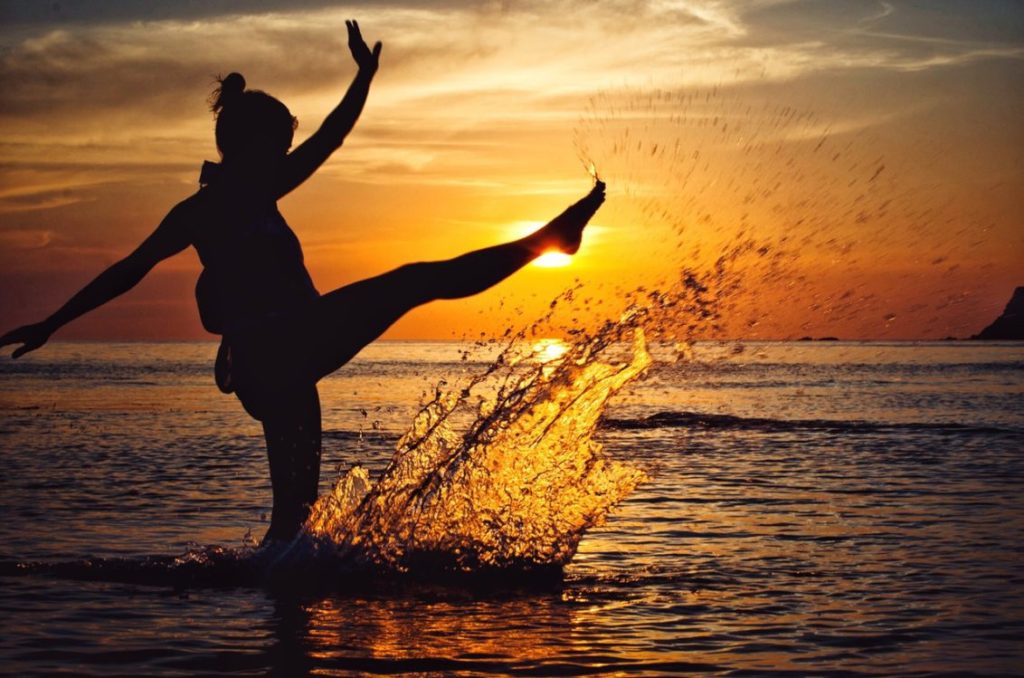 If you are a non-fiction writer or you think your work is uncreative, keep reading. SALLY MAZAK explains how creativity coaching is also for you.
I have been coaching writers for many years now and the writers I've worked with have come from varying fields: journalism, travel writing, non-fiction, memoirs, creative, business, even corporate communications.
Artforms such as writing don't need to be 'creative' to warrant the help of a coach.
The most powerful commonality for writers is the emotional journey you take once you "decide to be a writer". Whether your writing is for professional or personal purposes, the ride begins, and the blocks start popping up along the way.
'Blocks' can manifest as anxiety, sleepiness, jealousy, confusion, fear, anger or even hunger! Big or small, we all have challenges, but they can be frustratingly difficult to work through on our own. Enter…a professional creativity coach.
A coach helps you to get out of your own way
A specialist coach who knows about the writing process can help any writer clear out years of personal baggage and get them ready for their next level of personal success – whatever that means for them. How you truly want to succeed is something you will come to understand after working through this course with me.
Is creativity coaching for you?
Some common problems faced by many writers are: not getting started, not finishing, not submitting completed manuscripts, or not revising rejected manuscripts. Fortunately, these common problems do have solutions – and these solutions can be found in creativity coaching.
Too many writers struggle along with no active emotional support. It can be difficult to find someone who understands your artistic challenges and concerns. Half the time you don't even understand them yourself!
Have you:
been stuck in the middle of a writing course but couldn't figure out why?
experienced anxiety when you try to write and find yourself powerless to resist TV, food and the vortex of random internet searches?
felt afraid to put your work out there?
been told you weren't good enough and can't shake it off?
felt confused about your writing process and need help working it out?
Then creativity coaching is for you.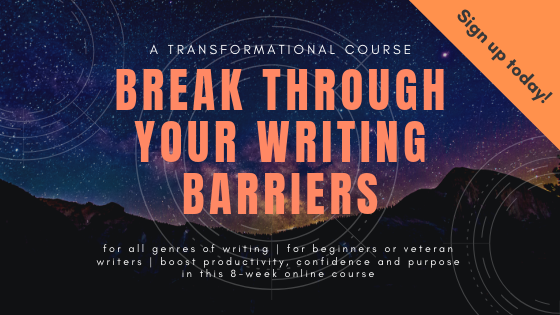 Break through Your Writing Barriers is a course for all writers
This course can help you find your true voice.
Each week you will focus on an aspect of your writing and your relationship to it. Over the weeks I will help you to define your direction as a writer and grow your awareness and confidence.
The more you understand your artistic self, the more endurance you will have during the challenging periods. The more self-assuredness you develop, the more you will trust yourself. This is what I will help you with.
After finishing their course most students say "It was NOT what I expected – it was better!" Why is that? What did they expect from the course? To get a good feel for the course here are some past students' experiences of coaching:
"The course has been so much more about who I am as a person and why I want to write as opposed to what it is I actually want to write about, and I really, really enjoyed and benefited from this…actually, I realise now that this type of encouragement has helped me to reach all the breakthroughs and learning myself, and therefore, probably holds much more value as I move forward with my writing. It really hasn't been similar to anything I could have imagined…I truly did not expect to feel this different by the end of it! I'm totally grateful for that." ~ Camilla
"I felt drawn to this course not by the title of it, but every time I read the description of the content somehow, I felt it was for me. I thought I was going to learn how to write, but it's not only that – I think it's more explored the way I'm wired and my experiences and thoughts and beliefs about life, thereby drawing out what's already tucked away inside me." ~ Lynne
Take your next step
This is a course that breaks through your writing barriers.
Many writers spend so much time and effort on their own. This can limit their opportunities to hear what other writers are going through, such as similar challenges or successes. Some people simply don't want to join a group.
Whatever you're experiencing, maybe you just need a little push? – and I can do that for you in an informed and understanding way.
The Creativity Coach – Sally Mazák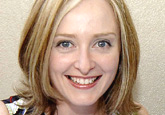 Sally Mazák is a Creativity Coach and Mentor. In 2004 Sally trained as an Artist's Way at Work* (AWAW) facilitator with Mark Bryan (co-founder of the Artists Way workshops with Julia Cameron) in the USA and has since shared this knowledge as a specialist coach. Sally is the only AWAW facilitator in Australia and New Zealand. She works with all writers, from beginners to highly experienced writers. She guides and supports writers and artists to work through their creative challenges. Her style of coaching is deeply reflective, informative, fun and reinvigorating. She helps people to define or completely re-define their creative lives. In her own work Sally tries super hard to practice what she preaches.
Sally also has a BA in Graphic Design and has worked for 20 years as a senior graphic designer. She has written and illustrated greeting cards (The Ink Group/John Sands), published a children's book, and been in a Qantas poster exhibition.
*Please note The Artists Way at Work is a different course book, yet it is connected to The Artists Way.
Still not sure if creativity coaching is for you? Contact us to have a chat about the best course for your needs.