This piece forms Part Two of our Social Media Series
Reading the news online will never be an adequate substitute for live action, especially if you're a journalist gathering information for a story. Being exposed to the sights, sounds and smells of an event in real time will provide you with enough material to put the reader in the thick of things once the action is over. A fly-on-the-wall approach to story-telling is one of the best ways to guide the content of a news piece; good writers know just how to re-create scenes so that the reader can vicariously experience them.
But what about an event happening on the other side of the world, one that's physically impossible to witness first-hand? The magic of journalism has always been that, somehow, there is a way to gather the necessary information. And these days, the process of news gathering often begins with social media.
Using live updates to collect information
Before the onset of social media and live news streaming, news was still news when the paper arrived on your doorstep first thing in the morning. Now, however, you can read a news piece on an event that is still happening and find, not a minute later, that it has already been updated.
The immediacy that social media provides has advanced so much that it has become newsworthy in itself. Twitter made news when the earthquake struck Haiti last year. It became the default platform for correspondence when other methods of communication failed. Similarly, one could get a minute-by-minute update when the Chilean miners were being rescued. And think back to when news broke of Michael Jackson's death in 2009. The world turned to Twitter for any recent updates, as well as to spread the story.
Remember though, that news which is updated via live online feeds may not be verified as yet. It may simply be someone's personal account of an incident. Still, updates are useful resources you can use as a starting point when you begin gathering information for your story.
Using live updates to store information
I recently heard of a journalist who tweeted an event's proceedings instead of taking notes. One advantage of doing this is that it forces you to think of fresh ways to tell your story when it comes to the writing process because you've already posted all the key points on the net.
However, it is very important to remember that what you say on the net is not necessarily your intellectual property. What you say on Twitter essentially belongs to Twitter. Also, social media must always be treated as a secondary source. Use it as a way of jumpstarting your more reliable methods of investigation. Information must always be verified by more than one reliable source (not by an online correspondent named DrReadMe101). Still, it's always worth your while to remain informed about your particular beat using social media updates.
Staying in the loop
Naturally, your news feed will be flooded with "old" information; news that's already been broken. Reading between the lines, however, allows you to discern what information is still lacking, and what angles of a story remain untapped.
And once the hype of a live event has subsided, you'll have more than enough information for a follow-up piece. If you're afraid that what you have to say is not original enough, use the search function on Facebook or Twitter to check if it's been written about before. Better yet, subscribe to RSS feeds so that any new material on a particular issue can be emailed to you immediately
Personally, I use Google Alerts to remain informed about developments in new media, social media and journalism (my beat). I also use Google Reader which is like my daily virtual newspaper, delivering the news I want on the topics that peak my interest. You can search the net for other useful service sites that will appeal to your specific online needs. (Hootsuite, for instance, and Sprout Social, are particularly useful for managing a company's social media profile.)
The Internet may have burdened us with an overload of information, but it was still kind enough to provide us with tools to manage the overload. (Here is a "how-to" article on managing your newsfeeds. Read this for tips on how to focus your online attention for optimal productivity.)
About the Author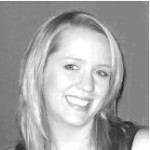 Samantha Moolman is a freelance writer and editor who is currently responsible for the Family Life articles in Your Baby magazine.
Samantha also works as an assistant lecturer for the University of Pretoria's Department of Journalism.
Photo credit: Flickr.com activeside
ABOUT THE WRITERS' COLLEGE
(NZ Writers' College, SA Writers' College, UK Writers' College)
We are an online writing school with three country-specific branches offering over 30 specialist online writing courses run by multi-award-winning authors, journalists, scriptwriters, poets and copywriters. From journalism to creative writing courses to writing for the web, our courses offer one-to-one tuition at an affordable cost.
Contact us for more information about our courses.
THE WRITERS' COLLEGE ONLINE WRITING COURSES

Magazine Journalism
Advanced Magazine Journalism
Travel Writing
Broadcast Journalism
Basics of Creative Writing
Advanced Creative Writing
Short Story Writing for Magazines
Literary Short and Flash Fiction
Write a Novel
Advanced Novel Writing
Introduction to Poetry
Scriptwriting
Scriptwriting for Games and Online Video
Writing Books for Children
Write Your Memoir
Creative Writing for High School Students
Writing Coach Course
Business Writing Toolkit
Grammar Skills
Advanced Grammar for Writers
Write Better Newsletters
Write Better Letters
Writing for the Web
Writing for Social Media
Press Release and Media Writing
Copywriting
Break Through your Writing Barriers