We've been conditioned to believe that to remain on top of things we need to constantly monitor social media. Facebook, Twitter, Instagram, Pinterest, Google+ and LinkedIn are but a few of the sites occupying our precious time. Unfortunately, it's to the detriment of our productivity.

Coco Rocha writes on PCMag.com why this is becoming a problem:
"What was once a welcomed connection during a break in the day or a mobile moment alone is starting to feel like an obligation. The problem with social media today is that we spend half our time jumping from one site to the next. Instead of actually digesting anything, we give all of them a quick spin and then remember that we have three more sites to check."
Want to better manage your time and become a more focused writer? Why not consider a time-out from social media? Not only will you have more time on your hands, but you may even be pleasantly surprised at rediscovering the world around you sans social media.
The Daily Mail reported in October 2013 that the average person checked their phone 110 times a day.
Get rid of the distractions when you write
It's an age-old problem…when you have to sit down, concentrate and face your work there are about 93 other things that first need to be done. Unfortunately, these days we also have an array of social media sites that need some tending to. And of course, there is the temptation to post something, which takes time too.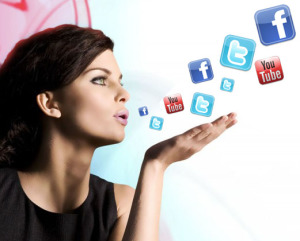 Sarah Anne Stewart, a health coach and writer, explains the problem with this:
"[Your] attention is scattered. You're constantly seeking, searching and checking what's going on in the world with everyone else – not being part of the moment you're in."
The best way to overcome this is to set apart certain time of the day when you'll allow yourself to go on social media.
TIP: The Daily Mail reported in October 2013 that the average person checked their phone 110 times a day. If you're mostly seduced by social media while on your phone or tablet, delete the shortcut from your home screen, switch off your notifications or uninstall the app.
Take control of your writing time
In a documentary "Mark Zuckerberg – Inside Facebook", one user claimed that she used to read th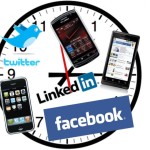 e New Yorker from cover to cover each week. Now she uses that free time to play 'Restaurant City' on Facebook – admitting to checking in on the game about once every hour. Another user talks about the virtual duck-shaped poop his cyber pet left him in the game, 'Pet Society', and the virtual display cabinet he purchased when his pet "achieved" this.
TIP: Make a deliberate decision about what you want to achieve with your time. Procrastination and distraction won't help you be the best writer you can be. There is definitely more than one reason to consider a Facebook Detox.
Turn internet browsing into work inspiration
There seems to be a common idea amongst writers and marketers that Facebook, Twitter and other social media are the perfect platforms from which to observe trends and gather opinion on social issues. We've seemingly forgotten about the "old days" (circa early 2000's) when we went to Google and did our own research and investigations without relying heavily on where Pinterest may lead us, or getting our daily news fix from the links our journalist friends post to their latest articles.
TIP: To help you kick-start your journey to internet independence again, TIME posted 50 of the best websites from 2013. You'll love Chartgirl's amazing ability to summarize some of the most topical content around. Or, venture into a landscape of beautiful, untold stories coming to life through talented writers on Narratively – a site priding themselves on slowing down the news cycle.
 About the Author
Elzanne Amao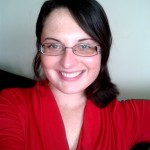 is an aspirant writer who draws inspiration from her husband and the beach. By day she works in marketing and by night she thinks about marketing. She is currently undergoing her own month long sabbatical from social media and is finding life off the social media grid rewarding and inspiring, albeit in a spirit that would be considered treason to her profession.
Want a career as a freelance journalist? The Writers' College offers several online magazine journalism courses, tutored by award-winning journalists. Feel free to contact us to find out the best writing course for you.
Photo credits:
Woman and Social Network: https://contentequalsmoney.com/why-you-should-target-women-in-social-media-campaigns/
Social Media Confusion: http://www.ashfrancis.net/category/blog/social-media-tips/
Social Media Clock: http://cdn.business2community.com/wp-content/uploads/2012/09/social-media-and-gagets-22-600×540.jpg