Getting started as a magazine journalist is no walk in the park, but here are a few tips to help you sell your first articles.
1. Passion fuels performance
Write about what you know. If you're passionate about diet and nutrition, write about them. If you're crazy about cars, there's your starting point.
Because of your strong interest, you'll want to find out about the latest trends, news and developments in your chosen field. Your passion for your topic will make your writing more engaging and dynamic, and you will ask (and answer) all the nitty gritty questions that your readers want to hear.
 2. Originality grows readership
Want to write about your idea, but you're afraid that it's been done before? EVERYTHING has been done before. Work with it, but add an exciting twist.
Readers want to read about fresh and thought-provoking content, so explore an avenue that has been overlooked and run with it.
3. Research! Research! Research!
Knowledge is power. Keep up to date with both local and international news. Investigate your leads and make sure that all of your information is as factual as possible! A writer's reputation can be easily tarnished by providing incorrect information.
4. Hone your craft
Writing may be one of your skills, but compared to established magazine writers you might have some brushing up to do. Find a short magazine writing course where you can interact with qualified lectures that will help you polish up your writing and provide you with the necessary magazine industry norms.
5. Polished interviewing skills are essential
You might be nervous about speaking to qualified professionals to get quotations for your articles; however, these are essential for producing a well-rounded article. You need to ensure that you're asking the right questions to generate the correct response. This will make it easier to slot the quotes into the basic structure of your article.
6. Know your target market
This is where many magazine freelance journalists lose the plot. You've constructed the perfect piece and sent it off to the editor, but they aren't interested in commissioning your work because the article doesn't appeal to their audience.
Buy back-issues of the magazine that you are trying to sell your work to, and read these carefully.  Your article has to slot into their current offering, in tone, style, format and content.
7. Stick to your deadlines
As a journalist, you need to keep on top of all your deadlines.
To make things easier for yourself, break big tasks into smaller ones, and add a completion date to each.
Tackle each of these smaller tasks on time, and the bigger goals will fall into place.
8. Be organised
One of the worst things that could happen to a magazine journalist is for all of your information or interviews to 'disappear'. You need to make sufficient copies of your work in progress because accidents do happen.
Many writers have lost their work because of computer viruses or PC malfunctions.
Email your work to yourself or have a printed copy to ensure that you don't fall into that situation.
9. Check your spelling repeatedly
Have someone proof-read your work before you send it to your publication of choice. Since writing is your chosen profession, most editors won't read past your first spelling or grammatical error.
10. Don't be discouraged by rejection
Even some of the best writers' works was discarded at first, so try not to be discouraged by rejection letters; there will be a magazine that will say 'yes' to you… eventually.
Famous writers that were continually rejected before publishing bestsellers include Stephan King, J K Rowling, George Orwell and Dr Seuss.
So don't take 'no' for an answer.
About the Author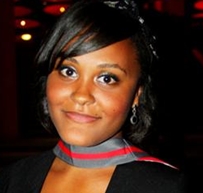 Mishka Zeena Lawrence is a freelance journalist who aspires to be an integral part of the media world in South Africa. Mishka has a distinction in Journalism: Print and Digital Media from CityVarsity, School of Media and Creative Arts, as well as several internships at well-known magazines and PR agencies behind her name.
Photo credit: flickr.com_Cathyse97