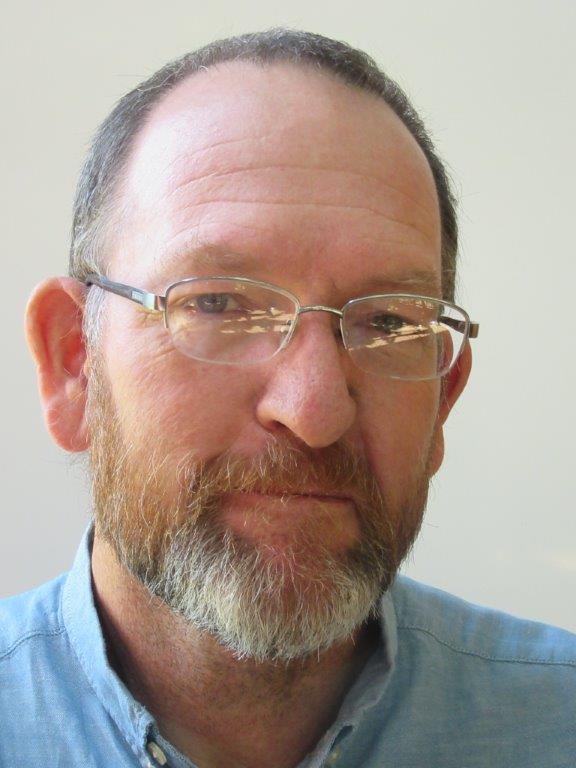 Award-winning sports journalist Luke Alfred injects colour into his writing with his ability to unearth interesting insights about his subjects and their world.
Remember the shocking match-fixing allegations against the late Hansie Cronje almost two decades ago? Luke Alfred was one of the journalists who investigated the story.
"Thinking about match fixing was almost taboo then," Alfred recalls. "It wasn't something we automatically went to as an explanation."
Nevertheless, Alfred realized he probably had "quite a hot property" on his hands and used the heated material he unearthed to pen his first book, Lifting the Covers: Inside South African Cricket.
It seems Alfred has a penchant for smoke and fire, because he broke the Gerald Majola bonus scandal story in 2011 and added more fuel to the fire in the exposure of Haroon Lorgat six years later.
During his career, Alfred has interviewed the likes of Jonty Rhodes and Graeme Smith, rugby veteran Victor Matfield and the current coach of the Australian cricket team, Justin Langer.
His sixth book, Vuvuzela Dawn: 25 Sports Stories that Shaped a New Nation, serves up a smorgasbord of stories – from Benni McCarthy poking a soccer ball through Peter Schmeichel's legs to Caster Semenya soaring to Olympic gold in the 800 metres.
Saul Kamionsky tracked down this well-versed wordsmith and took notes on his recipe for success.
Q: When writing for a newspaper, how do you decide what to write about?
A: Newspapers are to some extent predicated on fear.
If you work for newspaper A, you are habitually watching what newspaper B is printing to see if there is a story you should follow up or add to.
I've worked for mainly weekend newspapers in my career and the rhythm of a weekend newspaper is interesting because you observe what happens through the week with the view that you don't want to do anything too early for fear that it would be irrelevant by the weekend.
And as you get experience, you begin to understand what stories will hold in a newspaper on a weekend.
Q: How is writing a book different to a magazine or newspaper article?
A: The one crucial difference is perspective because often when you are on a daily beat, as a daily or weekly newspaper person, events are unfolding around you in a very dynamic way so you're spending a lot of time reacting, I suppose.
It's very difficult in the middle of a situation to kind of abstract yourself and get a helicopter view, as new material is breaking around you all the time. Whereas, when you are writing a book, you often know what the end of the story is before you've embarked on the project.
Q: What did your role encompass when you were a consultant for Cricket South Africa?
A: I wrote press releases, tried to provide strategic direction to the organization, edited and wrote for the CSA magazine. We were in the process of launching a CSA website.
I also wanted to start a cricket museum, which I thought was very important, but I got quite a lot of uphill from the CSA Board about that idea.
Q: What would your advice be to an aspirant writer?
A: Love the language, broaden your vocabulary and read as much as you can. Don't be afraid to ask absurd questions, write a much as you can and try learning from people.
Try not to be too proud, don't be proud enough not to learn, experiment and read other people.
Q: What is the most important writing tip you ever received?
A: As a writer, if you've lost yourself, you've lost the reader.
Ask yourself the question: 'What am I trying to say here?' And if you cannot adequately answer that inquiry, you have a problem.
Writing is really about control and confidence and even if you don't feel confident, you must assume confidence – it's almost as if you've got to take up a persona that's suggestive of confidence.
Good writing might be difficult to define but we all know it when we see it. Good writing has a certain swing and music to it. It might be accurate and carefully controlled, but it should never be dull.
Don't necessarily use overly complicated words either, be aware of jargon, use strong verbs and old-fashioned nouns with English roots.
Books by Luke Alfred
Lifting the Covers: Inside South African Cricket
Testing Times: The Story of the Men Who Made SA Cricket
The Art of Losing: Why the Proteas Choke at the Cricket World Cup
When the Lions Came to Town: The 1974 rugby tour to South Africa
Early One Sunday Morning I Decided to Step out and Find South Africa
Vuvuzela Dawn: 25 Sports Stories that Shaped a New Nation
About the Author

Saul Kamionsky is a sports journalist and an ardent sports follower with a particular love for football and cricket. His passion has taken him travelling overseas, notably to attend matches in England and India. When he is not watching sport or reading, you can find him refereeing soccer, umpiring cricket or running outdoors.
Saul Kamionsky is an alumnus of the Freelance Journalism for Magazines and Webzines Course at SA Writers College.