Trevor Bentley's passion for pre-Treaty European Maori relations, captives and cannons, has resulted in four published books and a fifth on the way. But his writing life began in a sweet way with a winning slogan and a year's supply of chocolate.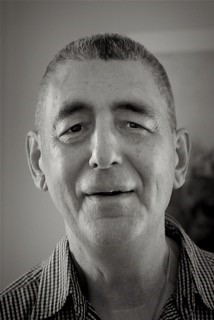 BY CHERIÊ PASCOE
Q: What got you started as a writer?
A: Unlike many published writers I did not write enthusiastically as a child, but I was a voracious reader. I blossomed as a writer in secondary school as two wonderful English teachers took a genuine interest in my writing.
Years of university academic writing followed. During the 1980s and 1990s I wrote for deerstalking and outdoor adventure magazines for extra income, and for various NZ history journals (unpaid) to share research.
I later completed two theses part time, Images of Pakeha-Maori in 2007, and Tribal Guns, Tribal Gunners'.
Q: What has been your greatest writing achievement, or your proudest writing moment?
A: Winning the 'Cadbury's Write a Slogan' competition at age thirteen was my greatest writing achievement. I won it with the slogan, "The Thicker The Block, The Better The Choc.' I became Cadbury's official chocolate taster for a year and each month, received a beer-box size lot of chocolates to sample.
My proudest writing moment was opening the carton of 'author's books' containing Pakeha-Maori with my family, and seeing my name beside the Penguin.
Q: Your books are all about historical European (Pakeha) Maori relations. What is it about this topic that fascinates you?
A: I am fascinated with military history and culture-crossing castaways as I am of Samoan descent with a hero ancestor. Called 'The Portuguese' by Samoans, he was a castaway sailor with a sword of steel who distinguished himself in the wars against the Tongans. The outlines of the stone refuge fort he built can still be seen at Sala'ilua, my ancestral village.
Q: How do you decide what to write about?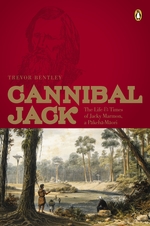 A: I look for the unusual, untold stories and try to fill in the gaps of missing knowledge.
Cannibal Jack arose from the desire to investigate fully, a much-maligned Pakeha-Maori and locate and publish an alternative account of this man. I couldn't. He really was – as some of his Maori descendants said, 'a really bad man', but the research and writing process was totally engaging.
The idea for the book Captured By Maori: White Female Captives, Sex and Racism on the Nineteenth-century New Zealand Frontier, arose when I found several library books on European men and women captured by American Indians.
Q: How easy is it to make a living as a writer?
A: Very difficult. I belong to the Tauranga Writers Group and all our members are part time writers like myself. There are a handful of full time history writers in NZ like Matthew Wright, Joan Druett, and Deborah Challinor who writes historical fiction.
Q: What general advice would you give aspirant writers starting out?
A: Know your subject.
Q: What tips would you give a writer about getting published?
A: Don't self-publish after your first rejection. Try every publisher including those overseas. Despite their claims, publishers don't 'know the market.' This is certainly evident in J. K. Rowling's initial twelve rejections and the number of rejected writers who have self-published with remarkable success.
Q: What is the most important writing tip you ever received?
A: Phyllis Johnson, a children's book writer, said no matter what your genre, ensure that you cover the five senses in your writing – sight, sound, smell, taste and touch.
Cheriê Pascoe
Cheriê trained as an environmental health officer in South Africa but never worked as one. Instead her studies led her into education in the waste management sector. Writing came out of necessity, producing newsletters and educational material for teachers to use in schools, and newspaper features about waste management where she cut her research-teeth. She has since written a historical fiction novel and might eventually complete the second. When not writing, Cherie can be found having adventures and exploring New Zealand with her family.
Photo credit: Flickr.com/Archives New Zealand