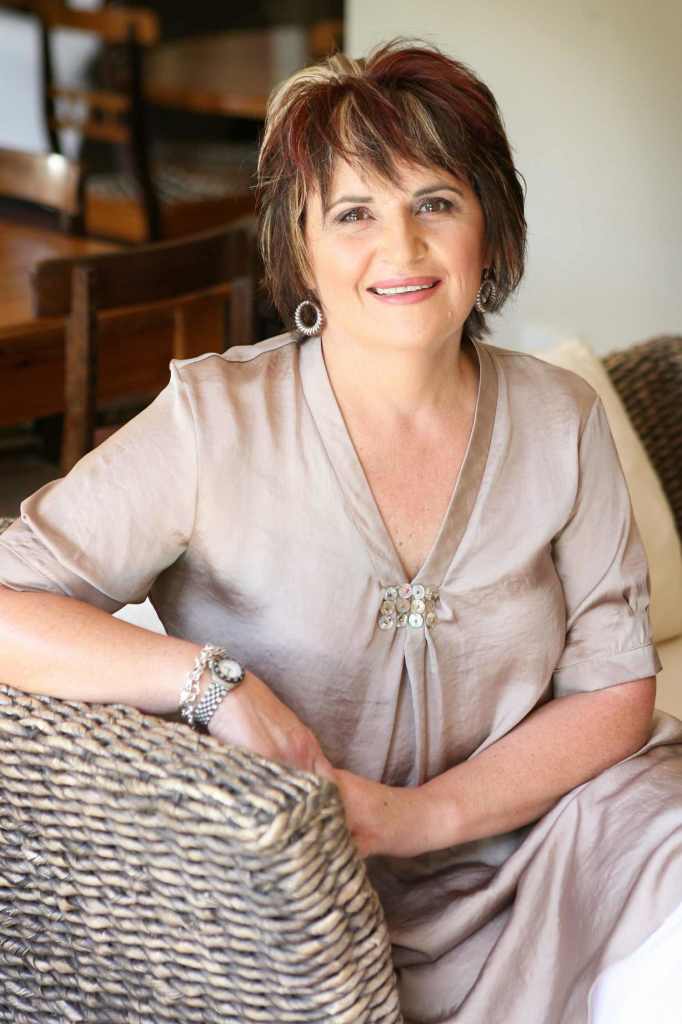 "As jy wil skryf, moenie net daaroor droom nie. Doen dit, anders sal jy altyd wonder."    Wilna Adriaanse
Sedert 2000 het Wilna Adriaanse 12 boeke geskryf en gepubliseer. Van die meer onlangse boeke is, Rebecca, Met ander woorde en Die boek van Ester.
In 2002 wen sy Lapa-uitgewers se Liefdesverhaaltoekenning. In 2009 word Die Boek van Ester benoem vir die M-Net prys vir Mees Verfilmbare manuskrip en dieselfde boek wen 'n ATKV/Sanlam Woordveertjie vir Beste Liefdesverhaal.
Wilna is op die oomblik besig met haar Meestersgraad in Kreatiewe Skryfkuns aan die Universiteit van Kaapstad. Sy is ook kursusleier vir die gewilde Skryf 'n roman kursus (SA Writers' College).
Ons praat saam met Wilna…
V: Hoe het jy besluit om 'n skrywer te word? Vertel ons iets oor jou ontwikkeling as skrywer.
A: Ek kom uit 'n familie van storievertellers en het van kleins af self stories opgemaak. In 1999 het die gedagte vir 'n boek ontstaan. Ek het die manuskrip voltooi en aan 'n uitgewer gestuur. Aan die einde van daardie jaar, terwyl ek besig was om nuwejaarsvoornemens te maak, was daar net een voorneme en dit is dat ek graag wil skryf. Gelukkig is die manuskrip vroeg die volgende jaar aanvaar en uitgegee. Daarna het ek 'n paar romanses geskryf, tot my redakteur so teen 2003 gevra het ek moet my hand aan iets langer waag.
Die groter vryheid ten opsigte van karakters, perspektiewe en storielyne was 'n groot uitdaging en so is my eerste verhoudingsroman, Rebecca, gebore.
Ek is op die oomblik besig met my Meestersgraad-studies in Kreatiewe skryfkuns by die Universiteit van Kaapstad en ek leer steeds elke dag iets nuuts oor die skryfproses.
V: Wat beskou jy as jou grootste prestasie?
A: Die feit dat ek meer as een boek kon skryf. Met elke boek is ek bang daar is nie 'n volgende storie nie, maar gelukkig daag die idees steeds op.
V: Hoe besluit jy waaroor jy wil skryf? Waar kry jy jou idees?
A: Al my boeke sover het met 'n karakter of karakters begin. Ek sien of hoor op 'n dag iets wat 'n karakter laat ontstaan en die karakter of karakters kom meld hulle op 'n dag by my aan.
Die idees is maar in die alledaagse lewe. Ek hou daarvan om mense dop te hou.
V: Is skryf 'n lonende bedryf?
A: 'n Mens moet realisties wees wanneer jy in Suid-Afrika begin skryf. Die Afrikaanse mark is beperk en die Engelse mark ding met die oorsese boeke mee. Die goeie nuus is dat Suid-Afrikaners steeds lees en goeie boeke sal verkoop. Nooit op dieselfde skaal as oorsee nie, maar goed genoeg om 'n paar rand te maak.
V: Watter algemene wenk sal jy vir aspirant skrywers gee wat vir die eerste keer begin skryf?
A: As jy wil skryf, moenie net daaroor droom nie. Doen dit, anders sal jy altyd wonder.
V: Wat is die waardevolste skryf wenk wat jy ooit ontvang het?
A: Skryf is harde werk en vra toewyding. As 'n mens vir die muse wag om jou te besoek, sal jy nooit iets klaar skryf nie. Die beste is om maar elke dag te gaan sit en skryf. Die inspirasie kom gewoonlik terwyl jy reeds besig is om te skryf.
V: Wat is die belangrikste elemente waarna jy kyk wanneer jy studente se werk merk?
A: Die meeste studente het reeds 'n interessante verhaal in gedage wanneer hulle met die kursus begin. En die meeste weet min of meer hoe om 'n storie te vertel. Wat die een student van die ander onderskei en die een storie van 'n ander een, is wanneer die gewone op 'n ongewone manier beskryf word. Sommige studente het net 'n skerper oog waarmee hulle na die wêreld kyk.
Iets anders waarvoor ek oplet is of die student moeite met die storie maak, met ander woorde, dit moet darem duidelik wees dat daar beplanning in die verhaal ingegaan het.
V: Hoe belangrik is dit om te lees as jy wil skryf?
A: Ek dink nie dis moontlik om te skryf as jy nie self 'n ywerige leser is nie. Lees so wyd as moontlik, maar veral binne die genre waarin jy wil skryf. Probeer om jou teikenmark te verstaan.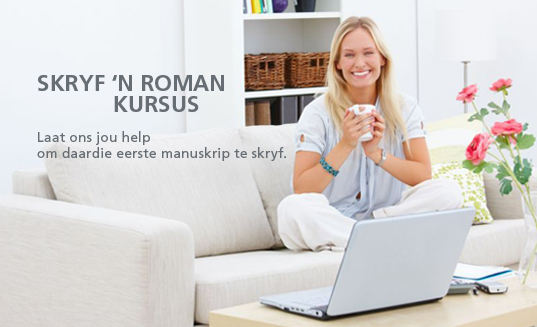 Meer inligting: Skryf 'n roman kursus (SA Writers' College).
SA Writers' College bied skrykursusse aan in Gauteng (Germiston, Johannesburg, Pretoria en Vereeniging); Noord-Kaap (Kimberley, Upington en Fraserburg); Wes-Kaap (George, Kaapstad, Knysna en Mosselbaai); Oos-Kaap (Alice, Aliwal-Noord, Bhisho, Graaff-Reinet, Grahamstad, King William's Town, Mthatha, Oos-Londen, Port Elizabeth); KwaZulu-Natal (Durban, Pietermaritzburg, Richardsbaai en Ulundi); Limpopo (Phalaborwa en Polokwane); Noordwes (Klerksdorp, Mafikeng, Mmabatho, Potchefstroom en Rustenburg); Mpumalanga (Nelspruit en Witbank); Vrystaat (Bloemfontein, Kroonstad, Sasolburg en Welkom)