If you read the New Zealand Herald's weekly 'Bite' magazine, you may know Louise Thompson as the woman who helps get your life on track as you sip your Monday morning coffee.
Originally from the UK, Louise spent nearly 20 years working in senior commercial roles in the magazine/newspaper industry.
After relocating to NZ in 2004, her life changed course. These days the 42 year-old is a self-proclaimed "corporate escapee", and a successful life coach, yoga instructor, and wellbeing columnist/author.
Louise began writing when she created a blog four years ago and now, in addition to her regular wellbeing column in 'Bite', she is about to release her first book, "The Busy Woman's Guide to High Energy Happiness" (published by Penguin NZ).
KIRSTIN FISHER spoke to Louise about her writing career.
Q: How did you get into writing?
A: I started blogging in 2009. I was doing my life coach training and wanted to share what I was learning. It was irregular at first but I started getting good feedback so it grew from there. The column, the book, and the e-book all came from that. Blogging is brilliant because you start with an audience of three people and your cat, so it's a safe place to develop your own voice. Even if no one's reading it, it gets you in the discipline of writing and putting it out into the world. I don't know why anyone who's serious about writing wouldn't do it.
Q: Which of your writing achievements are you most proud of?
A: Finishing my book! I started writing it a couple of years ago and was fully intending to self-publish it. One day Penguin got in touch and said "We're enjoying your columns, have you thought about writing a book?" and I said, "Actually, I've already written one".
Writing a book is so much work, but I believe I went through the experience of adrenal fatigue in order to be able to write about it. I feel it happened for me, not to me.
Q: How did you land a weekly column for the NZ Herald?
A: I'd been blogging for a couple of years and got a call from the editor of Bite. She said "There's quite a few of us in the office that read your blog. I'm launching a new publication and I'm looking for a fresh voice saying something new in a different way. Would you be interested?" I said "Ok!"
I've been blown away by how it seems to have resonated with people. It's touched a nerve in a way I never anticipated.
Q: How do your writing ideas come to you?
A: Sometimes it might be from a client or a session or just something that's happened in my life. It can be something really big and extraordinary, or sometimes the gold is in the really tiny, mundane things. I have an editorial calendar/spreadsheet and whenever ideas come up I add them in.
Q: How do you manage your time and meet deadlines?
A: I try to 'batch' writing so I get into a flow and do three to four pieces in one go. Then there's continuity between the articles.
I have a really solid editorial plan so I don't sit down and think 'what am I going to write about?', I think 'I'm writing about this'. Writers' block is a luxury that's just not available to me. I'm well-prepared and I'm really passionate about what I write about.
Q: Is it possible to make a good living as a writer?
A: Absolutely – I think it's important not to get sucked into that 'poverty' mindset. That said, publishing doesn't pay enormous amounts of money, unless you've already got a big name. So you have to be smart about how you manage your own brand.
Q: What tips would you give a writer about getting published?
A: It's really important to know what your voice is and not to change it to suit other people. If the writing isn't authentic the reader can smell that, and the articles aren't as good. You have to align yourself with places that are a good fit for you.
There are a couple of great resources I direct people to – one is www.thecreativepenn.com, the other is www.yourbigbeautifulbookplan.com.
Q: What general advice would you give aspiring writers?
A: Start blogging, write about what you're passionate about, don't procrastinate – if you're going to be a writer, then write!
More about Louise Thompson
Learn More about Blogging
About the Author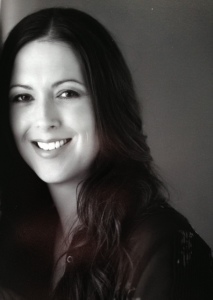 Kirstin Fisher has a Master of Arts degree in Psychology, and has worked in Human Resources for over ten years. Her real passion, however, is writing. Happily settled back in her hometown of Auckland after living in Melbourne for four years, Kirstin's other great loves include running, travelling, chocolate and her family and friends.
Kirstin recently completed the Magazine Journalism Course at NZ Writers' College.