Read these selected excerpts from unedited student writing from the Magazine Journalism and the Travel Writing Courses.
Travel Writing Course, tutored by Donna Dailey
Excerpt from 'First Steps: Learning to Tango in Buenos Aires'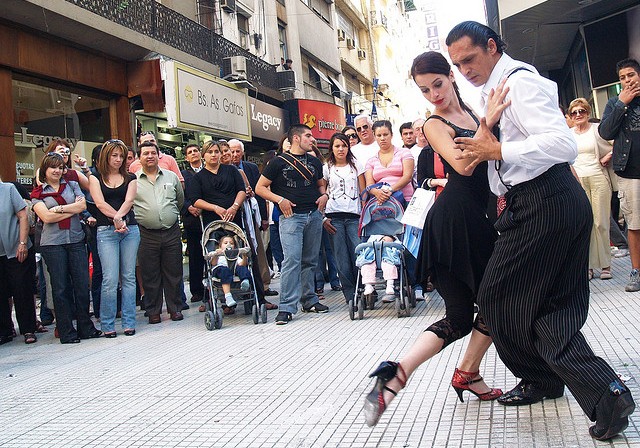 To visit Buenos Aires is to visit the land of Tango. AILISH CASEY discovers that there is no better place to learn than in the birthplace of the dance itself, during the annual Tango Festival.
I understood that a proposition for a tango is not an outstretched hand and an invitation onto the dance floor, but rather eye contact and a subtle nod. And so I perched at the edge of the floor, scanning the faces of those around me, worried that I'd miss the discreet cues, or, worse, that I wouldn't be asked at all. To my surprise, a well-dressed older gentleman approached and, perhaps recognising me as a novice, reached out and asked if I'd like to dance, with a simple "Tu bailas?"
And so began my first dance in a Buenos Aires milonga (tango event). After several lessons I still felt completely unprepared. A million rules raced through my head: Was I holding my posture correctly? Was I transferring my weight at the correct time? Was I about to step on this poor man's toes? Sensing my nervousness, my partner smiled at me and offered some words of encouragement. Smiling back, I began to relax and enjoy this beautiful dance.
I couldn't have asked for a more scenic venue. Plaza Dorrego, which, by day, had been packed with antiques stalls and tables of tourists sipping wine in the sunshine, had transformed into an outdoor milonga. Strings of coloured lights illuminated a dance floor of couples in warm coats and tango shoes, their bags and trainers littering the floor's edge. The dancers embraced each other and moved as one, in the intimate style of Argentine tango. They glided through various movements, each couple engaged in their own dance, but moving anticlockwise as a group.
Magazine Journalism Course, studying with Yvonne van Dongen
Excerpt from "Getting Your Gut to the Grind" – by Hamish Cameron
This is not your typical core workout. There will be no a crunches, no kettle bell swings, no Russian twists. In fact, drop the weights altogether and pick up a spoon because this gut workout is all about what goes on inside the gut, and it might surprise you who (or what) is actually doing the heavy lifting.
When we look in the mirror, what do we see? We see ourselves, of course. Man – strong and proud – a mass of muscle and determination (with maybe a few extra kilos packet around the waistline). But what we don't see is the other us – the one inside, and that one has a far stronger say in what goes on outside than we take credit for. While the average human body is comprised of about 10 trillion cells, we are vastly outnumbered by our bacterial cells, our microbiome, which can add up to a staggering 30 trillion cells. It might be hard to stomach, but the majority of what makes us 'us' isn't human, and most of them live in your gut.
Before you freak out, remember this; we wouldn't be alive if it weren't for bacteria. We rely on them just as much as we rely on oxygen to stay alive. So why are they there, taking up space in our guts? There are many different answers to that question, but a simple one is that over the course of evolution large, multi-cellular organisms figured out it was a clever move to outsource the digestion of some of our food to some helpful intruders, and charge them rent in our guts for doing so. By becoming their 'landlord' and sharing the workload, we were able to spend energy elsewhere, which led us to becoming the dominant life-form on this planet.
Magazine Journalism Course, studying with Sarah Lang
Excerpt from 'Redesigning The Ageing Brain' – by Helen Glenny

Since retiring from his job as an architect, Aucklander Mike Gray has lost four inches off his waist and 10 per cent of his short-term memory. The demands of his vege garden saw him trim down, but it's the unstoppable march of time that's led to memory loss.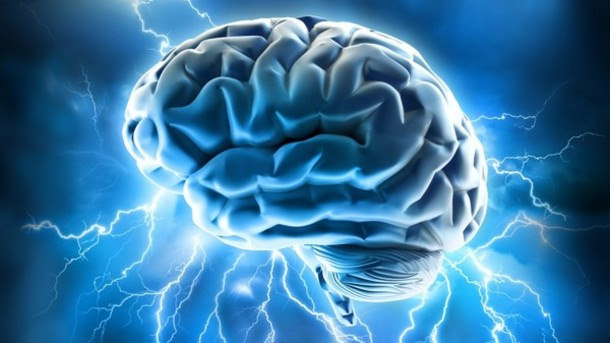 Although he's only 67, Gray is in the throes of life's great decline. Ageing. He's becoming worse at understanding fast talkers and distinguishing words in a noisy restaurant. Movement in his peripheral vision goes undetected, making every intersection more dangerous when he's driving. His brain falters while making decisions, and he can now process less than half the solutions to a problem a 30-year-old can.
In a crowded supermarket Gray dawdles, processing the relative merits of trim, light and full-cream milk, while a younger man has made his decision and is already halfway down the vege aisle, blue top in hand.
These declines are normal for those on the latter side of 60, and have been part of life's second act ever since modern medicine extended the show. Fortunately, mental deterioration in old age may no longer be an inalterable reality for all of us, thanks to a septuagenarian, a class of kids who couldn't read, and the new science of brain plasticity.
To explain this, let's rewind for a second. In 1953 Dr Jerry Morris realised that, puzzlingly, London's double-decker bus drivers usually died earlier than their conductors. He found that it was because bus drivers sat all day, while conductors were climbing the stairs, and so were usually in better shape.
In the '50s this was not an intuitive conclusion, but a life-changing revelation. Morris's research laid the foundation for the exercise-for-health movement, and now, 60 years later, we all know that we should exercise regularly.
Throughout the 1980s and early 90s, in a lab at the University of California in San Francisco, a round, good-humoured professor was uncovering a similar relationship – but for the brain rather than the body.
Dr Michael Merzenich, 72, discovered that every brain has a life-long capacity for improvement. His research has since established that – just like physical exercise for the body – consistent, concentrated brain exercise maintains function, and can keep your brain performing at its peak for as long as you're prepared to work for it.
Magazine Journalism Course, studying with Sarah Lang
Excerpt from Esther Water's story on Tiny Homes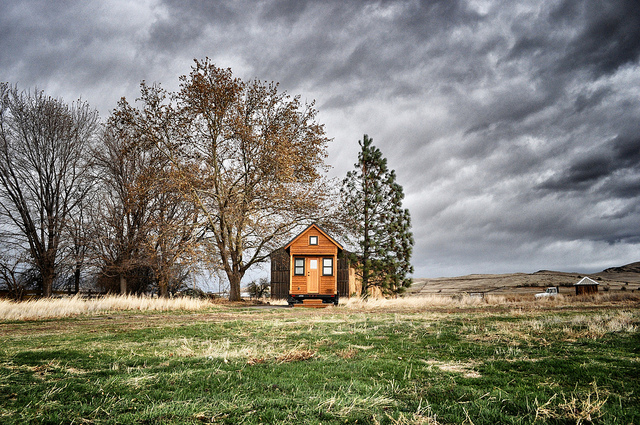 Back at the York Street bivvy, a burly tradesman arrives to take the couple's unused washing machine away. He stands at the gate, heavily tattooed hand resting on the gatepost.
"This is amazing," he said. "I'd love to have something like this."
The almost dollhouse-like proportions and feel of the tiny home seem incongruous against the man's large frame. But that's the appeal of tiny homes. They're more intimate in the landscape, and inside. Most of us at some point have all created small spaces that envelope us – whether it was a tree hut, a hut inside on a rainy day made with mum's best sheets, or a teepee-shaped drift wood hut on the beach. Perhaps it touches on something primal, a space that embraces us and allows for simplicity.
And perhaps that's the big deal.
Magazine Journalism Course, studying with Paul Smith
An excerpt from an article on Nomophobia by Kimberley Ross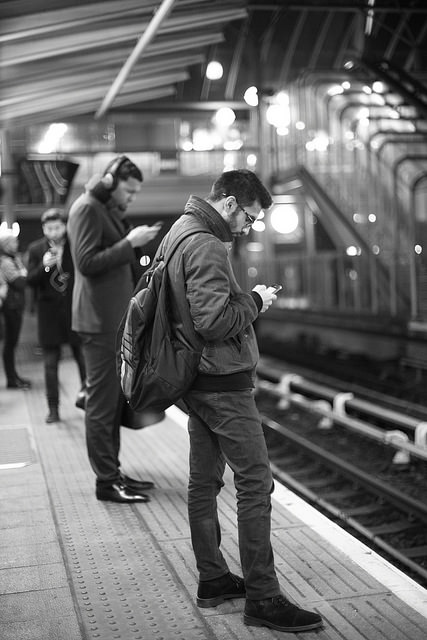 Reality check: Time to get in between you and your phone
It's 6am and Stacey wakes to her phone bleating under her pillow. She pulls it out and, half-awake, adjusts her eyes to the phone's bright light. Tapping first into the Facebook app, she scrolls down the newsfeed and pauses momentarily on a post from an ex-work colleague holidaying in Italy. She hits 'like' and continues scrolling.
It's what she does every day before breakfast. Stacey may not know it but she's suffering from "nomophobia", a term coined in 2010 to describe the fear of being out of mobile phone contact. It was introduced as a result of a U.K. study which found that two-thirds of mobile phone users felt anxious without their phone, with an average case causing stress levels similar to "wedding day jitters" or going to the dentist. Five years on and these levels of addiction show no signs of subsiding.
Stacey, 25, admits she doesn't enjoy her life being ruled by a compulsion to check her phone first thing in the morning, and whenever she can throughout the day. Then again, she says, "I don't know if I'd do anything differently though just because that's the culture of social media. You don't want to seem out of the loop by not checking stuff."
But is this fashionable desire to constantly keep "in the loop", a loop that seems to be quickening its pace with every cycle, serving instead to be counterproductive?
The average number of times people check their mobile phones each day varies according to research from apps like Breakfree. It can be as low as 50 – if that's low – and up to three times as much.
Magazine Journalism Course, studying with Tracey Hawthorne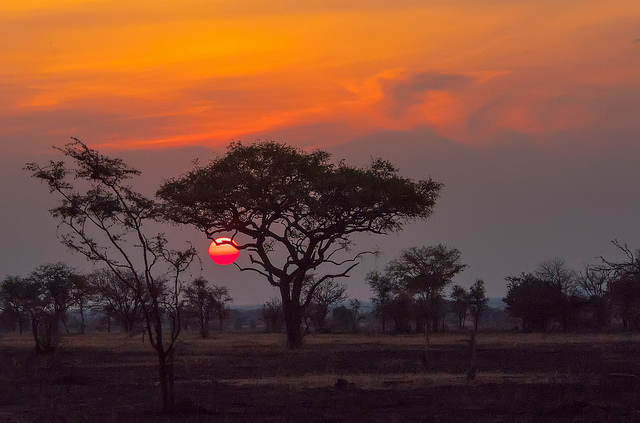 Desima Beukes wrote about a 10-day, 2 500-kilometre motorbike trip to Tanzania in a piece called "Potholes, speed bumps, traffic cops and flying stones". Here's an excerpt.
Eventually we turned north, to Singida, and then east to Babati, where an assembly of bright pink and orange rondavels, skilfully decorated with figures of giraffes and elephants in stone, attracted our attention. We pulled in and, fascinated, stayed for the night. The Maasai twins running the lodge said that their uneducated mother had sold cattle so that she could invest in the hospitality industry. Dinner was on its way.
We waited an hour, then two, while the level in the gin bottle fell steadily. Then, out of the dark, four women came, swaying gracefully with pots balanced on their heads. They dished up tender goat meat, ugali (a thick porridge made from maize- or cassava-flour) and mchicha (spinach), to be washed down with sweet, milky tea. There was enough to feed an army and we discovered that on our arrival, the entire population of the nearby kraal had been rallied to cook our dinner.
The next afternoon we were sweeping around the emerald foothills of Mount Hanang, the fourth-highest mountain in Tanzania (after Kilimanjaro, Meru and Mawanzi). The wide road wound through fields of man-high sunflowers. The sky was deep blue and wide; the air smelled sweet and clean. When we stopped and turned off our motorbikes we heard children, dressed in neat school uniforms, laughing and calling to each other in the still afternoon.
We took the road up the western wall of the Great Rift Valley to Karatu and, early one morning, we stood on the rim of the Ngorongoro crater, waiting for the fog to lift. When it did, and the caldera 600 metres below with Lake Magadi in its centre, slowly came into view, I knew why Africa keeps us coming back.
Photo credits: Flickr.com: Rene Mayorga, Tammy Strobel, Allan Ajifo, Jo Hunt, Anita Ritenour

Magazine Journalism Course, tutored by Donna Dailey
Lisanne Lee wrote these lively openers for her Module 6 assignments. They're descriptive, informative and draw you right into the story.
Is the worst of Delhi really just in your belly?
Are you heading towards Delhi and worried about your belly? Well don't. There's something much more harmful to you than what's going to be on your plate (and ultimately your stomach, for that matter).
This year Delhi was crowned the world's most polluted city. With nearly 60 times more harmful air particles than the recommended safety levels, you face Delhi's deadly, silent and faceless enemy – the air pollution.
Did you know that 10,000 people die prematurely every year from Delhi's air pollution? Or that 40 percent of Delhi's population has respiratory problems and that most children in the Capital now have chain-smoker lungs with all the compliments to go with it, such as bronchitis, asthma and other breathing problems?
Magazine Journalism Course, tutored by Donna Dailey

Trudy Delamare cracked it straight out of the gate with her imaginative and well written scene for the Module 1 "magazine style" practice writing exercise.
Carina felt a big grin spread across her face as she clutched her 'women in business' award. She punched the elegant glass trophy into the air, beaming at the sea of photographers.
Three years earlier, on her 32nd birthday, Carina joined the usual silent crowd shuffling towards a hot and sticky City Line train. The heat was unbearable along with the 'thump, thump, thump' of music spilling out of headsets. She looked down at her black suit and uncomfortable designer shoes and thought, "Who is this person?" She wondered what had happened to the girl from Grimsby who made her own vintage style clothes. To the girl who spent happy hours amidst the musty rails of 1950's dresses at 'Vintage Deli'. She was transported back to the sharp, heady scent of mothballs and what her little sister called "the smell of old".
The glamour of banking, with its long hours and macho culture had long since faded. For the first time in years Carina could feel butterflies of excitement bubbling up inside her. She would develop the go to website for vintage clothing for an international market. It would make a fortune and she'd have a blast doing it.
Write a Memoir Course, tutored by Lisa Lazarus
Extract: From a memoir instalment written by Jess du Toit
At the age of 4 I found myself facing a dilemma.  I did not want to go to sleep at night, but I was also terrified of being the only one awake in a house filled with darkness.  You see, a few weeks prior to my fourth birthday, my great uncle Guy had died.  This was the first time that death had touched my life, and I did not really understand the phenomenon.  What did it mean to die?  Where did people go when they died?  Because my parents were so upset by Uncle Guy's passing, I turned to my 6-year-old sister for the answers to these questions. She informed me that when a person dies, it is like switching off a television – he, like the picture on the television, does not go anywhere; rather, he just ceases to be, and "everything goes black forever".  This idea horrified me, so much so in fact, that I was terrified to fall asleep at night.  I was terrified that I would not wake up again, and that I would, thus, never get the chance do things like go to 'big' school.
I was in a panic every night when my parents put me in my bed and tucked me in for the night.  As soon as they turned off my light and left my room, I would creep out of bed and go and hover in the doorway to my sister's bedroom door, hoping that she would notice me and invite me in.  Much to my relief, she usually did…although it was always with a heavy sigh and on the condition that it was "only for tonight, okay."  I would nod and run and get into her bed before she changed her mind.  I would lie quietly for a short while and then ask her three questions: Are you tired?  Can you go to sleep fast?  How fast?  Without fail she would answer "no", "no" and "not fast at all," knowing that if she said anything else my panic would escalate and I would be an unbearable bed fellow.
Travel Writing Course, tutored by Don Pinnock
Extract: From an article by Louise Fourie about Henley on Klip
It was strangely dark. The scent of butternut soup guided me towards the foyer where I saw a glimmer of candle light. This, unfortunately, was not there to set a romantic mood for the evening. There was a power failure and the film had been cancelled.
By flickering candle I could make out the plush red-and-black-velvet interior of the ghostly theatre. Portraits of late and great film stars such as Audrey Hepburn and Marilyn Monroe adorned the walls.
But what would have been a disappointing evening soon turned into a get-together. Gas stoves were fetched, candles were lit, soup was dished out and wine was served – glasses filled to the brim.
As I drove away much later I wondered if a cancelled film show in any other Johannesburg suburb would be handled in the same easy going manner.
Travel Writing Course – Studying with Don Pinnock
Extract: From an article 'Kilimanjaro' by Annarie Pretorius
To climb it, you should be willing to crawl it! That is the level of determination required to summit Mt. Kilimanjaro, the highest mountain in Africa. Despite the deluge of celebrities and record seekers scaling the slopes, making it seem downright easy, the reality is a far cry from it. Most experts are quick to say that anyone of reasonable fitness can make it. My question was – what's reasonable?
Following a spur-of-the-moment decision, I found myself with only nine months separating me from the mountain. More than enough time I reckoned to get ready – after all, I only needed to get reasonably fit… But, confidence quickly turned to confusion as definitions of 'reasonable' turned out to be much harder to pin down than expected.
Is it worth it?
Yes. Undeniably, unequivocally yes; but… there's usually a "but" isn't there! It is the most gruelling and brutal thing I have ever done and likely will ever do. It took every ounce of mental and physical strength I could muster, and tapped some reserves I did not know I had. It meant losing most of my toenails – I had the summit descent to thank for that – and severely punishing every joint in my body.
Few thought I could do it. But I did – and that makes it the most rewarding, challenging and fulfilling achievement of my life (so far)!
Magazine Journalism Course
Extract: From an article 'Making Money out of Loyalty Programmes – it can be done' – by Tara Frohlich

Do you remember when R500 used to fill our shopping trolleys? Today it fills only a basket. Have you noticed that the 500ml tomato sauce bottle is now 400ml but the price tag is higher? Once upon a time, R400 worth of petrol used to last a month, and now you find yourself at the filling station every 10 days?
It's tough out there. The rand is devaluing; interest rates have hiked again, with threats of more to come this fiscal year. It's no wonder we are feeling poorer and poorer.
Large retail stores, also feeling the economic pinch, are vying aggressively for our loyalty. Our purses no longer bulge with cash, but with loyalty cards. Perhaps it is time
to make those loyalty cards work more like moolah and less like useless plastic.
Magazine Journalism Course
Extract: From an article 'Childfree and Happy' – by Kirsty Melville-Nieman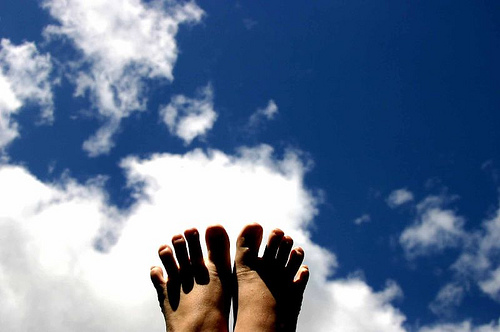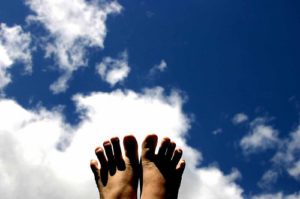 Claire has it all. At only 31, she already has a successful career running an IT firm and sits on the board of a large financial services company. She has a close-knit family and is in a loving, committed relationship.
Always a little unconventional, Durbanite Claire knew from a young age that she didn't want children of her own. It isn't that she doesn't like children – she does – she simply has "no physical or emotional desire to have children". A keen environmentalist, Claire believes that to have a child would be in direct contrast to the environmentally conscious way she and Frank lead their lives.
Despite this, Claire enjoys spending time with kids and is a favourite aunt to her five nieces and two nephews. "It's much easier than having my own kids with the added bonus that we don't have to pay for them or deal with any of the crappy stuff," she says, only half-jokingly.
Impact of children on the environment
"Childfree" is a term coined to describe fertile people who don't intend to have children. It's a conscious choice based on a variety of personal reasons.
Like Claire, many women who choose to remain childfree give environmental impact as a reason for their decision.
In just over 50 years, the world's population expanded from three billion in 1960 to over seven billion in 2011.
Magazine Journalism Course
Extract: From an article 'Assisted suicide: crime or act of compassion?' by Rene Smallberg
A loving son watches his mother, who is in the final stages of cancer, look up at him with despair. She has the familiar plea in her eyes. Her plea overpowers his will to fight the battle to keep her alive. His final act of love is not whispering soothing words of encouragement, but a reluctant yield to her plea.
She gratefully drinks her final drink. The release, for both of them, is immeasurable.
Few of us can forget Professor Sean Davison, the South African biotechnology professor who helped his mother, Patricia Ferguson, also a medical doctor, end her own life in 2006 at her home in New Zealand, with a lethal dose of morphine.
Patricia had been suffering from terminal cancer for two years when Sean, at her request, put an end to her pain. His actions shed renewed light on the increasingly pertinent issues of assisted suicide and euthanasia.
At Dignitas, an assisted-suicide clinic in Switzerland, the terminally ill as well as those suffering from the 'weariness of life'- a term used to describe the general despair some may have over the challenges of life, or the suffering caused by non-terminal conditions (for example, dementia) – are able to choose to die with medical assistance for a fee. Belgium recently extended their euthanasia laws to terminally-ill children.
Magazine Journalism Course
Extract: From an article on western Papua New Guinea, 'Like People You See in a Dream' by Kiara Worth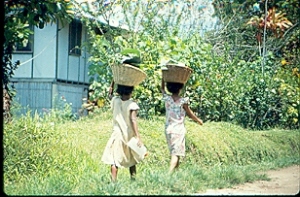 The pilot's voice crackled over the headset, snapping me out of my entrancement: "You can just see the village in the clearing." I'd been mesmerised by the hundreds of kilometres of natural rainforest blurring together below, the steady drone of the helicopter's swirling blades soothing me into calmness, but now my heart leapt into my throat. My eyes searched the landscape and, just when it seemed impossible, there appeared a small settlement among the thousands of trees.
"We're going to land," the pilot said. "Get all the gear out and stay down until I take off again. Remember, channel five on the satellite phone if you have an emergency."
As the chopper descended, I saw children running to the landing spot, their bright red and yellow clothes swirling around their thin bodies. They lined up to see us descend from the sky, their eyes scrunched against the force of the wind. They stood captivated, watching our every move.
With our camping gear, medical packs, satellite phones and bottles of water unpacked, the four of us crouched by the helicopter, covering our faces as it rose. Within seconds it was gone, as if the long journey here had all been a dream and the resounding silence that followed was our awakening.
Magazine Journalism Course
Excerpt: 'Better than Sliced Bread' by Nicola Wilton
'Xhosa men don't cry' jokes Thembile Gcukumeni, as a fat tear rolls down his cheek. It is a dry and dusty Saturday afternoon in Gugulethu, and local passersby, intrigued by the smells of delicious fresh bread, unusual in this part of their neighbourhood, stop to enquire. Thembile is emotional today. The first week of his new bread baking business has been a runaway success. 'I have a feeling this is going to get big', says Thembile with a smile.
Basics of Feature Writing Course
Excerpt: 'Camping on Wheels' by Schalk du Preez
By lunchtime I was in need of something to fill a growling tummy so I found myself in Amigos, a brightly coloured pub and grill, easily accessible from the street. Dave, the owner of the establishment, quickly introduced himself and while watching the rugby told me that he originally hails from Vereeniging. My steak quickly arrived and I found myself having to contend with an overweight Jack Russell named Oscar, desperately trying to lure me into sharing.
"Isn't that the best steak you've ever eaten?" Dave takes great pride in his steaks which he brings in from Vereeniging. I had to admit it was good.
Photo credits: Flickr.com: 401K; Marek K; M M; TNRPCV_pics
In Module 1 of the Travel Writing course, students are asked to choose a sentence and let their imaginations expand on the time, place and event. Lee Kimber wrote this lovely description of "the cliffs around town":
The cliffs were magnificent!  They reached higher than the sunlight for the greater part of winter days and their sheer faces were nearly plantless – they could have been deliberately constructed.
The short periods of light encouraged only colonising mosses and lichens, but these didn't usually stay long – they'd eventually be dislodged. Surface layers of slate were regularly sloughed off the cliff with the clatter of a gravel or rock fall.
Although heavy-duty diamond netting stretched between deeply anchored steel posts at the cliff base to shield travellers, hospitals and insurance companies could attest to the occasional danger of escapees.
The traveller drives through this gorge without lingering: with a faster heartbeat, with an eye on the cliff face, and a deep breath of relief once the cliff is left behind.

In Module 2 of the Travel Writing course, students limber up their writing muscles by writing a short piece on unusual restaurants from a list of facts that serve as prompts. Helen Flannery's piece, titled "Food – only if you want it", is so believable you'd think she had actually been there.
Not everyone relishes sitting back after a large restaurant meal and savouring another glass of wine. Some would prefer just to nibble at the edges of their meal and skip the wine, while others would prefer to head to the bathroom after they've finished and waste all those good calories.
It's okay to do either at Sehnsucht Restaurant, 162 Kleinn Street, Berlin West, because it's one of Berlin's growing number of unusual restaurants – in this case they specialise in food and service for anorexics and bulimically minded people.
Ana, owner and front of House of the restaurant realised that there were many bulimics in the city who really enjoyed the social side of being out with friends for dinner, yet like herself did not actually want to 'keep the dinner down'. So with co-owner and chef Pieter, who also has a long standing issue with anorexia, they decided to create a restaurant where people could feel okay about their eating disorders so they could still be social and not cut off from others.
"It is an important social development," says Ana. "By being alienated, people with eating disorders will only withdraw more and their disorder will become much worse."
The restaurant goes far as to not make food sound too much like food, but I have to say that their Halo (or lobster bisque) and their Seele (cappuccino crème dessert) was exceptionally good. And I was very happy just to relax with a nice glass of wine afterwards.
It certainly is an unusual concept, but the owners are definitely making this work for them as all the tables were full of people enjoying, or not enjoying the food, but at least enjoying friendships.

By Module 5 in the Travel Writing course, students are ready to write the opening to the travel article they will complete by the end of the course. Gwen Mladenov is off to a fantastic start with this cracker of an introduction to her article, "Cruising the Humpback Highway":
I haven't planned to take a second Travelcalmbut the huge undulating swell near the entrance to the Mooloolaba River convinces me it's justified, plus the little pink-capped girl across from me has just spewed up, into both hands. It's not helpful that Captain Midgee is barking his head off every time he thinks he spies a whale, and in between possible sightings, he takes turns sitting in various laps. Just to be clear, Captain Midgee is a dog.
It just seems like this is going to be "one of those trips" when the Captain Lance announces "Whales straight ahead" over the speakers.

Around Berlin in 80 Weighs – By Tracey Cooper (Magazine Journalism Course)
It's more along the lines of disgusting than degustation.  Come…please seat your bony butt down in Berlin's latest restaurant.
Sehnsucht, a dining establishment opened for anorexics is staffed by a bulimic waitress (would you like a bucket with that?) and an anorexic chef with a passion for parting with his food.
Would you pay $E42.00 for a miniscule meal? According to Steve Walsh, Personal Trainer to George Clooney "I needed a darn microscope to find my meal, it was presented on a plate the size of Mars looking more like a piece of Warhol's pop art, than food".
Ok, most of us like trying something new, but there's a parting message from the blokes…cater to the hungry masses as well as their fast fading friends.

Excerpt from German's modern take on dining out – by Esta Chappell (Magazine Journalism Mod 2, Part 3)
Bored of the typical candle-lit dinner for two?  Why not try one of the many unusually themed restaurants popping up all over Germany.Sitting on a toilet seat eating sausage and sauerkraut served in a large enamel potty and drinking beer from a (new) urine specimen bottle, you could start thinking perhaps the Germans do have a sense of humor after all.  But if KLO, the toilet themed restaurant in the heart of Berlin, is a bit too eccentric for your tastes, you could try dining in Alte Pumpe; a restaurant built within a former sewage pump station.  Just don't bring your hygiene-obsessed cousin along for dinner.
This newfound German culinary comedy extends to many other themed restaurants around the country; Bollesje, an old civil prison where you can don the cliché striped prison garb before dining; or Maltermeister Turm in Goslar, where the indoor smoking ban is sidestepped by having holes in the wall for diners to stick their heads and hands through to get their after-dinner fix.
The more serious and politically correct side of the German psyche is also represented in the dining industry with the establishment of two "blind" restaurants in Berlin.  Within the pitch-blackness of Unsicht-Bar, you will be guided to your table by a blind or partially sighted waiter before embarking on a culinary journey that your taste buds and olfactory senses have never before experienced.  At the extreme end of the "not-so-funny" themes for a German restaurant sits Sehnsucht (translated, means 'longing').  In this case, 'longing' means for food, as this is a restaurant aimed at those with eating disorders and comes fully equipped with an anorexic chef and bulimic waitress.  Without descriptions on the menu, ordering can be tricky.  For example, Hallo is actually lobster bisque, and Seele is a cappuccino crème dessert (calories obviously also not listed on the menu). 

Excerpt from Agi Marx (Magazine Journalism  Mod 2, Exercise 3)
Date night. Exotic blind-date, check. Cleavage revealing dress, check. Ridiculously high heels, check. I suppose until this point I got you all excited. Chicken fillets and Spanx, check and check, but no judging please.
I've finally mustered up the courage to accept the dinner-proposal from Jens, the German trader I met whilst in Berlin for a short business stay. "It will be fun. A unique experience", he says as I wonder what exactly I have gotten myself in to. 
Turns out, this really is a blind date. Literally. We arrive at Black, a "blind" restaurant where all guests eat in pitch black darkness, served by blind waiters. I have heard of these places, but never actually been before. Mostly due to the fact that a large part of why I go to restaurants is an excuse to dress up, to see and be seen and discreetly gawp at other people and what they are eating. And then ponder whether I should order the same. No such thing here.
That reminds me. I know that Berlin has many unusual restaurants, and another one of those is Ama, where you eat what you're given and then pay what you think your meal is worth.
Ugh, now how awkward would that have been for him on a first date! Pay too little and you're deemed as cheap, pay too much and you're just showing off. But ah how presumptuous of me. This presumes that he will foot the bill…

Excerpt from 'The Iznik Ultra: Running Through Time in Turkey' – by Derek Luyt (Travel Writing Course)

We arrived in Iznik on an overcast Saturday afternoon, reeking of the scented hand cleaner that Turkish minibus crews dispense to all passengers. We had not planned to run here, but rather to soak ourselves in the town's extraordinarily rich heritage. In fact, we only learned of the race after making our travel arrangements, but for runners who travel, costly changes to flights and hotel bookings are a small price to pay to race through one of the world's most historic towns.
And so we arrived as participants in the Iznik Ultra, a two day festival of running comprising four events, three starting together: the Ultra Marathon, a 130 run around the beautiful lake; the Orhangazi Ultra, 80 kilometre half way around the lake; and the tough 42 kilometre Mountain Marathon, which climbs over a thousand metres into the surrounding mountains.

Module Two Assignment – by Engela Snyman (Magazine Journalism Course)
Every morning, before the sun peeks over the horizon, Greta eats her daily dose of fattening eggs and porridge to fight the bitter cold of a snowy winter before walking five blocks to her job as a waiter.
The winters of Berlin are freezing, it's no great secret. The streets and houses are covered in a fine sheet of white in December, and the snow and ice drive people indoors to cosy restaurants and coffee-houses filled with the smell of warm food and drink. There they eat delicious traditional recipes to warm their bellies – schnitzels, kartoffels and kebabs, oh my! They hide out until meetings, deadlines or managers chase them outdoors again. One such place is Sehnsucht. It is a petite and pretty restaurant nestled perfectly between a bakery and a bookstore. But this little eatery has a twist.
The roads are slick with ice, but Greta knows them well, and before long she steps into the warmth of Sehnsucht. She greets a thin little man by the door: François Pierre, the chef, and a very good friend of hers. They walk together, but Greta doesn't go the lockers first. She takes a short detour to the restroom where she takes off her jacket, kneels on the cream tiles, and promptly sticks her fingers down her throat.

Excerpt from 'Being an expat wife is not all gin & tonics' – by Namrata Nanda (Magazine Journalism Course)

"I want to be like Aunt Eliza," I declared when I was 10. Eliza was my mother's friend who had lived in several countries all over the world. She was always immaculately dressed in the latest fashion with not a hair out of place. Her nails were perfectly manicured and she wore the highest heels I had ever seen. Aunt Eliza spoke several languages and had never lived in one place for more than a few years. Little did I know that of all my dreams, this one would come true. Aunt Eliza was an "expat wife".
Expatriate wives are women who follow their working husbands to foreign countries. Local legal restrictions often make it impossible for these women to find employment, and as a result they're seen to live a life of leisure – getting manicures, playing rummy, sipping vodka and lunching with the ladies.
From the outside, the life of an expat wife may appear to be perfect. She gets to live in exotic lands, meet new people and explore new cultures. The reality is, however, that expat wives face many challenges while trying to make a home in a foreign country without the aid of any support network.

Africa, you have my pain –  by Jolene Shaw (Writing Coach Course coursework)
The rivers of this country have run red with the blood of slavery and inequality. The soil has been soaked more with the tears of loved ones left behind than of the rains from the heavens. Childhoods have been lost, never to be found again; and deathly screams have echoed throughout the valleys and sailed across the deserts.
The drumming boots of cruel men have crushed bones into the ground, stifling the drums of the African heartbeat. Each passing year had brought with it a new scourge of pain and heartache.
Colonialism brought with it a God unknown to Africa's people. And when our eyes were opened from this new prayer, the land had been taken away. Slavery made boys out of men. Apartheid made even love an impossible journey to undertake. Africa, you have my pain.
Today, I am part of a country with the supposed promise of freedom and equality. I stand tall to honour this promise, but remain broken inside. For within me, I carry the pain, the struggle and the tears. I bear a cross that has been carried on the beaten backs of my ancestors for centuries. My existence, already tired by the fight I have to endure. My intelligence knows that things are better; my heart knows that they are still the same.
I dream of a place where my Africanness is seen as being more beautiful and precious than any gemstone found by man. My blackness is not a curse but a source of love, nurture and strength. In this place, the songs of my people are not deemed uncultured noises, but a powerful melody reaching to the heavens, insisting on being heard. The clicks and exaggerated movement of the tongue that produce my languages will be heard as the stories of the past are carried to each willing ear.
In this place that I would call home, the minerals in the ground will be brought to the surface and their light will be cast on all the land, and not a single soul will fall within its shadow. In every workplace, it will be known that, in order to progress, every citizen needs to contribute; and the contribution of my dark-skinned brothers and sisters will be valuable. Their words will carry the dreams of their children and challenge a status quo that stubbornly refuses to budge.
The men in this country that I live in will fear the courage of a woman. Her roar will echo across the land and all will know that they cannot touch her body without her permission; they cannot intrude her mind with their vile and deceit; and they cannot stifle her voice with their egos and insecurities.
Today this place only exists in my mind; maybe tomorrow it will be a reality for my children. I carry the burden of my past but I also carry the hopes. And even when the load seems too much, who am I not to continue the fight? Who am I to shun the faces of the coal stained and dusty faces of my ancestors?
Africa, you have my pain, but you also have my heart.

MODULE ONE EXERCISE: PART 2 – by Kirstin Fisher (Magazine Journalism)

 My mother once told me: "If you don't have anything nice to say, don't say anything at all". This saying popped into my head as I sat quietly in the company lunchroom doing my darndest not to eavesdrop on the gaggle of women at the table next to me. The topic of their conversation appeared to be "Maxine", the attractive new receptionist.
"I hear she only got the job because she wore a short skirt to her interview," whispered a woman who could only be described as 'rotund'. "I don't care how she got the job," whispered back another woman through tightly pursed lips, "she didn't hold the lift for me this morning so she'd better not think I'll be doing her any favours."
As the women left the room minutes later, a heady blend of their flowery perfumes wafting behind them, I took a sip of my coffee and wondered, what makes us gossip? Perhaps the comments I'd just heard provided some insights. Maybe some people gossip to bolster their own low self-esteem. Maybe others do it for revenge. Either way, we all know gossiping can be destructive and counter-productive, so how do we stop?

Excerpt from "Bully for her" – by Megan Clark (Magazine Journalism  Module 6, Part 1)
I never thought I could be bullied. Sure, I would piggy-back on the school taunts of others against the less fortunate (or the girl with the extraordinarily big nose) and held my own with caustic retorts. It wasn't until later in my work career when I realised bullying wasn't just about the talk; the walk held a lot more punch.
During a recent management meeting my boss was less than enthusiastic when I proposed an ingenious plan (everyone agreed) to achieve deadlines with less stress and less overtime.
This wasn't the way things were supposed to be done. Ideas were submitted through the usual channels (her), précised ruthlessly (by her), torn into strips, stapled back together (upside down) and put forward as her own inspired vision (with her name on it of course!).
Sticks and stones have been replaced with a new type of bullying; condescension, disparagement and an underwhelming show of appreciation. Creative ideas are seemingly abandoned only to appear at a later date on return email via the general manager. Kudos to the boss! She did it again…

Excerpt from 'Are credentials the only Litmus Test?' – By Andrea Forder (Magazine Journalism Final Draft) 
Megan Cole, age 42 from Gauteng, had her self-worth hit rock bottom when, yet again after applying for a job, she received a cold and impersonal, "You did not meet the profile".
"I sobbed," she said, "I felt so depressed that I just could not take any more rejection, and I felt hopeless."
For many people who, like Megan, have no tertiary qualification, the opportunities of returning to work seemed impossible.
The world is a tertiary milieu. Theoretical knowledge over-shadows practical experience.
"In other words," said Megan, "no degree, no opportunity."
The 2nd Quarter Labour Force Survey 2012, by Statistics South Africa, states that 5% of South African unemployed, (ages 15 to 64), hold a matric, whilst only 6,3% hold a tertiary qualification. In general, lower unemployment rates are associated with higher levels of education.
Megan comes from a generation where a trade certificate or diploma opened doors. Now these hard-earned qualifications are rendered useless. Futures, opportunities and dreams can be dashed in an instant by some inflexible bureaucrat who can't and won't see beyond the résumé check list. 

Excerpt from 'Play: Your Child's Job' – by Vicky Lamb (Magazine Journalism Final Draft)
Even thinking about how to promote play in your child's life can be a daunting experience. Most parents have forgotten the language of play and look for the easiest option – but is that easy option the best option?
Mother of three boys, aged 10, 7 and 5, Samantha Enslin, from Port Elizabeth, doesn't always know how to get her oldest son to play.
"He will often come to me saying he's bored," she says, "and unless I give him something specific to do, Reece battles to come up with ideas on his own."
Samantha is not the only mother who deals with this particular struggle on a daily basis.
However, play is just as important for your children's development as food is for their growth. Play not only allows your child to hone important skills for school, but also helps her make sense of events that may happen in her daily life. So what specific abilities do children learn when playing? David Elkind, the author of The Power of Play, explains…

Excerpt from 'Coca-Cola: is it the real thing?' – by Leoni Cohen-Velida (Magazine Journalism Final Draft)
It's a scorching summer day. You need relief and something refreshing immediately comes to mind. Pop the tin and you're rewarded as the fizzy gases burst against your parched skin. One gulp, two gulps – oh yes, instant mouth orgasm. And as you down your Coke, the furthest thing from your mind is environmental impact, obesity or water shortages.
Being the environmentally savvy person you are, you throw the empty tin in the recycling bin. But your thirst quencher took no small toll on our precious environment to make. And with 1.7 billion beverages sold daily by Coca-Cola across the globe, the overall impact is substantial.

Excerpt from 'We game and so should you!' – By Tancrid Muller (Magazine Journalism Final Draft)
So you're telling a colleague at work about the time you once "pwned" some unfortunate dragon with your bunny blade of a thousand cuddles in "Skyrim," when you notice the disapproving glances aimed in your direction.
This is a situation most seasoned gamers should be used to by now. In an age where a game beats a movie like "Avatar" in revenue, in record time, you would expect people to be a little more lenient towards gamers.
Gaming has exploded in popularity over the last ten years. The time when only geeks played video games has long since passed. Yet, still, few people see the value in video games beyond entertainment.
Oh, how wrong they are.

Excerpt from 'Grieving the Forever Baby' – by Tracy Brooks (Module Six assignment; Magazine Journalism Course)
Their babies died for reasons beyond their control.  Yet decades later, these women are living with deeply hidden guilt they just can't let go of, writes Tracy Brooks.
"Please come back to the hospital, your baby's condition is deteriorating."   The phone call, 2am in the middle of an icy Standerton winter in 1987, shattered Karen Abbot's world.  Just hours before, the hospital in Johannesburg had sent her home to rest.  Jennifer was stable, they said, in good hands.  Numb, her fingers trembling, Karen dressed and got into the car for the familiar long journey.
Karen's mind whirled on the drive back, filled with the sight of Jennifer as she'd left her earlier.  The tiny baby lying on the high care bed, the enormous bandage across her stomach, tubes and wires linking her to the noisy machines.  When Karen finally arrived at the hospital, the machines were silent, next to her baby's lifeless, cooling, body.

Excerpt from 'MoVambique? Si Por Favor!' by Atka Young (Travel Writing Course)
Once a war-torn land with very few visitors, Mozambique has now become one of Africa's most enticing destinations. On a road trip through the province of Inhambane, Atka Young explores a part of this untouched and remote landscape.
As we float between coral gardens, we're careful not to put our hands into the spikes of a Lionfish or the hiding spot of a Moray eel. We've been here so long, swaying back and forth like pieces of seaweed, that the fish no longer notice us. We lose hours in this surreal world.
Suddenly, the water temperature drops and our view becomes gritty. We squint to spot fish, but they've evacuated the area. We throw one another puzzled looks, and then we feel it – an intense stinging is jabbing our backs. We surface to find ourselves caught in a tropical storm; the wind tears through the scenery and the rain pounds down. The heavens have flipped a switch.

Excerpt from 'Big-time Small Town' – By Ann Huston (Travel Writing Course Assignment)
Teapots, tractors and train tracks, they're all there in Woodville – but how do you find Woodville itself? Ann Huston leads the way back to her home town to see what has changed since the days she biked the streets on a blue Lo-line in a frock she made from old bedspreads.
"You're from where?" It's the same reaction every time I reveal my origins.
"I'm from Woodville".  It's a town, a heartland junction dot on the map between Palmerston North, Pahiatua and Dannevirke. It was small in my childhood and it's even smaller now, but it will always be my home town.

Excerpt from 'Is Our Parents' Alcoholism to Blame for Our Fear of Intimacy?' By Christine Forster (Module Six assignment; Magazine Journalism Course)
 Intimate adult relationships are often challenging, but they may be especially so for adult children of alcoholics. Just how much damage can drinking parents do to their grown-up offspring's closest bonds?
Annette Blair*, an attractive 37-year-old accountant, has everything that most women long for: a charming and caring husband, two gorgeous children and a beautiful home in a swanky Cape Town suburb. She is known among her colleagues as competent and reliable, and is well-liked and admired by her friends.
Few people know about the turmoil behind Annette's gracious and upbeat façade. Since their marriage nine years ago, Annette and her husband Mark* have struggled with their relationship. Nowadays they each prefer their own company and hardly ever spend any time together. And as for sex – well, that's a faint memory. 
Seeing a therapist has helped Annette realise that her marriage woes could possibly stem from her mother's addiction to alcohol. Her teen years were marred by her mother's endless drinking, which started soon after her father left the family home to move in with his mistress. The only comfort Annette's mother could find was in a bottle and within a few short months no semblance remained of the graceful woman who had always nurtured her children with so much love.

Excerpt from "Daredevils of the skies" by Glenn Weldon (Module Six assignment; Magazine Journalism Course)
The engine is sucking in metres by the second as we arrow into the Highveld blue of the sky, leaving cows and farmhouses to shrink under us.
Two-kilometres up.
"Okay, Glenn, this is it. Hold."
Brad Bennetts' voice in my ears comes across psychopathically calm. I squeeze the grab handles in the front of the cockpit and brace myself, flashing back to memories of the high-diving board above a childhood swimming pool; dizzy, knee-wobbling vertigo at the last minute before launching myself off.
Now we're free falling nose-first towards cornfields and cattle. Brad heaves back on the stick and the plane turns on its tail, wrenching back into the heavens till I feel 6.5 Gs dragging at my intestines. I am upside down, eyes bulging, organs in my throat. For good measure the first-team prop has parked his arse on my chest.
Something must give. My body is going to explode. There isn't even fear here. Just the paralysed acid conviction that this is the moment before the end.

Excerpt from 'The King of Rwanda' by Nicola Theunissen (Travel Writing Course)
Only 200 m from me, chilling under a Lobelia shrub, sits a member of the Susa family – a three-year old female – so close I can touch her. The moment is overwhelming. But Patience, our guide, doesn't let us linger. He leads us onwards because our most profound encounter awaits: Rumuvu, Kurira's trophy wife and her two twins, with the king himself, passed out in the afternoon sun.
Rumuvu seems unfazed by my arrival – many hopefuls come to see her husband, very few get a chance to share a moment with him. The twins seem bemused as I stretch to see their dad.
Kurira doesn't move a limb. A content grin rests on the spot where a sunbeam tickles his face. His belly rises and falls, comfortable and carefree, but completely oblivious to my arrival. I creep closer. "Pssst. Wake up, I'm here," I whisper.
No response from the king. "Pssssst, Kurira," I try again. The courtier seems mildly irritated and asks me to step back.
Well, this is a little impolite, I think. I paid so much to get here. I endured hunger. I prepared special words. I had specific questions. And he just sleeps?
Then, with a rumble, Kurira awakes.

Excerpt from 'The Attraction of G-force' – by Sarah Jayne van Rooyen (Module Six assignment; Magazine Journalism Course)
As the Silver Falcons take off from the teeming airfield they are cheered on by the crowd. The energy is palpable as the manoeuvres become more gruelling. Everyone waits in anticipation to see the stars of the show. Then – pilots and planes hurtle, only metres away from each other, performing precision aerobatics. Twisting, turning and tumbling go the PC-7 Pilatus' aircraft, otherwise known as the Astra.
High-speed, high-precision and high Gs are not for the faint-hearted, as the tragic, fatal accident at the Klerksdorp Air Show in June 2012 attests. There is simply no room for error – or for individuality: this is the ultimate team sport. But it's not only the Top Gun feeling that draws and keeps these aviators. It's also the adrenaline rush of G-force.

Excerpt from 'Yoga – For the Man who Demands a Competitive Edge' by Athol Moralee (Magazine Journalism Course)
As more South African men discover the benefits of the ancient art of yoga, many athletes are finding that it gives them a competitive edge. So how does an international triathlete and mountain biker push himself to the limit by mind and body working together? Athol Moralee puts the question to some of our best local talent.
Women love guys who practise yoga. Not only are they getting their entire bodies in shape, but they're improving their minds as well. It is an incredible way of life for those of us who want to improve our physical and mental agility, and is an ideal cross-training practice for any sportsman.
Nico Pfitzenmaier, a Cape Town-based professional triathlete, attributes his regular practice of yoga to giving him that competitive edge. "Pushing your body to the limit in extreme endurance competitions demands both physical and mental balance," he says. "We sometimes put tremendous strain on our bodies and tend to overuse some muscle groups."

Excerpt from 'Sweet sixteen and what next?' – by Micharn Pollock (Magazine Journalism Final Assignment)
Bieber fever broke out before Justin's pimples did. Eight-year-old Romeo Beckham's sunglasses designs puts us in the shade, and teenage fashion fundi Tavi Gevinson is teaching Vogue about vogue.
Friedrich Nietzsche once said "He who would learn to fly one day must first learn to stand and walk and run and climb and dance; one cannot fly into flying."  This does not seem to be true today. Jaden Christopher Syre Smith, son of Will Smith and Jada Pinkett Smith is an American child actor, dancer, rapper, songwriter (breathe!) and hit fame at only eight years old. Gevinson began her fashion blog at age eleven and a year later she partnered with the London-based Borders & Frontiers to design and sell her own t-shirt.
Most people work their whole lives towards moments like those. Everything has been fast forwarded and it's no wonder we are turning into a group of middle-aged adults who feel like failures if we haven't yet paid cash for that loft in New York.
"No one wants to be average, so everyone is trying to outdo each other. People are speaking about their business plans and I'm like hell, I haven't even finished first year," says Gabbi, an eighteen-year-old student.

Excerpt from 'Eat on the Street: a taste of Italian culture' – by Megan Whitehead (Magazine Journalism Final Assignment)
The chilly autumn air is warmed by the aroma of wood-oven baked focaccia, fragranced with the scent of rosemary and salted by the tang of anchovies. Rosy-cheeked people hungrily elbow their way through the crowded piazza. A dozen or so stalls frame the courtyard, each adorned with tacky decorations and barely-legible chalkboard menus. Artisan vendors hand out paper plates collapsing beneath the weight of generous portions of food. The eating-sharing-tasting-smiling atmosphere brings together an unusual tapestry of people with one common thread – a deep love for real, simple, uncomplicated food.
For a few days in October the industrial city of Turin, in the North-West Piedmont province of Italy, welcomes over 200,000 visitors to the Salone del Gusto. Directly translated as "Hall of Flavours", this biennial festival is a celebration of Italian cuisine and culture. Exhibitors range from producers of the finest Prosciutto di Parma, to small-scale farmers boasting their sweetest rosa tomatoes. Emphasis is on regional differentiation, and the relationship between food and place is expressed in a tangible manner.
Since the times of ancient Rome, eating food served from pavement kiosks has been common practice for the Italian lower classes. Several regions have their own specialities that bring together tradition, freshness and seasonality, and tasting these dishes is an essential part of experiencing the diversity of Italy.
Tossing a coin over your shoulder into the sparkling Trevi Fountain may hold the romantic promise of a return visit. But to experience Rome as the Romans do, amble through the cobbled streets of the eclectic Roman Ghetto and pause for a bite to eat. The Carciofi Alla Giudia (Jewish-style fried artichoke)with its delicately golden sunflower leaves and crisp nutty flavour will bring you back to the city for sure.

Excerpt from 'Let Them Drink Fog – by Angelique Noll (Magazine Journalism Final Assignment)
In fifteen years, South Africa's freshwater supplies will be depleted. The CSIR (Council for Scientific and Industrial Research) also warns that the country's available water reserves could dwindle sooner if we are faced with a prolonged drought or continue polluting the water. Confronted with the threat of such a severe water crisis, scientists are urgently seeking alternative water provisions that are economical and safe for human consumption.
Fortunately, the one resource that South Africa does not lack is good scientific researchers. Prof. Jana Olivier, a retired climatologist from the University of South Africa, as well as Prof. Johan Van Heerden, Emeritus Professor at the University of Pretoria, turned their research to the skies and perfected a process which enables people to literally drink fog. According to Prof. Olivier, "Fog is an underestimated supply of water, even though it is the major source for many desert plants and animals."
The design
One community that is already relying on fog as its main water source is the Tshanowa Junior Primary school in Limpopo. Here, in the cool early morning mist, children collect water from a storage tank next to the school. The water is fresh fog, blown in by the moist air from the Indian Ocean. Before the erection of the fog harvester, children used to walk 2 km to the nearest non-perennial spring. Now the school children and the surrounding community have between 150 and 250 litres of fresh, clean fog water per day.
An excerpt from 'Sutherland: SALT of the earth' – by Jolene du Plessis (Final Assignment Magazine Journalism)The winding road from Matjiesfontein to Sutherland draws me into a scenic Karoo backdrop. As I drive slowly around the bends, the blue and grey colours of the koppies play with my eyes, emerging left and right as I pass. Gradually ascending Verlatenkloof pass, the flat-faced rocks frame the view and in the dusty horizon Sutherland appears. The last ten kilometres feel like a dash to the finish line – the white church tower a beacon for the town's centre. A yellow sign 'welcomes you to Sutherland'.
At first glance, Sutherland seems less than ordinary: no Checkers, Kwikspar or Pick'n Pay in sight. Only a few unfamiliar business buildings line the main road – an art deco 'Sutherland Ko-op', a white-washed, flat-roofed building called 'Zellies se Winkel' and a stone building with red and green letters that reads 'Roggeveld Handelaars'. The dust and the wind provide a constant reminder of the Karoo. In the distance the sign to the big telescope, Sutherland's main attraction, is overshadowed by the majestic stone church, where Sutherland began.
Though Sutherland is famous for its large telescope and cold winters, it was founded in 1858 to serve as a church and a market for the district's sheep farming community. The town owes its name to Dominee Henry Sutherland, who oversaw the religious wellbeing of the community. Sutherland is situated in the Roggeveld district, part of the Karoo, at 1450 metres above sea level, making it ideal for stargazing with its clear skies. This also explains the sporadic snow in winter. There are a few telescopes on a large koppie just outside Sutherland, but the big one, the Southern Africa Large Telescope (SALT), is the only one of its kind in the Southern Hemisphere – so it is understandable that it is the main draw-card for visitors. I dare say that before SALT, it was as if Sutherland did not exist in the world of modern tourism.

An Excerpt from 'Pregnancy: Standing on the Job' by Janice McKay (Final Assignment Magazine Journalism)
Rochelle Te Tuhi (26) from Hamilton loved being a checkout supervisor. But when she was pregnant, the constant standing gave her a throbbing backache and feet so sore, they almost felt numb. Rochelle didn't want to let anyone down so she carried on looking after her staff and customers at full speed, 45 hours a week. By her third trimester, pre-eclampsia (high blood pressure) had set in and caused her to faint. It wasn't till the second time she collapsed at work that she finally cut down her hours.
Like Rochelle, many pregnant women stand all day at work. Many are feeling pressured to keep cash coming in as long as possible, before they begin maternity leave. Others simply want to prove that they are tough enough. Instead of burning out, there are steps women can take to balance the demands of their pregnancy with the demands of standing on the job.
1. Talk to Your Boss
The 'New and Expectant Mothers at Work' guideline from the Department of Labour encourages open communication. This is because comfortable workers can lead to an increase in productivity. The report advocates that employers should accommodate their pregnant workers by, 'adapting the job's physical demands'.

An excerpt from 'We blog therefore we are: the importance of thinking before posting' – by Amanda Bidwell (Final Assignment Magazine Journalism)
Remember that shabby diary you used to stash in your undies drawer years ago? You know the one. Filled with confessions of lust for Marcus from English class, then Scotty from Biology and Leonardo Di Caprio – naturally. Now imagine the contents published online for all to see. Makes you cringe more than spotting a man wearing socks and sandals right? Funnily enough though, these days it seems to be the norm. Rather than bury their most intimate thoughts in an underwear drawer, many moody teenagers choose to blog publicly about them instead. And they might just be on to something.
"Blogging is a great way for people to show off and hone their skills, express themselves, and share information," says Clinical Psychologist Dr Alice Boyes, once a Lecturer in Psychology at the University of Sussex who now operates a private practice in Christchurch. A blogger herself, Dr Boyes believes that there is therapeutic value in opening up online. As the saying goes, 'a problem shared is a problem halved' and blogging is doing just that for many people the world over. A Kiwi woman who can vouch for that is Jane Yee…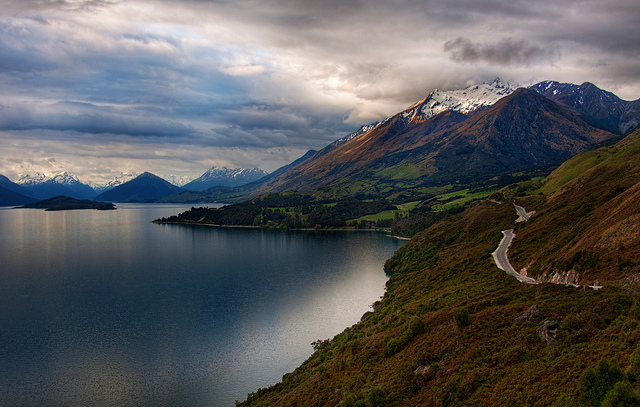 Gillian Gilbride's intro for a different take on Dubai titled – 'Modern City, Ancient Art'
Mohammed sits cross-legged. Poised in one hand is his reed pen dripping black ink. Pressed under his other hand is a camel-skin leather parchment. He wipes his brow, cautious that the sweat on his forehead does not stain the page before his pen does. His hand is steady though, sturdy with the knowledge of his masters. Years of practice culminates as the black ink pools at the tip of his pen. The proportion and line of the stroke must be exact, or else the parchment is ruined.
Who is this Mohammed? Is he real? And does he exist in Dubai?
Dubai is a city renowned for its skyscrapers and seven-star opulence. I'm curious to find out if, with all the glitz and glamour, there are still Emiratis delicately penning calligraphic scrolls in Dubai's desert dunes.

An excerpt from Bianca Preusker from her article 'Karoo by Donkey Cart'
"Hut hut hai. Stap, Lea, stap, Harry." Eight improbably long, furry ears turn back to hear Dean's voice, which keeps the donkeys moving forward at a gentle walk. The crunch of wheels on the gravel road and a slight squeak from the brakes are the only other sounds on this crisp Karoo morning. I lean back in my comfortably upholstered seat and stare over an endless expanse of bushes, interspersed with an amazing variety of flowers. This is the pace for travel here, seeing, smelling, hearing everything around. And certainly the unique suspension on this luxurious conveyance makes the ride a lot smoother than in an older, more traditional cart.
The donkey (Equus africanus asinus), a descendant of the African Wild Ass (Equus africanus) has been domesticated for around 3 000 years. You can beat a horse and command an ox, but with a donkey it is necessary to negotiate. And this negotiation is an art that Dean Loff has mastered. The donkeys patently adore him and do almost anything he asks of them.
On this particular Tuesday morning he is asking them to take us 35 kilometres from Beaufort West to Olive Grove guest farm. It's a six-hour trip, allowing for various coffee, tea, lunch and photo breaks. But we're in no hurry. The winter sun is bright in a clear blue sky and warm blankets ward off the chilly wind as we clatter slowly through the streets of Beaufort West, trailing a gaggle of waving children.
Soon the donkeys are ambling along a gravel road. This used to be the main road to Oudtshoorn, before the existence of what is now the N12. "Too much traffic here!" grumbles Ayanda. My city-scarred eyes linger on the dust cloud left by only the fifth car to pass us in two hours.
"Traffic?" I try to keep the incredulity out of my voice. "Exactly," he confirms, but hastens to placate me, explaining that we would soon turn off the 'busy' gravel road and head into the bush.

Excerpt about a Reebeeck East country bazaar from 'Boere, Brits and Bazaar Battles' by Bernard Mackenzie
The Boere gave the Brits a rough time in the Anglo-Boer War and a visit to the NG Kerk Bazaar in Riebeeck East showed us why. The orderly, patiently queuing English buitelanders were no match for the locals' guerrilla tactics learned from their shrewd and adaptable ancestors.
Extended Boer family units had split into smaller commandos and scouted out the bazaar venue earlier, peeping through windows and identifying key areas of assault. Information was gathered, analysed over beer and curry-bunny and battle plans were formulated.
The front line was breached at 13:30 as a mass of people burst into the hall, each on a carefully planned assault with a specific objective in mind. To the Ingelsmanne it seemed chaotic and their regimented queues were simply overpowered. The Afrikaners moved with watchful purpose, not allowing their focus to slip, but keeping a careful eye on the movement of others, ready to shift tactics if the veggie stall seemed too heavily under siege. Each person knew their mission, their target, their preferred flavour of fudge.
There was pushing and some customers even broke into a run, but no fatalities were recorded. One tannie nearly lost an eye in a scuffle at the salami stand and another bought a pair of gloves but lost her hat during the retreat. My wife, Helen, got away virtually unhurt with a box of peaches (she'd learnt from an unsuccessful and chaotic previous visit), but carried a haunted look in her eyes for the rest of the day. I escaped with a lemon-meringue pie and a slight limp.

'A butcher's hook around London's East End' by Janet Kleyn
In an effort to get off the tourist track, Janet Kleyn took a walking tour of London's East End which has been battling an image problem since Jack the Ripper launched into the headlines in the 1880s. Behind the graffiti she was surprised to discover a culturally interesting and vibrant area.
"Some people become cops because they want to make the world a better place. Some people become vandals because they want to make the world a better looking place," says an anonymous urban street artist, who sprays/paints/goes under the pseudonym of Banksy.
Banksy, a celebrated graffiti artist, has plied his trade repeatedly in London's East End. Some of his pieces have sold for more than £500,000 and he has a Hollywood following, which includes Angelina Jolie and Brad Pitt. Despite this, no one knows his real identity, probably because most of his work is illegal and considered vandalism.
Love them or hate them, urban street artists are entrenched in London's East End. Behind the graffiti, which showcases the area's cutting edge and creative side, lies an area abundant in history and culture.

Excerpt from "Plane Sailing: A Girl's Guide to a Fuss-free Flight" by Ariella Caira
Those torturous, non-reclining seats, the screaming kids and the greasy guy's knees digging into your back are just a few aeroplane horrors that leave you feeling crankier than a rusty propeller by the time you (finally) land. But fear your upcoming flight no longer – here's a foolproof plan that will keep you feeling glamorous, comfortable and totally refreshed on arrival.

You're about to board that Boeing when a sudden wave of terror floods your system. Images of that ghastly in-flight food, the fellow passenger with halitosis and that tiny, ill-lit lavatory begin to clog your brain. The certain discomfort and inevitable separation from your favourite handbag send your pulse racing. Stop. Breathe. Salvation is here. Follow this simple 7-step plan and your next flight, from luggage to legroom, will be plain sailing….

Excerpt from "Energy Vampires: Are You A Sucker?" by Michelle Nöthling
It started off innocently as extending sympathy. Lanique* (33), a university lecturer, listened compassionately when Martin* (33), a fellow lecturer, slumped into her office to share the agony of his recent break-up.What followed was a maelstrom of sacrifice. Occasional pep talks soon mutated into Lanique enduring Martin's suffocating negativity and self-obsession. If she escaped him at the office he'd arrive at her home and stay until the early hours of the morning."He has drained me to the point of depression," Lanique sighs. "When I see Martin's number on my phone, I want to burst into tears." Too wracked by guilt to say no to his emotional manipulation, Lanique's work and private life are paying dearly for her rescue attempt. She finds herself ensnared by an energy vampire.

In her book, Emotion Freedom: Liberate Yourself from Negative Emotions and Transform Your Life (Harmony Books), psychiatrist Dr Judith Orloff describes energy vampires as people who emotionally deplete you. They can even undermine your self-worth. "A vampire's effects can stun like a sonic blast or make you slowly wilt," warns Orloff. Although energy vampires range from being charming to venomous, most of them are blissfully unaware of their behaviour.

Excerpt from "Bootstraps to Boardroom" by Raymond Eberhard Magazine Journalism Course
John Morrisey walked an extra circuit of Hagley Park rugby field. He needed to be sure his team mates had gone. The last player strolled out of the changeroom, disappearing into the darkness. This was John's moment. Dashing back inside, he unlocked the cleaner's cupboard, relieved they still hadn't twigged. They'd never let him live it down – playing his first year of rugby for Canterbury and being the cleaner!
Extra work brought in additional money. He'd started with odd jobs at the age of 9. "I'd help mucking out the stables next door. At age 11 I'd do fast work driving with the horses at Addington Track before school. At 12 I travelled alone in a goods train all night, looking after six horses going to the Greymouth races. I scared the hell out of myself, jumping out into dark sidings for a break and hoping the train wouldn't leave me behind. I took on responsibility and flourished with it. A young boy just can't do that today."
Hard work has paid dividends. Who would have thought Morrissey would become such a successful figure in the power systems business and a key supporter of charitable trust Hohepa Canterbury?
"I've had good role models. Pat Vincent, my history master, was Canterbury captain, going on to lead the All Blacks. He was a great mentor for me," John says. "He lent me his boots, which were especially tailored to fit, made of kangaroo hide. I wore them when playing for Boys High against Otago. It was the curtain raiser to the third Test between the All Blacks and Springboks in 1956. I scored three tries in front of 56 000 people. In 1962 I was selected as an All Black to play in three Tests against Australia."

Excerpt from 'Why Intuition Can Save Your Life' – by Leigh-Anne Hunter (for O Magazine)
The only time *Paula ever stared down the barrel of a gun, her first thought was not for her, but for her small children asleep upstairs.
As the armed robbers marched her through her suburban home, demanding money and valuables, she heard the faint whisper of another voice – a voice from deep inside her.
With ropes cutting into her wrists and nothing to defend herself, she tuned into this guiding voice through the buzz of aggression that had invaded her home. As the night dragged on, her initial terror subsided and she managed to remain calm and avoid eye contact with her attackers.
Whatever that voice was, Paula's certain it saved her life that night, and kept her children safe. "I was scared in the beginning," she relates, "but once I called on my inner resources, I knew exactly what to do."
If the idea of intuition has you picturing crystal balls and tarot cards, think again. Most of us have experienced this 'sixth sense' in action: The phone rings and you know who's on the other end. You have a hunch about a business venture that turns out to be spot-on. Or maybe someone gives you a creepy vibe.
"Intuition is a gift we are all born with," says Linda Shaw, SA astrologer, writer and motivational speaker. Knowing that we have this powerful ability can save our lives. But first we must distinguish between these genuine flashes of insight and the mundane thoughts that constantly flit through our minds.
"Slow down," Lisa de Speville told her boyfriend, just as they approached a quiet intersection. "Cars always go through the red lights here." As she predicted, a car hurtled through a red robot, just seconds later.
But Lisa had never seen a car skip those red lights before, and she has no idea why she said what she did. But listening to her inner voice, even though it made no sense, saved her from a potentially fatal accident.
"Intuition is the stuff we know, but don't know how we know it," explains clinical psychologist and Reiki teacher Eilat Aviram….

Excerpt from 'Cock of an Empty Nest: Understanding men and the empty nest syndrome' – by Laura Colarossi (For Woman & Home)
"Hop on," Paul Riebold challenges his wife, his blue eyes daring her through the slit in his helmet. Cheryl blinks back in amazement, wondering if menopause causes visions as well as a leaky bladder. Before her, she thinks she is seeing her husband of 25 years straddled over a silver BMW motorbike. Both the bike and black leathers are foreign to her but even more disconcerting, is the expression in his eyes. Her muddled thoughts flash back to Paul's surfing days and his look of sheer triumph after mastering a particularly difficult wave. "What are you doing?" she stammers in disbelief.
What Paul is in fact doing is Paul is attempting to cope with his empty nest. Three months ago Amy, their third and youngest child, joined her siblings and left for university. Since then, Cheryl has succumbed to an introspective, purposeless brooding interrupted occasionally by thoughts of her descending bladder and the probability of having to move her parents into a retirement home. Paul, instead, has become edgy, irritable and obsessed with thoughts of his own mortality and virility. The empty rooms in their comfortable suburban home present him with concrete reminders that his earthly pleasures are numbered.
Sociologists popularized the term "empty nest syndrome" in the 1970's and used it to define the feelings of identity crisis, depression and lack of purpose that parents, especially mothers, supposedly feel when their offspring leave home.
Psychologist, Helen M. DeVries disputes the notion that it is women who battle most during this time….

Excerpt from 'French Dreaming' by Shannon Hunt, Magazine Journalism
Holidaying in Gironde in France in a 300-year-old cottage with no running water and electrics that powered only a toaster and a jug but not at the same time, was a dream come true for an Auckland couple with a passion for French living.
It takes a certain type of person to turn a dream into reality. Patience, courage, tenacity and an ability to see beyond four walls made Pauline and Neil Munro perfect contenders.
A palate for authentic French cuisine along with a penchant for overseas travel saw Pauline and Neil leave their Auckland home in 2001 to buy a holiday home in France. Falling head over heals in love with Gironde, a small village in the south-west of Aquitaine, famous for its azure blue coastal waters and vine-covered hills, they set about looking for a cottage priced within their limited budget.

Excerpt from 'Venus Invaded: Where have all the manly men gone?' – by Belinda Glenn (For Fairlady)
It appears the Martians have arrived, and we're not talking about little green creatures from outer space. Sixteen years on from John Gray's bestseller Men are from Mars, Women are from Venus and it seems the men have invaded Venus and in response we have decamped to Mars. The first wave of the invasion was heralded by men's overwhelmingly enthusiastic response to the metrosexual lifestyle. Now the emo movement has hit us, 'guyliner' in tow. What's this all about?
Metrosexuality and emo are both terms associated with men who are concerned with their appearance and grooming, and with the pursuit of typically feminine activities, such as child rearing, fashion and décor. Emos, in particular, use eye makeup and go for carefully styled hair. It seems hard to imagine that this would catch on. But it has.
According to a 2007 study by the Nielsen Company, 91% of local men believe it is acceptable to spend time and money enhancing their appearance, and 94% of respondents claimed to spend more time doing just that than they had previously.
But what does this blurring of gender roles mean for women, as we climb the corporate ladder and wear the metaphorical pants, while our men yearn for babies and moisturiser?

Excerpt from 'Fun, Fearless and She-Male' – by Allison Scotsman (for Cosmopolitan)
One of my favourite episodes from Sex and the City is the one where Carrie cheats on Aidan. No, not the illicit trysts with Mr Big, but rather, when Carrie cheats on her straight boyfriend with her gay boyfriend. He'd be the perfect man; if he weren't into men. Therefore he gets relegated to the perfect friend. And what a friend.
Combine all your favourite qualities of your girlfriends; mix in the honesty, style and affection of a man. Then lightly garnish with entertainment that only gay men can provide. Tada! A cocktail of fabulous friendship.
Gay men, like babies and small dogs, have been portrayed as the ultimate fashion accessory for the style-conscious women. But this is one trend that shouldn't fall away with seasons. If you haven't already got a gay bestie, or you're stuck in a rut with your girlfriends, read on and discover how this friendship could be a positive change in your life… (To be followed by 5 Reasons A Gay Man is A Great Friend)
Gloves at the ready. It's Women Vs Women
As much as we sisters love each other, there is no denying that female friendships are prone to a little competition. Many female friendships can be threatened by jealously. According to Leora Tanenbaum, author of CatFight: Women and Competition, many women yearn for direction and control. Self-conscious and defensive, they begin justifying themselves at each other's expense, comparing clothes, bodies, careers, children and husbands. With a gay man, this competition may not be entirely eliminated but it will be less of a menace.

Opener from Natasha Chandler (Module Six: Magazine Journalism)
I'm that woman at stork parties who sits with the deer-in-the-headlights look on her face while the rest of the women swarm around Mum-to-be and discuss how to stop projectile vomit from staining clothes. So while they're ooh'ing and aah'ing over that special "baby smell" and the latest breast milk pump (which to me looks like a medieval torture device), I'm keeping an eye on the nearest exit and sipping my third glass of champers. It's when they mention the terms "Braxton Hicks" and "Nipple Creams" that I really start to squirm. Braxton Hicks? Sounds like a soccer team to me!
I don't want children. Not now, not ever. I have never experienced that crazed look that women get in the height of their broodiness, when they see someone carrying a baby and you think they're going to snatch the little sprog right out of its mother's arms and dash off with it!
The only way I would consider reproducing would be if I could grow the baby in a Petri dish until it turned 18: fully developed and ready to get a job.
Rule number one is never to make these kinds of statements at a stork party. I mean, here I am in the middle of baby country and I'm talking as if I'd sell my first born for a pair of Jimmy Choos. Oh come on, I would never really do that… unless it was for a very good cause, like World Peace or some such malarkey.

Opener from Nicky Pantland (Module Six: Magazine Journalism)
Jozi is so hot that even the birds are sweating. I am trapped in traffic jam, an impromptu parking lot on the N3 just outside Alberton. My car engine is off, my windows are down and I have not moved an inch in almost 10 minutes. In every direction the cars squat shoulder to shoulder, all gasping for air through anything that will open. The antics of the people in the car behind me play across my rear view mirror in an echo of my own discomfort. They shuffle. They fidget. They sweat, and on their faces tension lines spell 'agitation'. A white bakkie flies down the outer shoulder, screeches to a halt and pushes a tired little Fiat out of the way. I clench my jaw. A little later, a taxi scrapes past almost ripping off my side mirror and I throttle my steering wheel trying to stay calm. There has to be a more effective calming mechanism…but what?
I look to the car next to me for inspiration. The driver has a scowl reminiscent of a herd of particularly ill-tempered buffalo. No help there. Then, like a bubble in a kettle, a quote shoots to the surface of my mind. Comedian Bill Cosby famously said: "If you can laugh at it, you can survive it". All good and well, but the last thing I feel like doing right now is laughing. Still, I suppose it is worth a try.

Excerpt from final article by Liezl Durie (Magazine Journalism Course)
It lurks in the air, makes the world go round and changes everything. You can feel it in your fingers, maybe even in your toes, and before you know it, you're caught in a dance that is as old as love itself: the dance of courtship.
And, like love, courtship has survived from the time of armour-clad heroes and distressed damsels right up to the modern day with its chino-wearing knights and liberated ladies. How? By doing as all things must: evolving.
We live in an era where the food is fast, the traffic slow and people participate in speed dating to meet as many partners as possible in the least amount of time. According to a recent study, we have become so busy that one in every six people turns to the Internet to meet their future spouse. A far cry from Jane Austen's crowded ballrooms and sophisticated dinner parties.
Now, with the "one enchanted evening" cliché on the wane, how are the other clichés keeping up?

Excerpt from final article by Ansie van der Walt (Magazine Journalism Course)
With an early-morning cup of Ceylon tea in hand, a black cat purring on her lap and another snoozing on the couch next to her, internationally renowned textile designer Heather Moore starts her day by reading and commenting on a couple of her favourite design blogs. "I used to read a lot of blogs, but find myself too busy to do so now," she says a little sadly.
With a 10- to 12-hour workday ahead, one would think she works for a terrible boss, but Heather is quick to set the record straight: "It sounds like a gruelling schedule, but I'm lucky to be doing what I like, and to be able to work in a beautiful space."
This space is a first-storey, light-flooded studio in Cape Town's Long Street, which she shares with two fine artists, both painters.
Once Heather leaves home to cycle the short distance to her studio, there will be few quiet moments. In contrast to the peaceful and serene ambiance on the painters' side, Heather's corner is a riot of colour, textiles and activity. Rolls of fabric, pillows, aprons, tea towels, ceramic mugs and paper-cuts happily share space with a sewing table, work desk and packaging area.

Scene from Rebecca Hunt (Module One: Magazine Journalism)
Gossip. It feels like everyone's at it! Once the domain of housewives over the garden fence, we now have websites, television programmes and magazines all devoted to gossip, and text messaging has taken the past-time to new heights. Of course the gossip we see in the media is about celebrities and that seems to make it okay. After all, these people have put themselves in the public eye. Aren't they just begging to be talked about? But what about gossip concerning us ordinary folk. Harmless fun? No.
Last year alone, 83% of work harassment and stress-related leave cases were due to gossip. 76% of teen suicides in NZ were the victims of gossip. 'The problem is', says clinical psychologist Melvyn Hill, 'something once considered morally wrong has become an acceptable part of social activity, and we're paying the price.'

'Living Fables: Lessons of Hope from Our Youth' – by Leanne Johannson (Magazine Journalism)
My 5-year-old niece has recently discovered the joys of The Little Engine That Could. Mimicking the train engine's treacherous journey around our living room, she puffs out the fable's famous mantra: "I-think I-can! I-think-I-can!"
"Well, if this economic recession continues as it's going, I'm not sure I can," sighs her mother.
Hope and hopelessness, separated by a generation. Her mother's meaning may be lost on the child, but it certainly isn't on me. As I've gotten older, the reality of the newspapers has surpassed the fables of children's tales; stories of crime, swine flu, strikes and economic recessions, send me spiraling into a sluggish despondency.
Apparently, I'm not alone.

'The Upside of Downsizing' – by Angela Horn (Magazine Journalism
A year ago we owned two cars, one rental property and a house full of stuff. We also had a shed out back for those items that didn't crack the 'inside' nod. The weed-eater, bicycles and other bric-a-brac that served no purpose bar sentimentality. Demanding jobs left us with precious little in the way of leisure time. Our lives were all work and no play. We were a couple of very dull Janes. With a lot of stuff.
A tentative conversation ensued, with phrases ranging from 'let's sell everything' to 'are you mad' flying back and forth. Given that we'd just bought a new dining room suite and a bed for the spare room, the idea was met with some resistance. We opened a second bottle of Pinot Noir and delved deeper into the pros and cons of discarding life as we knew it. In the end the pros won out.
Enter Operation Downsize. We held the mother of all garage sales and sold everything except for our clothes and one of the two cars. We felt as if we'd given our souls a thorough spring cleaning. Our friends were horrified.

Best Little Noodle Bar in Tokyo – by Angela Pearse (Travel Writing)
Scouring the streets of Tokyo to find the city's best noodles is exhausting work but Angela Pearse discovers that perseverance pays.
Looking for a noodle bar in Tokyo is rather like looking for sand in the Sahara.  In a city of over 12 million people, who eat noodles for breakfast, lunch, dinner and snacks in between, they're well catered for in the noodle arena.
But as a wise man once said, 'There are noodles and then there are noodles'.  This makes perfect sense when one evening, just slightly north of Shibuya Crossing, I'm ingesting a greasy soup with undercooked udon, fatty chicken and floating burnt cabbage.  The empty booths, the desperate waitress and bar's outlook onto naked neon women were a warning but not one I heeded.

Stairway to Espresso Heaven – by Shannon Hunt (Advanced Magazine Journalism)
Napier is a city where art deco architecture and celebrations, sun and fine dining have lifted the spirits of visitors and residents alike for decades. Add New Zealand's 2009 Best Cafe Award and ask yourself, 'How much closer to paradise can one city get?' Find the answer by climbing the 10 steps to espresso heaven.

Groove Kitchen, 112 Tennyson Street, Napier's latest cafe award-winner, is where espresso lovers meet daily for a full-bodied, smooth, creamy pour that sends their senses heavenward. Cafe owner, Ben Simcox, favours serving an espresso short pour to capture only the sweet, rich and aromatic espresso essence from each syrupy extraction. He serves lattes in a glass or large cup (no bowls here) offering intense flavours that deliver the natural sweetness and perfect balance of a good espresso. Groove Kitchen is nestled into an Art Deco building with crisp white decor and serves a variety of Mediterranean influenced dishes with daily specials.
Milk & amp; Honey, Cnr Bridge Street & Hardinge Rds Ahuriri serves a sweet, full- bodied, creamy espresso alive with exquisite flavour, from early morning to late evening, 24/7. Superb presentation adds to the experience while consistency is your excuse for repeat visits.Barista Ben Hart has a system he follows religiously and he treats your espresso as an opportunity to create his best espresso for the day. The influences of Italian chef Paolo Pancotti from Milan and the hospitality experience of owner Sean Burns is obvious in the food, wine, detailed service and decor. So, if you haven't yet graced Milk and Honey with your presence, now's good!

Is the Petrolhead Dead? By Kevin Willemse for FHM
…The fact is, in order for our beloved engines to work, it relies on something which is expensive, dangerous, in short supply and harmful – oil. In some way or form, oil has literally been fuelling the 98-octane dreams of hot-headed car fanatics since Mr. Benz and Mr. Ford gave us something in which to do a handbrake turn. But, the experts now tell us, it's buggered up the planet, we've used it all up, and it's putting gold plating on Mr. Bin Laden's Bentley. The result? No more oil, and no more 500 horsepower engines to stick into your latest supercars then.
So, if you can't fuel or even buy an 8.0L Corvette that sucks small animals through its turbo intake at 8000RPM, what else is there? Hybrid technology and alternative fuels, that's what.
But don't laugh/groan/hang yourself just yet.
OK, there's still no denying that rocking up to the braai in the god-awful petrol/electric Toyota Prius hybrid still has the social impact of boldly announcing you have crabs at a swingers' party. The front end looks like a pug in a wind tunnel, it still uses more fuel than a diesel hatchback, and better handling was demonstrated by the Titanic.
But they sold faster than wors rolls at Loftus; not only to tree-hugging vegans, but to the celebrity posse and Mr Joe Average too. Then your mate bought one. So you stopped the pointing and laughing, and asked yourself the question: "Can an alternative fuel car ever be cool?"

Debbie New   The Art of Forgiveness (Magazine Journalism: Final Article Excerpt for Psychologies)
Six years ago Cynthia struggled to leave her house for trauma counselling, let alone for work. Early one morning in 2003, as she arrived at her office door, she was brutally beaten into unconsciousness and robbed by two men. She was left with a bruised and distorted face, barely recognisable. Her left eye was bloodshot and swollen shut, and she had acquired a limp caused by constant shooting pains in her neck.
It took months before she regained her confidence to leave the house on her own, without debilitating fear.
Six years on, Cynthia is smiling and confident, radiating calmness and peace. So how did she progress from a life of fear to a life of serenity? She believes that forgiveness was her first step on the road to healing emotional and physical hurt.
'My forgiveness journey started immediately. While they were beating me all over my body, my head and my face, it was as though I was watching from above and what I saw didn't make me angry with them. But I was angry with the circumstances of their lives that made them capable of beating a woman in her fifties, old enough to be their mother.'
The police said her calmness is what saved her life.

Excerpt from 'Dog Ownership – One Dog versus Two' by Maria Flint
I can still remember my husband frowning in the passenger seat all the way home from the dog breeders. Freddie, our second bichon fries was snuggled on his lap, a tiny ball of fluff, all legs and no brain. My husband was shaking his head from side to side muttering to himself, "What the hell am I doing? He was now the 'proud' father of two bichon frise and I was the overjoyed mother. Grinning from ear to ear, I couldn't wait to get home to introduce Barney, my oldest bichon to his new 'baby brother'.
I really had no idea of what owning two dogs involved. The time, the cost, the commitment, their differing needs. After all, dogs are extremely dependent. They need you for all the necessities of life: food, water, shelter, exercise and companionship. Now I had two – a ready-made family.
Suddenly I was faced with the questions: Does owning two dogs double the work load and what about the cost? Can we afford the ongoing expense and the ongoing commitment?

Excerpt from 'Love and an Age Old Garden'  by Shannon Hunt, Magazine Journalism
Okawa, an age-old garden that nurtures nearly one hundred and sixty years of history, is situated at the end of an oak lined driveway, on the Lowry farm, just 10 minutes north-west of Hawke's Bay. Two, shiny, new giant copper dragonflies hover over the garden's terrace, keeping guard over hundreds of trees, perennials, low stone walls, eclectic garden seats and a collection of objects d'art.
Tom Lowry's passion for gardening is inherited from his parents, grandparents and great grandparents. It was the sharing of this passion that brought him and Joanna together as a couple, now in their seventies, after both had lost their spouses to illness.
When Joanna joined Tom as his wife in 2003, she brought new landscape ideas to Okawa. They replaced brightly coloured annuals with head-high perennials, recreating a sense of longevity in the garden in line with the age of the property.
The couple recalls fond memories in the garden as newlyweds. "I dumped piles of weeds onto the pathways and Tom would patiently follow with his wheelbarrow picking them up. He still does it, bless him," says Joanna. Tom quips, "One of the perks Joanna gets for marrying a younger man."