GESKRYF DEUR GINA VAN STADEN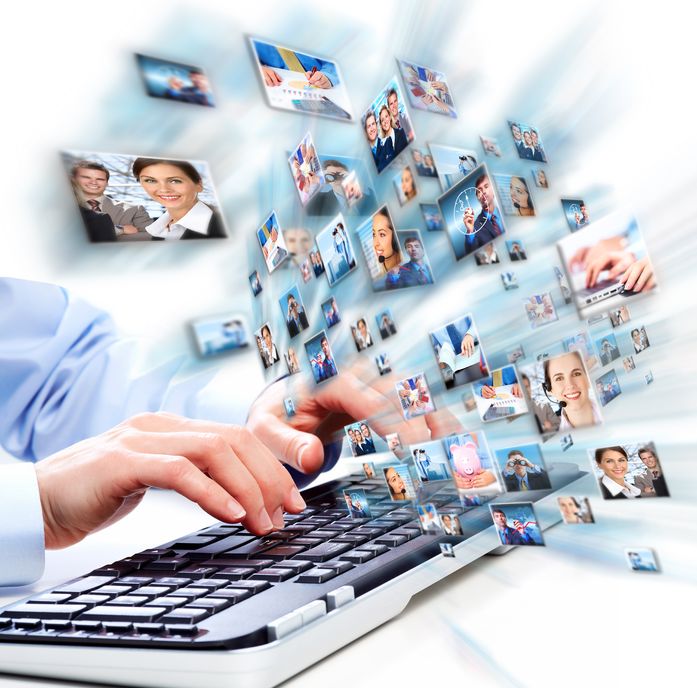 'n Gedrukte boek of tydskrif sal altyd nostalgie aanwakker, maar hierdie industrie is stadigaan besig om uit te sterf. Annelien van Basten, bekende skrywer en webredakteur van die trou-blog, Troukoors, gee meer inligting oor wat suksesvolle aanlynmedia behels asook oor die uitdagings van die oorskakeling van gedrukte- na aanlynmedia.
Vertel ons eers hoe jy in die joernalistieke-bedryf beland het?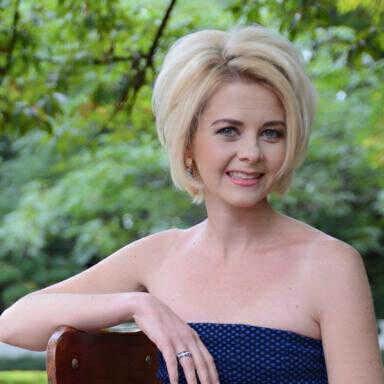 "Ek het van jongs af gedurende speeltyd al draaiboeke en storielyne geskryf vir my en my niggie se Barbie-poppe. Regdeur my skoolloopbaan het ek gereelde boekpryse ontvang as beste taalleerder in my graad, en in matriek het ek onderskeidings behaal in Afrikaans en Engels.
Ek het nie vooraf beplan om tale te gaan studeer na skool nie, maar toe ek uiteindelik daarby uitkom, het my passie opnuut vlam gevat toe ek ingeskryf het vir 'n BA-graad (wat Sielkunde en Tale kombineer het) by Noordwes-Universiteit se Vaaldriehoekkampus.
Dus is ek 'n Taalkundige, en al het ek nie joernalistiek gaan studeer nie, het ek in my finale jaar by Sake Beeld 'n internskap-posisie gekry en dit was die begin van my dertienjaarlange loopbaan in die mediabedryf.
Daarna is ek Carpe Diem Media toe, en toe die tyd aangebreek het om my horisonne te verbreed, het ek by Times Media op verskeie publikasies gaan werk. Verpligte afbetalings by Times Media het my uit my gemaksone gedwing en so het ek begin vryskutwerk doen en die pad saam met Troukoors begin stap.
Ek moes wel oor die jare vir 'n rukkie teruggaan Carpe Diem Media toe en het ook gehelp om Bella en Ezpre tydskrifte van die grond af te kry."
Watter uitdagings moet jy oorkom as Troukoors se webredakteur?
"Die uitdaging met enige blog, is dat adverteerders nog skrikkerig is om op die internet te adverteer en steeds meer beïndruk en oorreedbaar is deur 'n gedrukte tydskrif. Die onderwerpe is ook redelik eenders, so om invalshoeke vars en nuut te hou (maar steeds SEO in gedagte te hou), hou 'n mens op jou tone.
Daar is ook baie meer trou-blogs as in die verlede en selfs diensverskaffers blog nou, so jy moet altyd op die voorgrond bly en iets nuuts en anders doen as die gewone om uit te staan."
Is dit die tipe mark waarby jy nog altyd wou betrokke raak?
"Nee, ek is 'n Plain Jane en my passie is eintlik die media – bekendes, flieks, musiek en diere. Maar toe ek eers betrokke raak by Troukoors, was ek dadelik verlief op die idee en trots daarop om deel te wees van iets wat so mooi en goed is."
Waar kry jy nuwe idees vir die trou-blog?
"Ons het beplanningssessies, kyk gereeld na die nuutste tendense en giere in die trouwêreld en betrek ook baie keer adverteerders as kenners. Behoorlike navorsing is baie belangrik, veral wanneer jy aanlyn werk."
Is gedrukte media besig om uit te sterf?
"Gedrukte media kry swaar, veral omdat sosiale media en die internet maak dat mense nuus vinnig en gratis kan versprei en almal dit kan lees – sonder om tydskrifte te koop. Dit is ook baie duurder om tydskrifte te druk as om aanlyn te werk, so blogging, sosiale media, webblaaie, ensovoorts is die toekoms."
Om 'n suksesvolle aanlyn-joernalis te wees is nie maklik nie, maar Annelien sê dat jy net jou mark en handelsmerk moet ken en leef, bereid moet wees om hard te werk en die regte SEO moet gebruik sodat jou werk maklik met Google opgespoor kan word.
---

Alhoewel Gina van Staden nog jonk is, het sy reeds baie lewenservaring wat dikwels uit haar pen vloei. Sy is van kleins af al ʾn dromer – met die droom om ʾn impak in die wêreld te maak. Haar skrywersloopbaan het in 2016 afgeskop, waar sy ʾn Tydskrifjoernalistieke-kursus deur The SA Writers College gedoen het. Onder die bekwame leiding van haar mentor, het sy al heelwat ervaring opgedoen deur gereeld vir die trou-blog, Troukoors,  te skryf, asook proeflees- en herskryf- en vertaalwerk. Só het sy ook haar passie vir ouerskaps- en verhoudingskwessies ontdek, en sien uit daarna om 'n lang loopbaan in hierdie area te geniet.