BY NATASHA BARRETT

It's never too late to pursue your dreams of becoming a writer, as British author Jack Sheffield proves. Determined to grant his mother's final wish, at 61 years old, Jack's first of eight novels, Teacher Teacher! was published.
Jack Sheffield is visiting Australia, before moving on to New Zealand with his notebook, researching and gathering inspiration for his ninth book in the Teacher series.
To find out more about Jack's writing life, I meet up with him on the balcony of a hillside villa, enjoying a gentle sea breeze over the turquoise waters of the Whitsundays.
Can you tell us about your development as a writer?
I was bought up to keep promises to my mother. I'd had a history of reading and writing short stories and decided when I retired (from head- teacher) to put together the stories of my happy times and poignant memories as a primary school teacher in a small village school.
The Teacher series takes readers back to the bell-bottoms of the 70s, recounting my own experiences as a head-teacher, and adding some fiction to deliver descriptive and humorous accounts of the interesting occupants of the village.
Today, over half a million copies of the Teacher series books have been sold.
What steps did you take to get your first book published?
I did a lot of research in the library and looked in my local bookstores to work out where my book would fit in. I finished up going to a writers conference where I met an agent.
Where do you get ideas from?
My wife says I'm an unusual man because I listen. I'm very interested in people and their background and often say, 'Oh do you mind if I use this in one of my novels?'.
I carry a notebook everywhere.
The novel I'm writing at the moment takes you to 1986. The British Library in London is wonderful; I can log on to a microfiche of newspapers of any day.
What has been a memorable part of your writing career so far?
My agent said something no-one had ever said to me in my 38 year education career, "Jack, you have commercial potential". I thought, 'Isn't that wonderful.' He sent my first novel Teacher Teacher! to six mainstream publishers in England and they all wanted it.
Is it easy to make a living as a writer?
Not really, to be honest, unless you're selling lots and lots of books. It helps if you have an income and writing to start with.
What's the most interesting comment you've received about your writing?
There was an absolute gem from a reader who wrote:
Hello, I'm a fit, 80 -year-old on Kangaroo Island in Australia. One of your characters made a bread pudding and I tried out the recipe. My family said it's the best bread pudding they've ever tasted so please could you put more recipes in future novels?
What tips do you have for aspiring writers?
Never stop writing, it's fun and part of creative life. Believe in it, be committed. And read, I mean it sounds glib to say that but if you don't then you're really struggling.
Don't be afraid of rejection, the way you cope with rejection will determine how successful you'll be, even if you've written a really good piece, someone's going to say no but eventually you will achieve.
About the Author: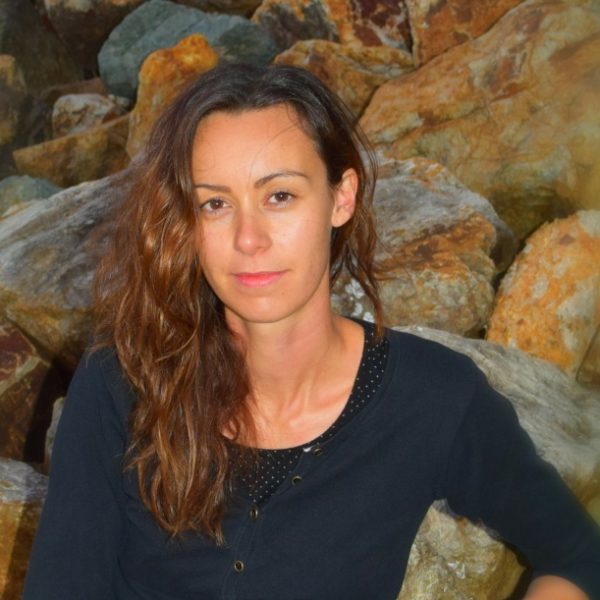 A lover of nature, travel and writing, Natasha Barrett of Hamilton Island has a passion for sunshine and a thirst for knowledge, taking every opportunity to learn from those she meets. The 30-year-old is enrolled in a Bachelor of Health Science (Naturopathy) so she can use her own expertise to helping others forge a healthier future.