Web media releases are keyword rich and are written to be search engine friendly. They also have other special characteristics.
Visibility across the web is what you want, especially when you start getting your name and your brand established. One way to do this is by writing a media release and distributing it through one  or more of the Web's Public Relations services.
Web PR Services
These services range from complicated and expensive services to less complicated free services where you submit your media release and hope for the best.
In between, you will find a whole range of services that offer a variety of options such as tracking the performance of your release.
However, Web PR is much more than sending out a few media releases- it is about online reputation management and article syndication.
Tips, Guidelines for Writing an Effective Online Media Release
Content
The content that you include in your release, as well as the way the release is written, will play an important role in its success.
Style
• Answer the questions: who, what, where, when, and how.
• Ensure that your writing is clear, concise and without jargon.
• Organize information from most important at the beginning to progressively less important (the media may only use the first paragraph or two and they don't have time to wade through several paragraphs to get to the meat of the story!)
• Write about yourself in the third person, using "he/she" rather than "I."
• Stick to the facts. News releases are meant to be informational, not flowery or written like advertisements.
Headline
The headline should capture the reader's attention. This may be the one factor that gets the reader to read the release. Here are some tips to help you create a catchy heading:
• Alliteration: "Florist Fashions Fountain from Flowers"
• Colons: "Wedding Flowers: A New Look for an Old Custom"
• Business or consumer tips: "Local Florist Offers Tips on Making Christmas Wreathes"
• REMEMBER – Keywords!
Directing your Media Release
• Write for your audience. A large news or TV outlet is unlikely to be interested unless there is something truly unique about your business. If your product or service is local, make sure you have a good local angle.
• Research the media company before you send out your release. See what kind of stories they air or publish.
• When you write your release, approach your subject as though you are a news reporter, emphasizing the news aspect and the facts.
• When you send your release to a television or radio outlet, keep in mind that there are two factors to be considered: sight and sound. Therefore consider writing with a different slant to appeal to the different kinds of media.
Tips to make your release more interesting
• If you can maintain that your event is the largest or first, you can use superlatives in your news release for example. But stay away from vague false claims.
• Use quotes and reactions.
• Look for ways to sell your story: a new angle or detail may help. For example, can you think of the last time you saw a story about someone graduating from university? It is an unlikely, unless that person is a senior citizen or has ten children or suffers from a disability for example. Bring your unique angle into your news release.
• Human-interest aspects can be used to spark interest.
Writing for the Search Engines
When writing the body of your release, you will be favoured by the search engines by doing these five things:
• Start your first paragraph with your keyword. It may alter the flow of the sentence, but the value to the search engines makes it worth the sacrifice. (Front loading).
• Do not forget to sprinkle your keyword throughout the rest of the text. It is a challenge not to sound too repetitive, but you want it to be obvious what your story is about.
• Hyperlink to your site in the first paragraph. This usually works best if you place it after the first mention of your company or highlighted product. This inbound link to your site boosts your popularity with the search engines. (It also drives traffic to your site).
• Your release should be more than one paragraph. Not only does this allow you to use your keyword more often, but it tells the search engine that you have a lot to say on the subject, making your information more valuable to their users. Well received news releases are generally 300-800 words.
• Use keyword-rich links. (Anchor text)
Using a Facebook Page for Media Releases
Don't forget that a company or organisation's Facebook page as a great place to put your media release. State that it is a media release and write a note. You can also add a few pictures (captioned) with the media release.
About the Author: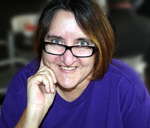 Karen Lotter is a journalist and writer based in Durban, South Africa. She runs a company (http://www.ethekwiniweb.co.za/) specializing in creating websites, writing creative and interesting content and optimizing sites for search engines.
She has written profiles, features, advertising copy, obituaries, press releases, and columns in magazines, company newsletters and newspapers, and written and produced corporate scripts.
Since she stopped writing political speeches (after 13 years in the trenches), she has focused on writing for the web and presenting workshops on communications-related issues. She is a Feature Writer at Suite 101.com (http://www.suite101.com/profile.cfm/ethekwinigirl).
Karen tutors the Writing for the Web Course and the Writing for Social Media Course at the Writers' College.
Photo credit: flickr.com_Jeremy Brooks