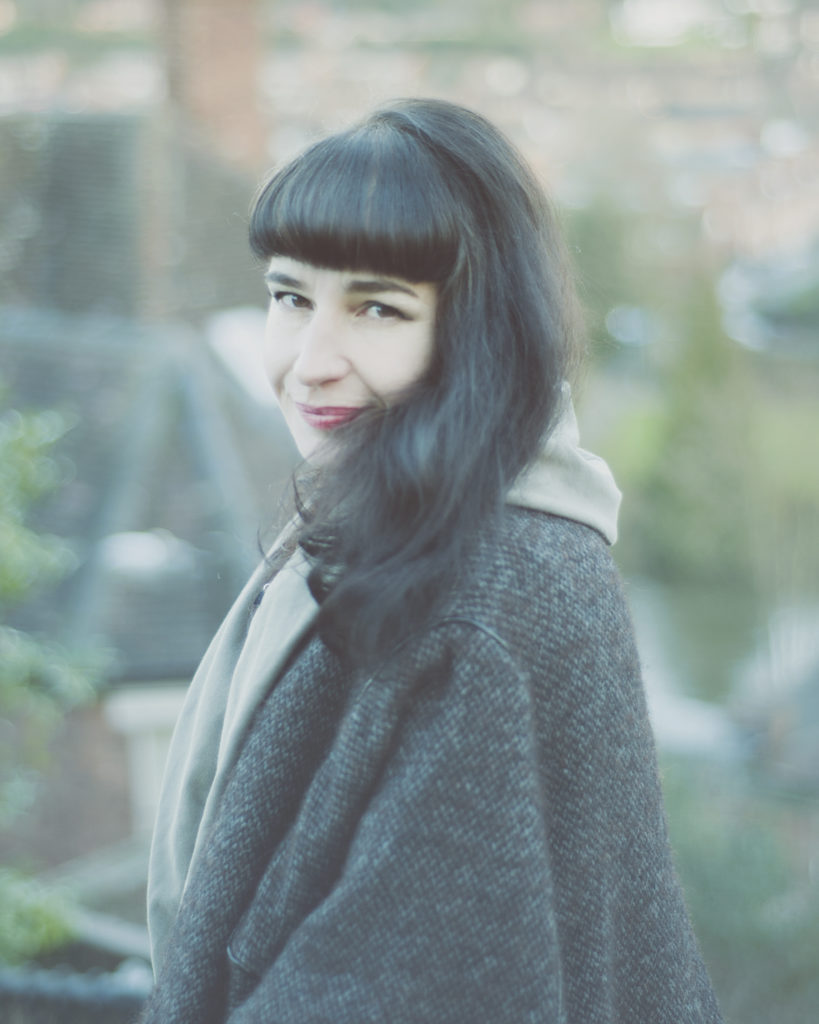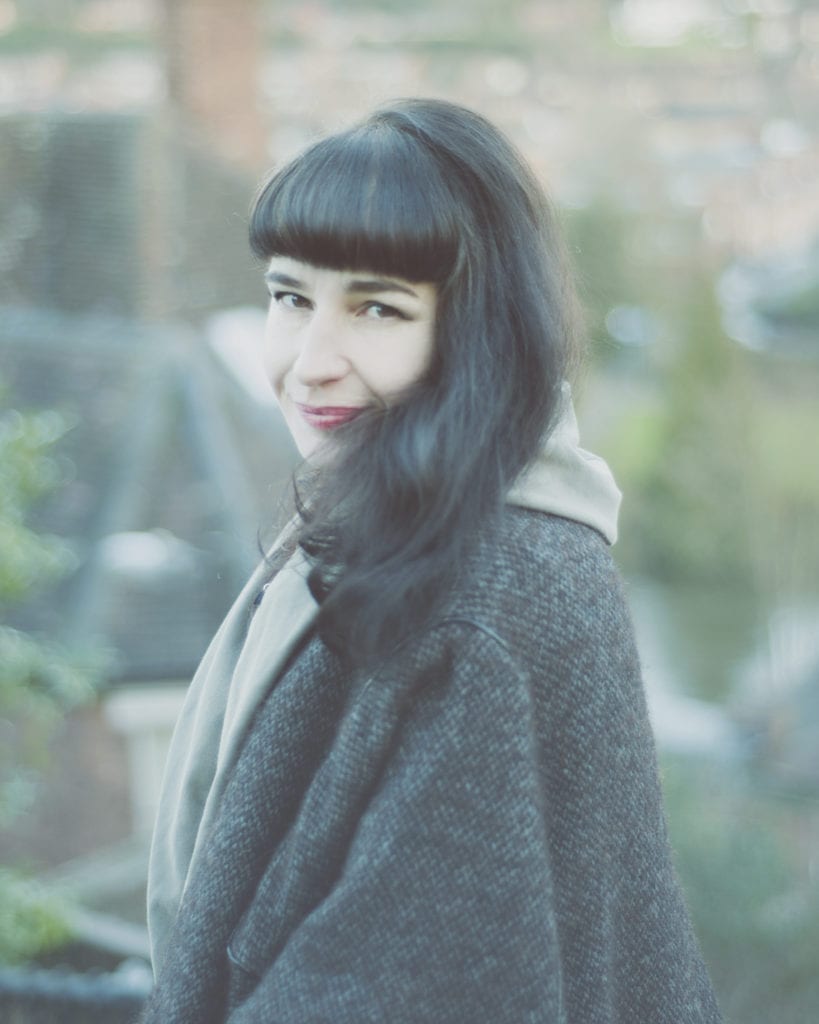 BY ALEX SMITH
I can remember a few years ago having weekly meetings at a little cafe in Noordhoek with Sarah Lotz and a couple of other writer friends. Sarah and I had recently completed our MA in Creative Writing. We'd drink black coffee and discuss the state of publishing, rage about poorly edited novels, and lament over the seemingly impossible quest to land The Big Deal.
Then a close friend of Sarah's, Lauren Beukes, won a major international prize – the Arthur C Clarke Award, and followed that up with A Huge Deal. It showed us that nothing was impossible.
Sarah began writing like a demon, literally into the early hours of each morning. In the space of a couple of years she was involved with the writing of a handful of published and critically acclaimed novels in collaboration with other authors. But some of the ideas she kept for solo projects and one of them she wrote up as a pitch for her London literary agent to take to the Frankfurt book fair. He went armed with the first 10 000 words of what was to become 'The Three'. Publishers loved it. A bidding war ensued.
I ask Sarah to tell us about her life after her big book deal, and what she'd want every new writer to know.
Q: Sarah, would you call The Three your breakthrough novel? It was snapped up by Hodder in a six figure, two-book deal, so obviously it generated a fair bit of income. But aside from the size of the deal, did it change your life as a writer?
A: The deal for The Three was a mind-blowing moment. I wasn't expecting it at all. It's a cliché to say this, but it really was a dream come true (and sometimes I still can't believe that it happened) as it meant that I could write full-time. It also meant that I had to do a lot of publicity, which doesn't come naturally to me as I'm quite socially awkward and tend to speak without thinking first. I'm getting better at it though! (I hope).
Q: On the topic of your writing life, do you have any unusual writing habits? 
A: I always work on two projects at a time, usually a solo novel and a collaboration, and jump back and forth from one to the other. It's a weird, schizoid way to work and probably comes from being a bit ADD.
Q: What was the genesis of The Three?

A: I tend to write about what scares me, and as I'm flight phobic, that was the starting point. It morphed from there.
Q: How would you describe your writing desk today?
A: It's a disgrace. It's covered with random scraps of paper, piles of research books, many half-chewed pens, chocolate wrappers and a mausoleum of coffee cups. I'm a slob.
Q: Which writers do you most respect and enjoy reading?
A: Oh god, hundreds. I could fill up the page with names. I will say that I'll read anything by Kate Atkinson, Tom Perotta and Stephen King – I've been reading them for years and years and they've never let me down.
Q: Recently you won the British Fantasy Award for Best Newcomer for The Three – what sort of effect has winning the award had on you? And your writing? And the marketing events schedule?
A: Like most writers I know, I have impostor syndrome, so it's wonderful (and surreal) to be acknowledged. I'm judging an award now, and it's such a subjective thing – I've read about twenty novels that in my opinion all equally deserve to win, so boiling them down to a shortlist is going to be a nightmare.
Q: The follow up to The Three is Day Four, which is set on a non-operational cruise ship. If you were stuck on a ship, which three authors from history would you like to have with you?
A: Ha! Somerset Maugham and Jane Austen would be great company and would no doubt have some choice things to say about our fellow travellers, and I wouldn't mind having Ernest Shackleton along for when the shit hits the fan.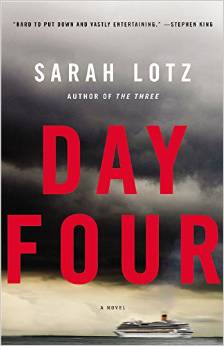 Q: What are you reading right now?
A: I'm judging the Kitchies award at the moment, so I have 50 or so novels to read. I'm currently reading Jeanette Winterson's The Gap of Time, which is a superb cover version of The Winter's Tale.
Q: What about the genesis of Sarah Lotz, the writer? Overnight success or hard graft over several years? Did you ever feel like you might give up writing?
A: Hard, hard graft peppered with tons of rejection emails. I was only able to make a living from writing after I'd published five novels and countless short stories (I'd written far more, but they were all rubbish). I don't know a single author who hasn't wrung their hands in despair at some point in their career and sworn they were going to give up. I've done it more times than I can count, especially when I was first trying to get published. It never lasts more than two days though. I'm addicted – I can't stop.
Q: Many students at the Writers' College are just completing their first novels. What would you say to a person about to enter the world of publishing?  
A: As soon as you've sent out your novel, get cracking on something else immediately and throw yourself into it. That way you're already invested in a new project and if nothing happens with your writing immediately, it won't sting so much (I'm sorry if this sounds negative, but publishing can be slow and soul-destroying sometimes).
It could be that your first novel gets snapped up, but if it doesn't, and you truly love writing, don't give up at the first hurdle. Listen to criticism, but don't take rejection personally – it might not be the book itself, but the market.
Don't forget that there are countless other ways to get writing out there other than traditional publishing. For example, Paige Nick chose to go out on a limb and self-publish her latest novel Death by Carbs. Sure, you have to put the time and effort in to market yourself if you go this route and it doesn't suit everyone (I'm rubbish at self-promotion), but as Paige has proved, it can pay off.
Q: You're amazingly diverse and have written an astonishing number of novels in a variety of genres – literary fiction, crime, horror, even erotica. In terms of being a brand, do you find now after the great success of The Three and Day Four that there is more pressure on you (from your publisher) to stick to one genre and style of story? 
A: Ugh, I hate the word brand! I'm fortunate to have editors who are happy to let me write more or less what I like, within reason (that said, I don't think they'd be too happy if I strayed too far from thriller territory, but there's little chance of that!). There is more pressure to write for an existing readership, but writing purely for a particular market and not because you are passionate about a story will only produce soulless work.
Q: What draws you to reading horror? And writing it?
A: I've been reading horror since I was a small child. I suppose I'm addicted to that feeling of 'safe fear'.
Q: What is the best and the worst experience you've had researching for your very diverse novels? 
A: The worst by far was going on a cruise for Day Four. As the book was concerned with the low end of the cruise industry, I booked the cheapest one available, a four day jaunt from Miami to Cozumel. It was horrendous, and not only because I get seasick. The other passengers treated the staff like shit – I've never seen such rudeness – and the whole thing was basically like spending three days inside a giant smelly duty-free shop.
I've just returned from Tibet and a trip to Everest Base Camp for my current book. The scenery was spectacular and everyone I met was wonderful and helpful, but the trip was also sobering and upsetting considering the political situation there – it has frightening parallels with apartheid South Africa.
Q: A writing question for students: In terms of developing story and place, how does actually visiting, let's say the suicide forest in Japan, impact on your ability to create it in your novel, as opposed to simply doing Internet research?
A: I'd read many accounts of the Aokigahara forest – where more than a hundred people tragically kill themselves each year – and had a preconceived notion of it as a morbid and creepy place. It wasn't: it was beautiful and eerie and had its own particular atmosphere that I couldn't have imagined if I'd hadn't experienced it. I think you can get away with Google Earth, YouTube and written accounts of places, but clearly soaking up the atmosphere in person is first prize if at all possible.
Q: What is the best piece of advice you've ever been given regarding writing?
A: Finish what you start. And write what you don't know.