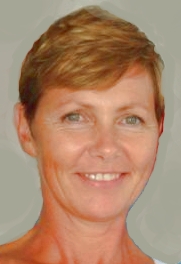 Stephanie Attwood entered, and won her first short story competition in 1986 (South Island Writers' Association) with her University Entrance exam story 'The Break.'
She didn't write again until undertaking the New Zealand Writers' College Short Story Writing Course early in 2010.
Writing Successes
She began submitting stories almost immediately and 'Dressing Down' (assignment five) was accepted by UK magazine The Weekly News in June.
Her story 'The Letterbox' was one of five runners up in the open section of the BNZ Literary Awards 2010.
Stephanie credits tutor Ginny Swart for validating and nurturing her talent and says it is overwhelming when your work is publicly recognised.
"Selling that first story was a defining moment; I was proud but humbled at the same time…then I was just plain stoked and cracked a Moet!"
Tips for Fiction Writers
Know your market and target it. Give those editors what they want, but don't take rejections personally – they are all part of your apprenticeship.
"The main tip I follow is to write every day," says Stephanie.
"The main tip I follow is to write every day"
Why do a Writing Course?
"The course was great for the discipline of set writing; correcting faults and providing fantastic feedback."
Stephanie is currently writing with a covetous eye on the Mills and Boon market.