The world we live in is constantly changing. One way this is clear, is how our professional and personal lives are moving online. As journalists, we now face the challenge of managing both our on- and off-line selves.  These four tips will help you stay ahead of the curve.
 1.       Move your Author Profile Online
Gone are the days where you are born, live, work and die in the same town. Now you can write a feature for a magazine on the other side of the world and never leave your home. With so much opportunity for journalists online, it is important that you set yourself apart.
One way to do this is to start a blog and write about your interests. This will help sharpen your skills and attract an audience. You can link your blog to your CV which will give prospective editors a feel for your writing. Google Blogger is a great free tool, as is WordPress.
You can also set up an online author profile on sites such as Linkedin and Google Plus. Remember to keep it professional.
2.       Use Research Tools Proficiently
Before the internet became widely available, a journalist would have to spend hours at the local library reading and researching their subject matter. It could take weeks, even months to finish an article. These days however, a quick Google search can give you access to a huge amount of information. As useful as this is, it can also be a difficult thing to manage.
With the amount of information available online it is important to know where to look. Websites such as Wikipedia can be unreliable as they count on the public to post their knowledge on subjects. On the other hand websites such as Google Scholar provide access to academic libraries and can be a very handy resource. Always remember: you can't trust everything you read on the net so be sure to double, even triple check, your facts.
3.       Keep an Eye on What's Hot
Trends are fickle things, gaining steam quickly and fizzling out just as fast. With news moving onto an online platform, readers expect information to be current and relevant today.
Websites such as www.whatthetrend.com will let you know what is trending on twitter and why. You can also use Google trends, which monitors what is getting the most hits in their searches. It is also a good idea to subscribe to local news platforms to find inspiration from current news and topics.
4.       Embrace the Journalism Industry Changes
With the industry shifting to an online platform, it is altering our jobs as journalists. There is a wealth of information available and readers are looking to us to put it into context. The new face of journalism provides countless new and exciting opportunities for us. It pushes us harder to sharpen our skills and diversify.
If this all sounds daunting, consider taking a course to help perfect your online writing. Online colleges such as The Writers' College offer specialised courses in writing for the web, social media and blogs.
About the Author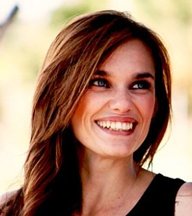 Katy Moran is a freelance writer and beauty therapist who lives in Johannesburg. She is currently studying Magazine Journalism at SA Writers' College.  When she is not writing or making her clients look gorgeous, she can be found volunteering for Kitty and Puppy Haven or spending time at the stables with her horse MG. Katy hopes to continue travelling the world, as she is inspired by different cultures and philosophies.
Photo credit: Yagan Kiely