The fifth annual NZ Writers' College Short Story Competition is to acknowledge excellence in creative writing in the short story genre.
The contest is open to any emerging writer residing in New Zealand or Australia, who has had fewer than four stories/articles published in any format (print or digital).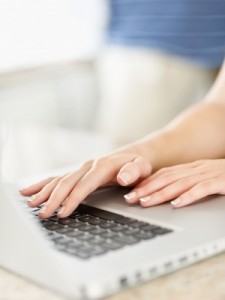 PRIZES:
First Prize: $1 000.00 and publication in an anthology of winning stories
Second Prize: $ 500.00 and publication in an anthology of winning stories
People's Choice Award $ 500.00
The top five winners will receive editorial comments on their submitted works.
THEME:
"… it was the age of wisdom, it was the age of foolishness."
– Charles Dickens
DEADLINE: 30 September 2014
Full details at www.nzwriterscollege.co.nz.
THE JUDGES for the 2014 NZ Writers' College Short Story Competition:
The top five entries will be assessed by our panel of award-winning writers. The judges for the 2014 competition are as follows:
 Ginny Swart has sold over 700 short stories to women's magazines all over the world. On any day of every month she has at least 15 stories out there on editors' desks. Her more serious work has appeared in literary publications in New Zealand, America, South Africa, Canada, UK and on the Web. She is also the author of three romance novels (Ulverscroft Press UK), a book of short stories (Lulu.com) and a book for teenagers: Nosipho and the King of Bones (MacMillan Boleswa SA).
In 2003 Ginny won the esteemed UK The Real Writers' Prize from over 4000 entrants. Ginny tutors the Short Story Course at NZ Writers' College.
 Paul Smith is a veteran journalist, author and former media commentator. He began his reporting career on the Auckand Star in 1964 and then went to London for three years to work on newspapers and magazines. He was a senior reporter for the New Zealand Herald, Dominion and the New Zealand Times.
Paul was New Zealand correspondent for the London Standard for 20 years, and the Sydney Morning Herald's correspondent for five. As a freelancer his stories have appeared in magazines ranging from the Readers' Digest to the Guardian and Asian Wall Street Journal.
Paul is a winner of the Sir David Beattie Award for best news reporter in the print media, and a runner up in the 2002 Peace Awards. In 1986 he was awarded a Press Fellowship to Wolfson College Cambridge.
A past President of the New Zealand Society of Authors (PEN), he has written six best-selling non-fiction books, ranging from social histories to a text on the social impacts of broadcasting de-regulation. Paul has also published short stories and a radio play. He tutors the Magazine Journalism Course at NZ Writers' College.
Philippa Werry is the author of several published children's novels and has written numerous children's stories, plays, poems and articles for educational publishers. Her novel Enemy at the gate was shortlisted for the New Zealand Post Children's Book Awards in 2009.  The great chocolate cake bake off and A girl called Harry were both named as Storylines notable books. Her latest title is a children's non-fiction book titled  Anzac Day: the New Zealand story: what it is and why it matters (New Holland, 2013.)
Philippa also writes travel articles and non-fiction for adults. She has been shortlisted three times for the Royal Society of New Zealand Manhire Creative Science Writing Prize, and won second prize in the 2011 Cultural Icons and Vernacular Lounge Non-Fiction Writing Competition.
In 2010, she was awarded the NZSA Mid-Careers Writers Award.
 Edwin McRae is a freelance games and transmedia writer and has written for numerous digital media projects, including Nymph (in assoc. with AUT), Path of Exile (Grinding Gears Games), Big Little Bang (Podscape), Cash Stash and Skeleton Eater (InGame).
Edwin graduated with an M.A. in Creative Writing (Script) from Victoria University (Wellington) in 2006 and shortly after began as a writer at New Zealand's highest rating drama, Shortland Street.  After four years with South Pacific Pictures, Edwin now writes exclusively for games and new media. He is editor and founder of The Fiction Engine, and teaches games writing at Nelson/Marlborough Institute of Technology.
 Rosemary Hepözden has three decades of editing, writing and teaching experience. As an editor, she has worked as a freelancer and also in-house for book publishers in Canada and New Zealand (Fitzhenry & Whiteside, Crabtree Publishing, Hodder Moa Beckett and indirectly for Continuum, Radcliffe Publishing, Taylor & Francis).
She also has 14 years' experience in magazine publishing, as an editor, sub-editor, proofreader and staff writer for a range of consumer and trade titles.
Between 2006 and 2011, she taught several courses at the University of Auckland's Centre for Continuing Education, including Working With Words (an introduction to editing and proofreading) and Getting to Grips with Grammar.
Rosemary is also the author of three nonfiction books, and is currently working on a fourth, due to be published by New Holland Publishers in June 2014.
GUIDELINES FOR ENTRIES:
Entry is limited to New Zealand and Australian residents only.
Entrants must submit a story of maximum word count: 2000 words. Any entries exceeding the word count by 50 words will not be considered.
We aim to support and acknowledge beginner writers, so we only accept stories from writers who have been published fewer than four times in any genre, in any publication (for payment or otherwise). This does not include articles for community or work newsletters where the circulation is under 1000.
Stories must not have been previously published. Entrants must own full copyright to the story submitted.
Only one story per entrant is allowed.
Only e-mail submissions are acceptable, with stories attached as Word Documents. Mark your entry clearly with the subject line: NZWC Annual Short Story Competition, and submit according to rules below.
If you have not received an acknowledgement of your submission within three days, please re-send your entry.
All submissions must be sent to Nichola Meyer: Nichola@nzwriterscollege.co.nz
ENTRY FORMAT:
Your first page of your Word document must include the story title, your name, email address, and total number of words of the entry.
Do not include your name on any page of your story, except the title page. All entries will be judged blind.
Make sure your story has been edited and polished according to tips and guidelines provided on our college site under "Writing Resources".
View our Archived Competition Entries Here
---
CRITIQUES: We unfortunately do not have the time to supply a critique for each submission. If you wish to receive a professional one- to two-page report of your work, please state your requirement on your title page. We charge $65.00 per critique.
COMPETITION RULES:
The competition is open to anyone residing in New Zealand and Australia over the age of 16.
The competition closes on 30 September 2014. The shortlist is published by 18 October and the winners will be announced on our web site by 31 October 2014.
Prize-winners will be notified via email as well as on our website; please ensure you supply a valid email address with your entry.
Prize money will be paid via electronic transfer.
We only accept entries written in English.
Entrant must own full copyright of the piece.
Writers retain copyright, but give permission for their work to be displayed on our website.
The judges' decision is final; no disputes will be entered into.
If your entry has not been acknowledged within 72 hours, please contact us. Your mail may have got lost in transit.
NZ Writers' College reserves the right to extend the competition deadline, or cancel the competition should the entries not be of publishable quality or up to the required standard.
ENQUIRIES:
Contact Nichola Meyer at
09 550 4635 or email her.