Greetings from our grammar guru, Rosemary Hepözden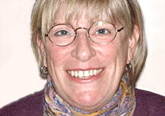 One thing I have particularly enjoyed this year is getting to know you. It may seem odd, given the fact that we communicate across seas, at odd hours, and only via the computer screen. However, as you progress through the courses, our emails become more relaxed, more personal – and more entertaining. I want to congratulate you all for taking on the challenge of learning through this format. I can tell when you're struggling with the content, the demands on your time or a lack of confidence, and it's very rewarding for me when you respond with renewed commitment, negotiating each hurdle along the way. When you tell me how much you have learned, how much you have enjoyed the course, I feel wonderful! Thanks for taking the time to let me know. I always look forward to hearing from you, but the positive feedback is particularly appreciated.
It's almost embarrassing for me that we are already facing the end of the year. There are still some significant projects sitting on my desk that I intended to complete months ago. What on earth have I been doing? Well, mostly I blame my fourth book that was published in June. It's called Instant Kiwi: New Zealand in a Nutshell. The publishers did a great job promoting this little book. It sold out in two months and was reprinted, so that was gratifying, but I'm now searching for new inspiration. Good ideas often strike me while I'm standing in the shower. It's always a dash to get out, get dried, get dressed and get the idea down on paper before it escapes – but it's always an energising start to any new project.
Best wishes to you all over the holiday season!
Rosemary Hepözden
A note from Karen Lotter, tutor for the Web Writing Courses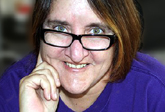 On the Web time moves very fast. What works today may be outdated tomorrow. This is one of the reasons why I am proud of my students.
Not only do they have to master the techniques for writing for the Web, and learn about Social media and blogging, they need to do all these at the same time and still keep flexible about changes on the Web.
I'm really proud of all the students I have worked with during the year and excited about those who have graduated and face the WWW with a whole new set of tools.
If I have one message to students, it is just keep on keeping on. Write all the time and keep up to date and informed on what is happening on the Web. And enjoy what you're doing!
Thanks for working with me this year and for being patient when time squeezed me into a corner.
As for me, I continue to build websites, write contents and do social media for clients.
Karen Lotter
Susan Williams' message to her students on the Writing Coach and Business Writing Courses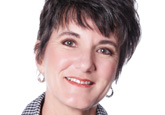 I have had the privilege to tutor many motivated writing students this year. Some of them were already excellent writers who just needed a bit of direction, someone to believe in their ability to write and something to anchor their writing on. After the first few haltering steps, they spread their wings and flew! A few students were speakers of other languages, professionals who moved to countries other than their home countries where they had to converse and write in professional English. Yet some others were business people who never before had an interest in writing and had to learn how to present themselves and their businesses professionally.
I admire these brave people who do a writing course for self-improvement, in addition to their busy work schedules. I also admire their tenacity in completing a course that goes over three, nine or 12 months. As much as I comment on their work and share my expertise, I learn from them. Thank you to all my students for helping me as a linguist to build my own understanding of language, by allowing me to support you on your learning journey.
My year was interesting. Apart from my work at the Writers' College, I designed, created and presented some learning programmes in culture intelligence and relational ethics, business protocol, verbal presentation skills and publication management. I also completed my Masters' dissertation and an article and am anxiously awaiting feedback.
To all my students and the management and coordinators of the Writers' College, I wish you happiness and peace during the festive season and my best wishes for a fulfilling 2015.
Susan Williams
A message from Mandy Speechly, head of our Copywriting Course
To my students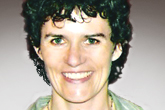 There appears to be a growing interest in the field of copywriting, as I experienced a notable increase in students signing up for my course this year. Of course this isn't that surprising considering the demand for quality content in the media, hopefully something that stands out from all the banal advertising and cat videos! In fact, there couldn't be a better time to be working in the field of communication – and have the ability to write words that talk to the right people in the right way.
One of the greatest challenges for the copywriter is to find the original, fresh idea that hasn't been done before. It therefore gives me a lot of pleasure when I read the projects of students who have ventured beyond the more expected strategies into wonderfully surprising and lateral concepts. I often wish we could just sit together and discuss it face to face rather than typing out comments!
My career has recently shifted further into the field of training, which is becoming an exciting challenge for me. This year I wrote and facilitated several successful workshops in copywriting and conceptual thinking for a range of different audiences, from young designers and writers to professional marketers. I have also introduced a new service in portfolio consultation, as I noticed the need for facilitating the development of a creative portfolio, to help writers find work in the industry.
It is always rewarding for me in this role as tutor, lecturer and mentor to see the impact my courses can have on the lives of my students. I am very pleased that this brief journey together through a few modules can make a meaningful contribution to someone's career.
This year once again, I have "met" some fascinating and enthusiastic people with endlessly intriguing reasons for signing up to the course. They have transported me from my computer in Cape Town to their lives in Rwanda, Auckland, South Korea, Oman, London and the suburbs of Johannesburg. Thank you for sharing your stories, your words, and most importantly, your ideas.
I wish you a very Happy Christmas and success with all your writing goals in 2015.
Mandy Speechly
Tutor: The Copywriting Course