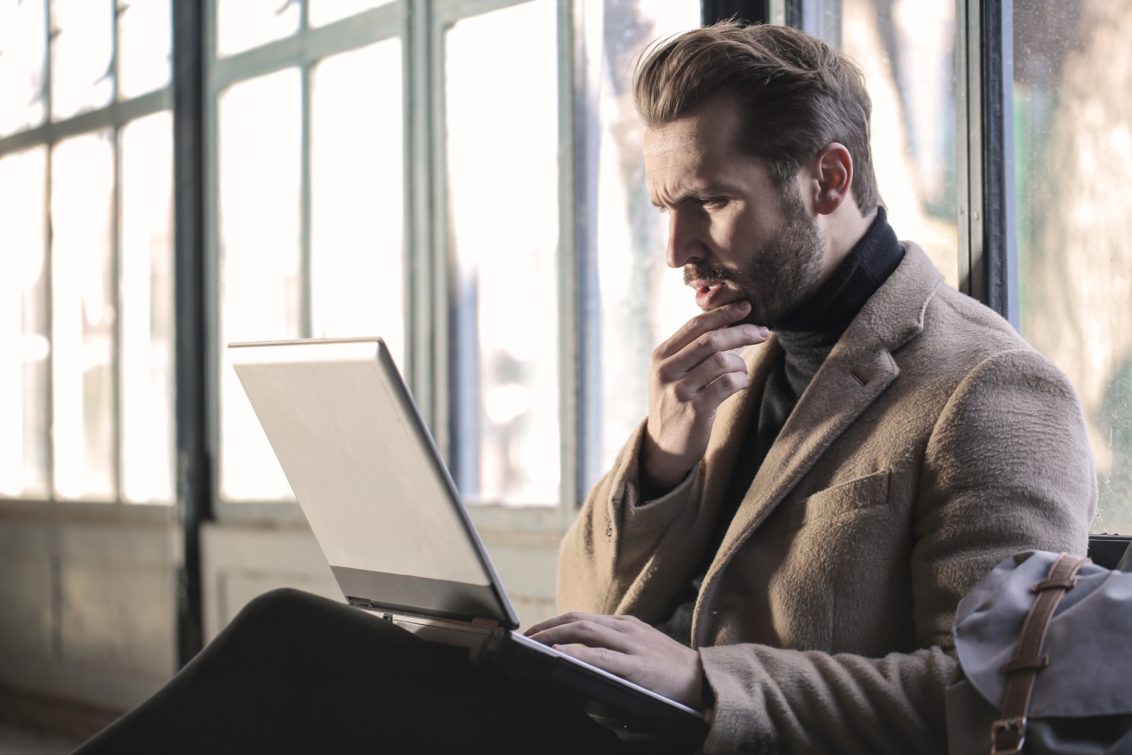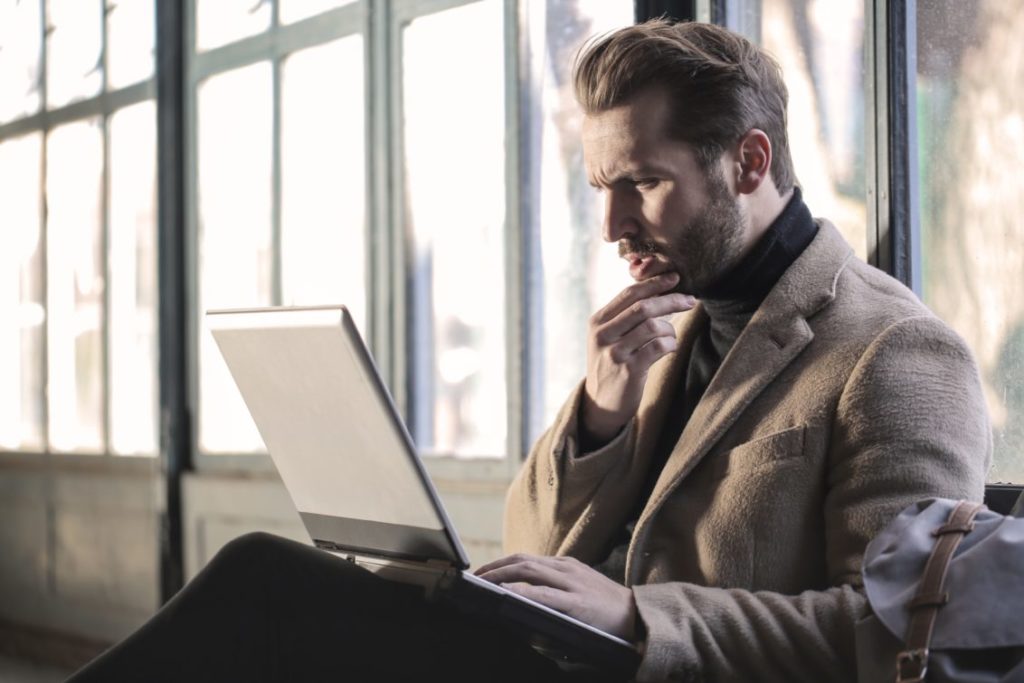 Rejection. Dejection. Introspection. Funny how these words all go together. GINNY SWART explores the reasons why writers might have their work rejected, and what to do about it.
1. Accept that rejection is a normal part of the writing life.

For the writer, rejection is part of life. Even the best-known writers get rejected by editors who have bought loads of their previous offerings.

We all know the stories of famous, award-winning writers whose million-dollar best-sellers were rejected umpteen times before they were published. JK Rowling, Stephen King, John Le Carré, Judy Blume, Goerge Orwell, to name just a few.
If you want to write, accept that it's a process of trial and error.
2. The editor doesn't owe you an explanation.
What's more, editors very seldom give you a reason for their rejection; they just trot out their stock rejection notes and some of them are real lulus.
Here are a couple of samples:
"Thank you for letting us read your story, but this one isn't suitable for our needs at this time." Does this mean there might BE a time when they need a story like this? She's not saying. It wasn't clear in her response.
"The editor regrets having to disappoint you, but this story is not for us." Short and not so sweet. This is where the dejection sets in.
There's an editor I know in Australia who probably says to her assistant, "Tell this pathetic loser 'NO'."

So, although you've posted your ms, you receive a blank email response with an attachment. The attachment is titled "No". And when you open it, it informs you that your story, which the editor really enjoyed reading, is not suitable for their publication. She really regrets having to tell you this. You can't help feeling that there's a whiff of insincerity about this attachment, which results in more dejection.
One of my UK editors used to send out a stock letter with four reasons as to why she didn't want the story. These were:
1. Too predictable.
2. Unbelievable.
3. Tired plot, been done before.
4. Not for us.
Sometimes she'd tick two or three of the boxes if she were in a particularly savage mood. Mega dejection!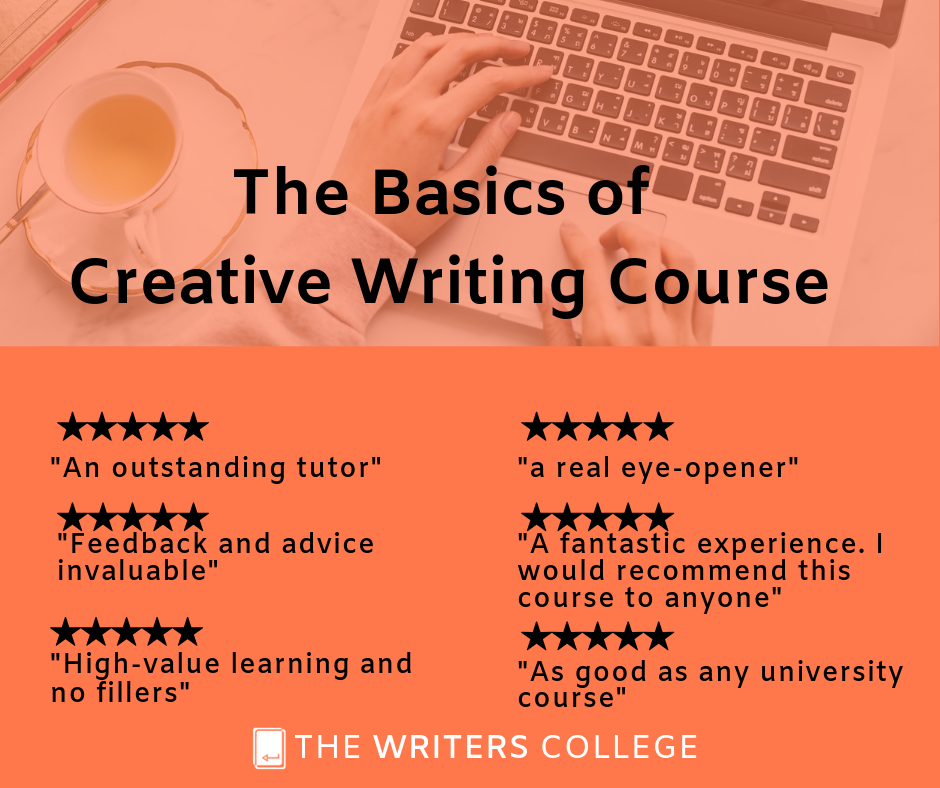 3. Take the feedback.

One of my UK editors had a great sense of humour and was one of the very few who scrawled a handwritten comment under her printed rejection slips.

She wrote comments like: " Story OK, but I hate soccer!" or, my favourite, "Sorry, but I don't do cleaning ladies'. (This one had a warm-hearted cleaning lady as the central figure.)
At first, I was dejected because I thought it was a great story, but then I realised, her readers don't do cleaning ladies. They don't want to know about washing dishes and mopping floors. This magazine has a working-class readership, which is already bogged down in the details of their less-than-exciting lives. They want humour, glitzy glamour and a bit of sex.

This editor knew her readership, and she bought stories for them.
So I sent her glamour and sex, and now I have the privilege of selling my stories to her magazine.
So that is where the introspection comes in. Not navel-gazing, just re-working and re-submitting your stories.
4. Make friends with editing and re-writing.
With a gap of two or three months between submitting and the rejection arriving in your post box, a lot of the brilliance of what you thought was a masterpiece could have rubbed off, and you will want to make changes.
This is where you do a thorough rewrite.
But what if you read it again, and there is nothing basically wrong. It might just not be the right story for this publication. Are you sure you've studied the past issues and submitted something that fits that particular publication?
Or it might be that the editor would have accepted your story at another time but already has a stock of wifely revenge/ lover's quarrels/ murder stories she needs to use up.
Or the word count might be way over or under their requirements. Reading the magazine guidelines is the Number One priority before you submit.
But don't allow yourself to be dejected for longer than it takes to eat a slab of Cadbury's.
Tart it up and send it somewhere else!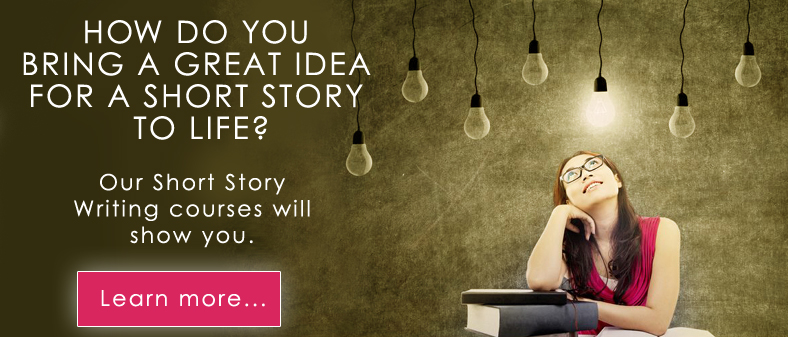 About the Author
Ginny Swart started writing short stories in 2001, and to date has sold over 750 short stories to women's magazines all over the world. Her more serious work has appeared in literary publications in South Africa, Canada, and New Zealand and on the Web. In 2003 she won the esteemed UK The Real Writers Prize from over 4000 entrants. Ginny tutors the Short Story Writing for Magazines Course at The Writers College.

Feedback about Ginny Swart's writing course:
"I enjoyed every minute of the course and was challenged with every module. It was a scary experience, but pleasant. My tutor was always constructive in her criticism and helpful throughout. The course met all my objectives." Sandra Dianne Samuels, Short Story Writing Course
"Although the course was challenging, I enjoyed each and every module. The course notes encouraged me to discover my strong points and weaknesses. Ginny's the best. She supported and encouraged me throughout and I'm grateful. She developed confidence in me which I never had before. The Writers College is the best in our country." Stella Bopape Short Story Writing for Magazines
"It was a great course. Ginny was excellent. She allowed me to pursue my own agenda whilst keeping me within the confines of the course. Her feedback was specific and relevant to me, my writing and the course itself. The course was great for extending my skills, increasing my confidence and providing opportunities and frameworks for writing." Simon Goodwin, Short Story Writing
"It's such a practical course and I learnt so much from writing so many complete stories. Ginny was always so fast with her feedback, which was always constructive, detailed and honest. She does not only tell you what you're doing wrong, but how you can fix it in a way that suits you and your style best. She was open-minded and a pleasure to trade ideas with! I wanted to overcome the barrier of writing a good story, but not being able to battle it out to create a final, well-rounded product. Doing the course is exactly the boost any aspiring writer needs without being influenced by too much technical detail." Tania Terblanche, Short Story Writing for Magazines
"Ginny is an excellent tutor who surpassed my expectations and made it all an enjoyable experience. She offered lots of encouragement, fair evaluations and plenty of tips for improvement. Ginny responded quickly to my emails and assignments (I was anxiously waiting!). I will recommend the Writers' College to others because of the experience with my tutor. Initially I looked at a cheaper course (based in Sydney), but on reflection I'm glad I chose a course that assigned an individual tutor. I am happy with my experience and may consider taking other courses." Pamela Ferla, Short Story Writing for Magazines
"I was really pleased with the overall experience, thank you. Ginny was excellent and very encouraging. I feel more informed about my writing and motivated to carry on." Kay Wilson, Short Story Course
"It was an excellent course; I learnt more than I expected. Ginny was terrific, she made it fun and had very insightful comments and great advice." Lawrence Shaffer, Short Story Writing
"The Writers' College was the only company that offered such specific courses combined with flexibility. My objective was to get back into writing, finish some pieces and improve my writing confidence. I've achieved all of these and I hope to have my first sale to a magazine in the near future. It was a good experience and a valuable learning curve. There were a lot of resources, I would like the forum to have been more engaged but it's still new so that will come with time. Ginny was awesome! She gave great feedback and was very supportive and motivating without being pushy. She was super speedy with marking assessments and very patient when I was slugging along at a snail's pace." Christie Williams, Short Story Writing Course.
"The course was challenging for me, since I'm more into writing novels, but I had a lot of fun and learned a great deal. Ginny is simply great! She's right to the point yet kind and inspirational! Gives you a lot of advice and courage. She's a great writer herself and an excellent tutor; it's sad that the course came to an end." Natashja Singleton, Short Story Writing for Magazines
"It really was great fun, and very stimulating. Took me back to Varsity days and theological college with the pressure of deadlines for submission! Ginny was great! May well do another course! She was mature and sensitive, with a wonderful sense of humour! Amazingly prompt with her feedback and knows her course extremely well! A very worthwhile experience, pitched at a very practical level, not too academic, and extremely stimulating. Strongly recommended." Ray Horocks, Short Story Writing Course
"The course is thorough and well thought out. I liked the clear directions for presenting one's story and the many contacts given. Ginny Swart is an excellent tutor, always ready to answer questions and to help with difficulties. She is a credit to the college. I enjoyed the course very much." Elizabeth Macdonald, Short Story Writing Course
"Ginny is an excellent tutor. Her kind comments help you to correct your mistakes whilst still encouraging you at the same time. Despite her huge portfolio, Ginny manages to make you feel that you too could someday be successful. I have learnt so much from her. I started off just wanting to see if I could write and now I am submitting every story I finish. Overall, the course was excellent. Good value for money!" Yael Barham-Smith, Short Story Writing Course
"Ginny was very supportive throughout the course. Her feedback was fast, fair, always constructive, encouraging and motivating. I had loads of fun doing the course. Everything was very good and Ginny was excellent." Belinda Jubber, Short Story Course
"Ginny was fantastic. She was quick to assist me and always managed to mark my assignments quickly. She gave me the confidence and knowhow that has been holding me back from writing seriously. My aim with this course was to put into practice all that I have learnt with my studies (I obtained my Honours degree in Theory of English Literature at the beginning of the year) and to get objective feedback on my writing. This course was a great help to me and I would definitely recommend it to any aspiring writer!" Hannah Green, Short Story Writing
"I thoroughly enjoyed the course and benefitted from the material, Ginny was an outstanding tutor…..P.S. You guys really do provide an outstanding service to us would-be writers." Varsh Patel, Short Story Writing Course
"Can't say enough about my tutor really. Ginny was fantastic! I loved her prompt marking and chatty emails. Right from the word go, Ginny was more than friendly and very, very encouraging. This made logging on when waiting for the assignment results all the more exciting. We are still in touch, something I treasure very much. Every single one of my aspirations was met. I loved the discipline of working on the set assignments and also that my imagination was getting a workout. But what is really exciting is that all in the same week I got my course report and sold a story to a magazine!" Stephanie Attwood, Short Story Course
"I have to say this was one of the most enjoyable things that I have ever done. I am so thrilled with my result and found the feedback to be very useful in every regard and I have learned a lot. Can I also just say Ginny was wonderful! She has so knowledgeable and although strict with her assessment, gave very positive feedback." Ina du Toit, Short Story Writing
"I was very impressed by the service offered at the College. I was pleasantly surprised that the College was highly efficient and that I received my tutorials immediately. Ginny Swart is a brilliant tutor and I appreciated receiving her comments with every module. I have grown as a writer and will continue pursuing my writing dreams" Sumi Singh, Short Story Writing
"Ginny was not just a teacher; she became my friend and confidant during this course and I will miss her dearly." Sana Patel, Short Story Writing
"I could not have found a better college. I thoroughly enjoyed the course and Ginny is a marvelous tutor. Couldn't have been better." Gillian Palliser, Short Story Writing Course
"It's been an enriching experience and I am definitely a better writer than I was at the start of the course. It's been a pleasure and privilege to have Ginny as my lecturer. She taught me a great deal, and those lessons will continue to be of great value. Thanks." Cornelia Booysen, Short Story Writing Course
"I think you are the best distance college for creative writing. The universities couldn't offer me such a course – I tried them. Have so enjoyed your short story writing course. I was about to give up on the last assignment when I received your email which said 'keep going, keep writing, show up at the page.' It was the necessary push that I needed so I did just that. Thanks! The course met my objectives in every way. It was exactly what I wanted." Ann Hoffman, Short Story Writing Course
"Ginny is approachable and professional. Her feedback was prompt, honest, encouraging and the guidance she gave me is something I truly appreciate. With her assistance I am more confident, knowledgeable and positive about my future. Thanks Ginny!" Marie Duddle, Short Story Writing
"You have a great college offering a wide variety of courses, and after a spell of writing for magazines, I might return to do the novel course or maybe the children's story course. Such delightful anticipation. I wish to thank you and Ginny for looking after me so well." Lesley Maher, Short Story Writing Course
"Ginny is an excellent lecturer and was very helpful and extremely quick at getting back to me whenever I submitted an assignment. She also gave me a lot of advice and answered all sorts of questions I had." Carol Reed, Short Story Writing
"Just wanted to say a very big THANK YOU to Ginny Swart who has been a fantastic motivator and mentor since my very first assignment of the course. I'm learning to be cleaner and meaner with words, and it's deeply encouraging receiving her comprehensive feedback. THANKS A MILL GINNY, YOU'RE A STAR!" Widaad Munga, Short Story Writing
"Ginny is a wonderful tutor – her feedback is always encouraging and highly motivating and you get this incredible sense of safety – like she's a caring and nurturing 'mom' rather than a tutor and advisor. Thank you, Ginny – for everything! " Karen Jones, Short Story Course
"Thank you so much! I enjoyed the course through and through. Ginny was awesome. I wish all my lecturers were like her!" Talitha van Rensburg, Short Story Writing
ABOUT THE WRITERS COLLEGE
(NZ Writers College, SA Writers College, UK Writers College)
We are an online writing school with three country-specific branches offering over 30 specialist online writing courses run by multi-award-winning authors, journalists, scriptwriters, poets and copywriters. From journalism to creative writing courses to writing for the web, our courses offer one-to-one tuition at an affordable cost.
Our tutors have collectively accumulated more than 40 international writing awards, including many Qantas Awards, several Commonwealth Writers' Prizes, four Emmy Awards, the Montana New Zealand Book Awards, ATKV Awards, the Caine Prize for African Writing, the Pen/HSBC Awards, the Sir David Beatie Award, the George Foster Peabody Award and the Reed Fiction Award.
We offer no-nonsense, practical, challenging training for writers who are serious about getting published.
Contact us for more information about our courses.