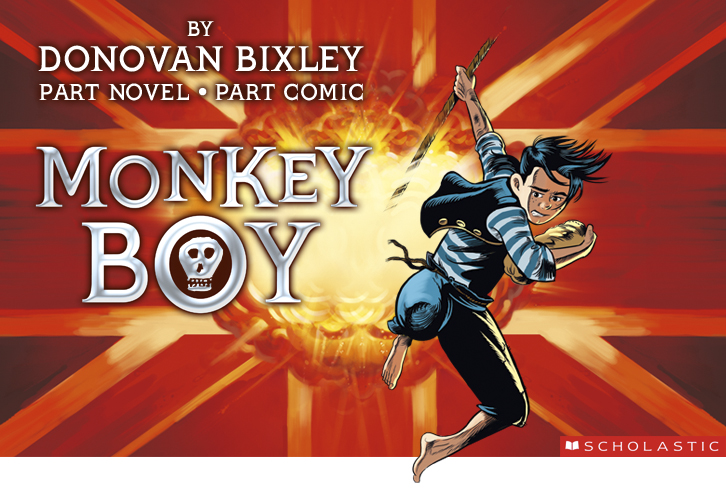 I met with Bixley, author of Monkey Boy, and winner of the White Raven Book Award, at his Taupo studio and asked him about his development as a writer and what inspires him today.
Q. How did you become a writer, Donovan? Tell us a little about your development as a writer.
A. I've been writing ever since I was a kid, but I've always been much better at drawing. I've always worked in reverse to the way you're 'supposed' to. Rather than write the words first and then do the pictures, I've always done the pictures first.
The real reason I became a professional writer, is because I started writing stories about the things I wanted to draw. Whether it was a biography about Mozart or a story of a boy on a Napoleonic warship, I thought, I have to write those stories if I want to draw those pictures.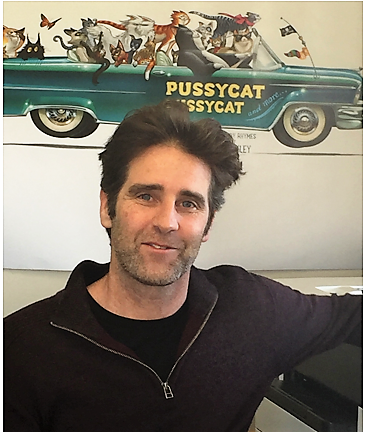 Q. How do you decide what to write about? Where do you get your ideas?
A. The main driver for me, is writing because I want to draw pictures. Often the idea of writing is so vast, so having some constraints is good. For example, in my biography of Shakespeare, (Much Ado About Shakespeare), I wanted to paint pictures of Shakespeare and the beautiful ornate costumes from that period. So, I thought I'd better write a book about him. It's actually nice to have something that confines the range of your creativity so you can start focusing from there.
Q. You've written for a range of age groups. Do you have a preference? Why?
A. I think I've made an effort to have a really diverse career and also stylistically as an illustrator. I write for pre-schoolers and young readers. Then there are my Mozart and Shakespeare books, which as far as I'm concerned, are picture books for adults. I also write chapter books for young readers, eight to ten-year olds, that's probably my biggest passion.
Q. In your opinion, what has been your greatest writing achievement?
A. I suppose that would be Monkey Boy. Mainly because it got selected by the International Youth Library as a White Raven Book. That's a high accolade and I'm really proud of the work that went into that. I'd love to have go at something that ambitious again one day.
Q. What general advice would you give an aspirant writer just starting out?
A. I would ask, "Why do you want to write?". If you want to write, then just do it. There's nothing stopping you. If you want to make a career out of it, that's a completely different thing. Then you have to take off your rose-tinted glasses, it's like any other profession.
My motto is that of Elizabeth Taylor, who once said, "If you do it for yourself, then at least one person will be happy". Even so, you have to think about who your audience is. What I'm doing, is writing for my eight-year old self and I'm always trying to tap into what I thought was funny as a kid.
Q. What do you consider to be the most important writing tip you ever received?
A. Writing is a craft. Something I believe that's very important is, if you've started something, you must finish it. If you don't finish that first book or short story, you'll always be stuck in it. Much later, you can look back on that work objectively.
It also depends on what type of writing you want to do. I'm writing fiction, so for me, it's about remembering it's all about story telling. It's the way you tell your story, not what your story is, so much. There are so many little tricks of crafting the story so people want to read the next sentence, the next paragraph, the next chapter.

Certainly, I will be following the next chapter of Bixley's remarkable career. His riotous, action-packed story telling is brilliant and his lively illustrations lift off from the page, capturing your imagination.
About Pauline Stratford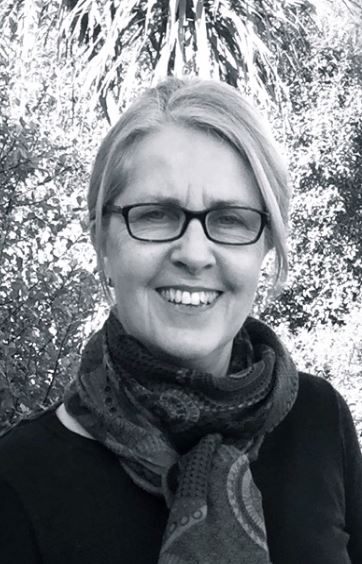 Pauline Stratford works in the family beekeeping business and is studying environmental science through Massey University. She's creating a bee blog to inform people about the fascinating world of bees and the factors affecting them today. Her interest in Mātauranga Māori as it relates to the environment provides a deeper understanding of the concept of kaitiakitanga. When Pauline's not writing, you'll find her advocating for environmental protection, exploring New Zealand and enjoying her wonderful family.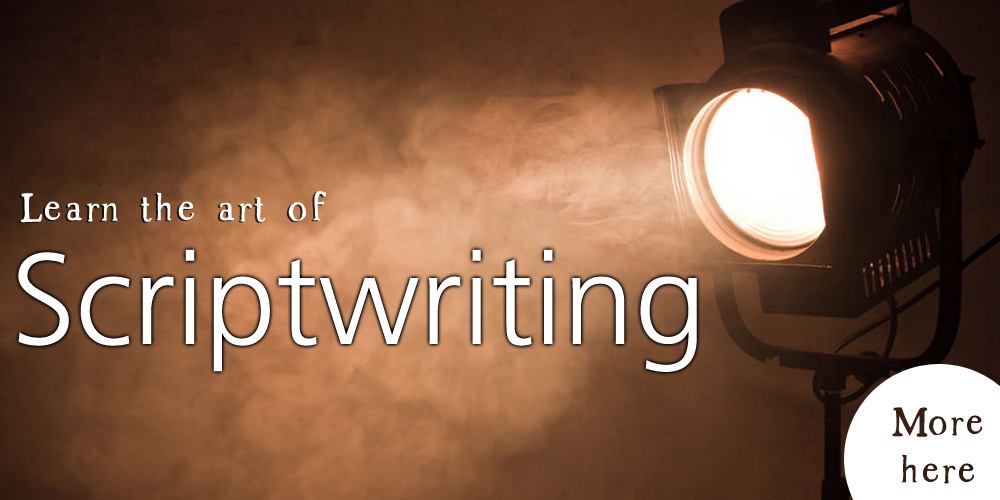 Photo Credit: http://www.donovanbixley.com/monkeyboy