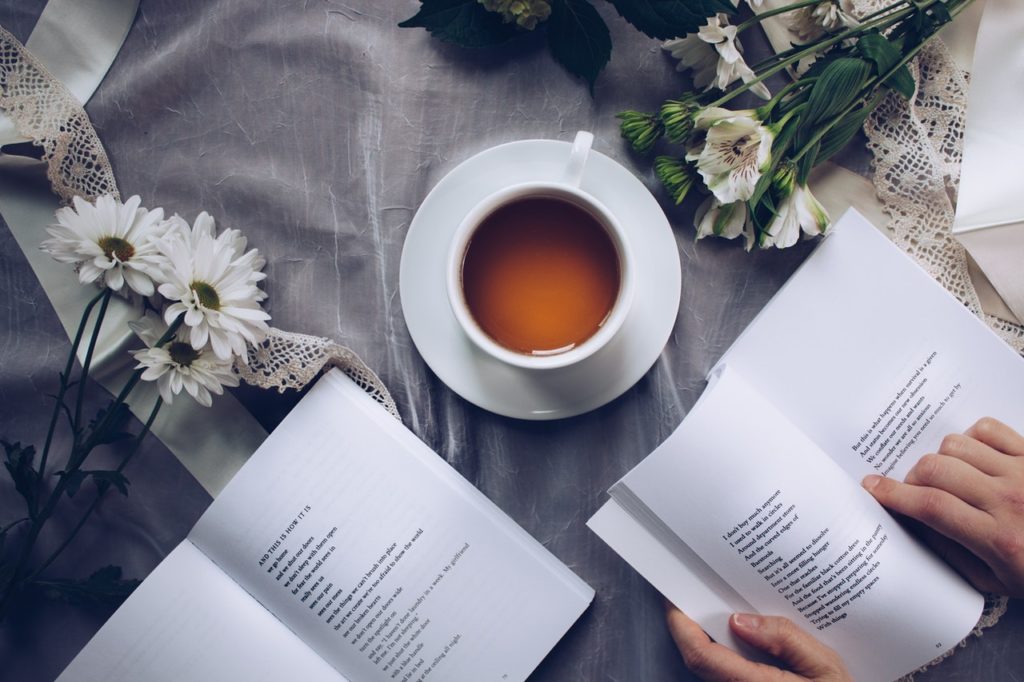 Poetry has seen a huge revival over the past few years. Beginner poets can now join a multitude of online communities to showcase their work, and young and old poets alike have been captivated by the thrill of slam poetry.
One question that aspirant poets have – after they've managed to write a few poems – is where to submit their poems for publication. There are thousands of options available, especially for online journals and e-zines, but finding a popular, respected and credible publication can often be challenging. Here are some ideas to explore for those starting out.
BY HANNAH GREEN
Online Poetry Journals gaining favour
While people often feel that having their work published online is not quite as good as having it in print, this is no longer the case. Online media is constantly growing its reputation for excellence.
Let's take a look at some of the best places to submit poetry online.
Palette Poetry is a virtual magazine bringing open to poets from around the world. Their tagline for submissions is 'Always free. Always Open'.
Submissions for their Featured Poetry category are open year-round to poets at any stage of their career. Featured Poems are published online only and will spotlight a number of poems from new authors each month. We highly encourage emerging authors to submit. There is a small success fee for selected poems.
Mudlark: An Electronic Journal of Poetry & Poetics
Mudlark is a well-respected journal of poetry that has tough competition for those wanting to submit, but if your poem is accepted then the payoff can be high (not in the monetary sense though, because you don't get paid for your work). However, the exposure you receive is priceless as they actively promote their journal to readers.
Mudlark is available for free and in three different forms, so rest assured that your work will be read!
Rattle publishes up to 300 unsolicited poems per year.
Submissions are open year-round, and no entry fee is required. according to their website, they like both free verse and traditional forms—they try to publish a representative mix of what they receive. They are looking for poems that are unique, insightful, and musical, eclectic and diverse. All accepted poems are considered for the $2000 annual poetry prize.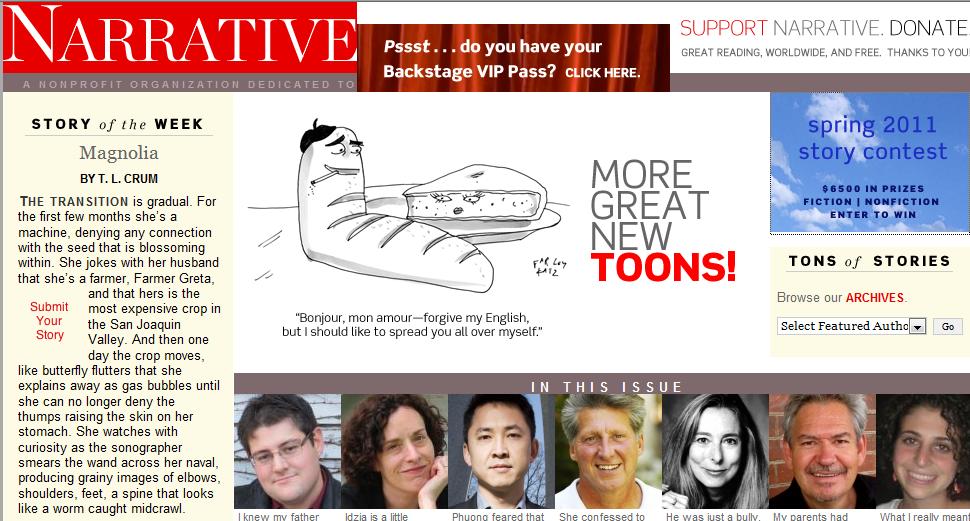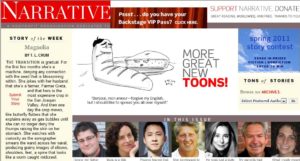 Saving the best for last, Narrative is regarded by some as the best online competition for printed literary journals. The staff of Narrative is highly qualified and experienced and thus the finished product is of the best quality. While the e-zine is free to readers, Narrative is a non-profit organization that requires a small submission fee for unsolicited manuscripts. If you consider your work to be of the right standard, then the fee will be worth it!
If you're looking for a noteworthy name to add to your list of achievements and publication history, then these sites are a great place to start. Remember, the competition for submissions is strong, but don't let that dissuade you from submitting your work! Make sure that you read some of the previous issues and follow the guidelines so that your work will stand the best chance of being submitted.
About the Writers College Online Poetry Course
We run a six-month online poetry course under the tutelage of award-winning poets.  The course is perfect for writers who wish to compile an anthology of publishable poems.
With one-to-one mentoring from a well known, critically acclaimed poet, students will practise writing and revising five poems. They will play with words, ideas and images, improve their poetry writing skills and uncover their poetic voice in fifteen writing assignments.
The course is geared towards both beginner and more experienced poets.
Explore more poetry publication options here:
https://blog.reedsy.com/poetry-submissions/
https://wellkeptwallet.com/get-paid-write-poetry/
https://medium.com/@hostsavior/10-best-places-to-publish-poetry-online-3b5d2ffdabe9