The Writers College offers over 35 online writing courses – with one-to-one tutoring by award-winning writers.

Since 2005, we have trained thousands of satisfied students worldwide. Our writing courses are country-specific, offering up-to-date industry knowledge and publishing opportunities for the United Kingdom, New Zealand and Australia, as well as Southern Africa.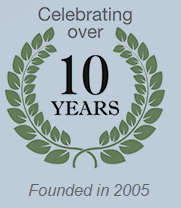 Visit one of our three branches:






Magazine Journalism Course

Everything you need to write articles for magazines – plus the chance to get published! The Magazine Journalism Writing Course provides expert tutoring by well-known, award-winning journalists.

Writing Articles for Websites & Blogs

Whether you want to earn an income from writing web articles, or you want to write content for your blog, or your job entails writing content for digital media – we will teach you the skills to write articles that will stand out among the millions on the web. With one-to-one supervision from an award-winning journalist as you write three articles for the web.

Advanced  Magazine Journalism Course

Write three publishable articles for magazines on this exciting journalism course. With specialist supervision from well-known journalists. (*Conditions apply)

Travel Writing Course

Learn how to write travel articles for leading local and international publications, and write a publishable travel piece. Tutored by multi-award winning travel writers Donna Dailey and Don Pinnock.

Basics of Feature Writing Course

Learn to write articles for print or online publications, from magazines and newsletters to webzines. Complete 20 writing exercises with feedback and supervision from an award-winning journalist.

Write a Non-Fiction Book

This 10-module online writing course will help you write a non-fiction book, providing ongoing support and detailed feedback on your manuscript-in-progress by a best-selling author.
 
 




 

Basics of Creative Writing Course

A beginner writer's toolkit. Master the basic writing skills required for all forms of creative writing. Practice your writing in dozens of fun exercises in this four-month writing course, under the guidance of award-winning writer Helen Brain.

Advanced Creative Writing Course

A continuation course that explores more advanced techniques of creative writing.
** Conditions apply

Short Story Writing for Magazines Course

Award-winning writer, Ginny Swart, has over 700 published short stories to her name. Under her tutelage, you'll get all the writing skills training you need to write and sell your short stories, both locally and internationally.

Literary Short and Flash Fiction

Learn the writing tools you need to write literary short stories, and get tips to help you get them published in literary print and online journals. Tutored by award winning author Sonny Whitelaw.

Write a Novel Course

With one-on-one training by award-winning writers, Sonny Whitelaw, Andrew Salomon and the acclaimed Alex Smith, this writing course is perfect for aspiring novelists. Learn about the writing life, start writing your novel and find out how to get it published.

Advanced Novel Writing Course

This writing course provides all the support and structure for the completion of your novel, with one-on-one guidance from award-winning tutors.

Introduction to Poetry Course

Let award-winning poets Elizabeth Morton and Owen Bullock guide you through this poetry writing course, teaching you important tools like line length, figures of speech, metered verse, tone, imagery and lyrics.

Scriptwriting Course

Write and sell your own stage play, radio play or movie script. Tutored by multi-award-winning playwright and author, Karen Jeynes, this writing course will guide you from your big idea to the sellable finished product.

Writing for Video Games

This 10-module online course will teach you how to write the dialogues, concept documents, in-game text, and the host of other narrative assets that you'll find in video games.

Break Through Your Writing Barriers

This specialised coaching course guides writers on a deep personal journey into their writing, blocks, past experiences and future hopes. Students examine the creative process, explore aspects of themselves that may have been forgotten, and learn how to convert old writing baggage into future motivation. Tutored by an award-winning artist.

Writing Books for Children – Part One

Award-winning authors Helen Brain and Philippa Werry have published dozens of books for children. This writing course will teach you how to write for this demanding audience.

Writing Books for Children – Part Two

This writing course provides all the support and structure for the completion of your manuscript and covers editing and getting your work published.

Write Your Memoir Course

Start writing your memoir with line by line help from memoirist Lisa Lazarus. Learn the tools used by published memoir writers to get your story completed.
 
 




 

Writing Coach Course

Give your writing a makeover with this customised writing course. Learn to use words with flair and confidence, under the guidance of professional wordsmith Susan Williams.

Better Writing Skills

Sign up for our most tailored writing course yet – designed to target and transform your specific writing errors into excellent writing.

Business Writing Toolkit

Learn the most important business writing skills you need. This seven module writing course will make a difference to your written communication skills and boost your writing confidence.

Grammar Skills (English 2nd language)

The Grammar Skills Course is for anyone who needs to gain confidence in their English writing – by going back to the basics.

English Grammar for Writers (English 1st Language)

Comprehensive, challenging and practical, this writing course aims to untangle the rules of grammar so you can identify and eliminate writing errors you may have been making for years.

Mastering Punctuation

The course provides definitive instruction around the use of commas, quotation marks, colons and other important punctuation required for crafting good writing.

Write Better Newsletters Course

Learn to write enjoyable, informative news articles for the workplace. Let us help you come up with great topics, effective research and well written articles ready for submission.

Write Better Letters Course

Learn to write perfect letters for the workplace.
 
 




 

Copy-editing and Proofreading Course

This five-month writing course will teach the basic skills of proofreading, and covers the basic grammar and punctuation rules of English, so that language practitioners can make informed, consistent and confident decisions in their copy-editing.

Writing SEO Copy for Websites

Learn how to write powerful copy for the static pages of a website. From the Home page, the About Us page all the way through to FAQs and the Contact Us page. Study with a professional writer, and find out how to make the most impact with your words.

Writing for Social Media

In the modern business world, being effective on social media is an indispensable way to build your brand, and good writing skills are a huge part of this.

Press Release and Media Writing

Study the writing skills demanded by the challenging and burgeoning field of public relations, and write a sellable press release. Tutored by international PR expert Fiona Walsh.

Copywriting Course

Learn how to create effective advertising ideas and develop your skills as a writer to communicate them in a relevant, rewarding and unexpected way. This eight-module copywriting course is facilitated by professional copywriter Mandy Speechly.

Self-Publish Your Book

Learn how to publish an e-book and print-on-demand book on Amazon, and sell it to a worldwide market in this 12-month online course.